This article will help you customize which data display on your maps.

You'll learn how to show or hide your waypoints, tracks, routes, areas, and saved hikes.
Individual Items
Use the Saved Items Sidebar to show or hide routes, tracks, waypoints, and areas:
1. From the main map, click the Folder icon to open the Saved Items Sidebar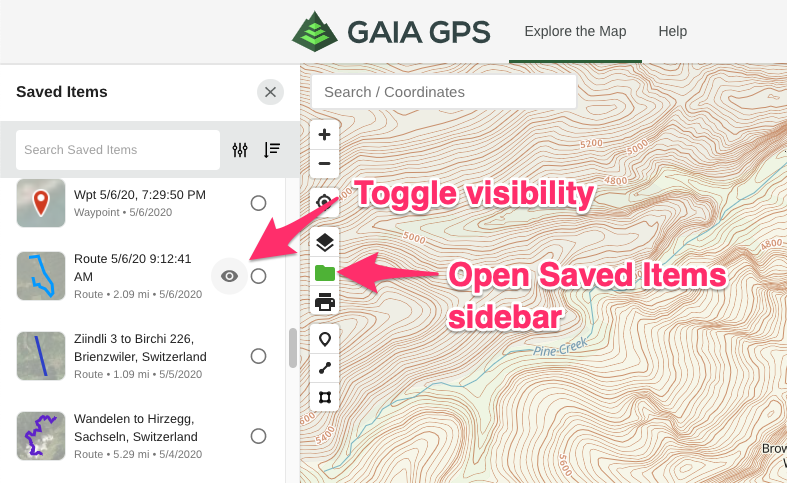 2. Locate the item in the sidebar. If needed, you can search, filter, and sort to find the item.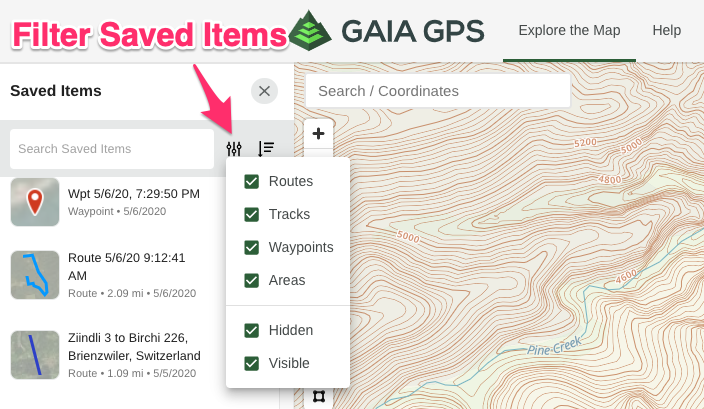 3. Click the eye icon to hide or unhide an item.


Show or Hide All of a Type of Data
You can hide (or show) tracks, routes, areas, waypoints, waypoint labels, Public Tracks, and Grid Lines all from the Map Overlays section of the Layers menu.
By default, all of your saved data is visible on the main map view. However, your map may become cluttered over time. You can follow these steps to clear your map:
Tap the Layers icon and then select Map Overlays: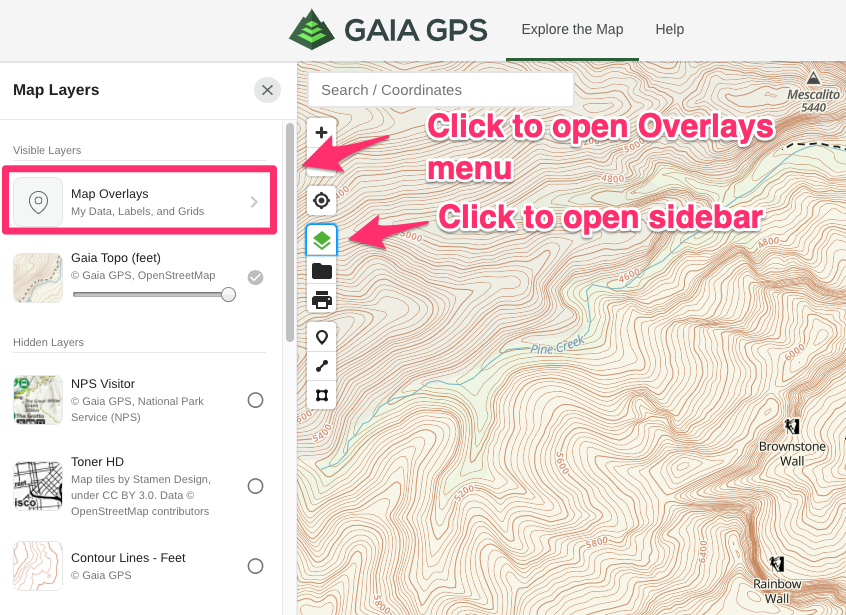 Toggle any of the Map Overlay options on or off.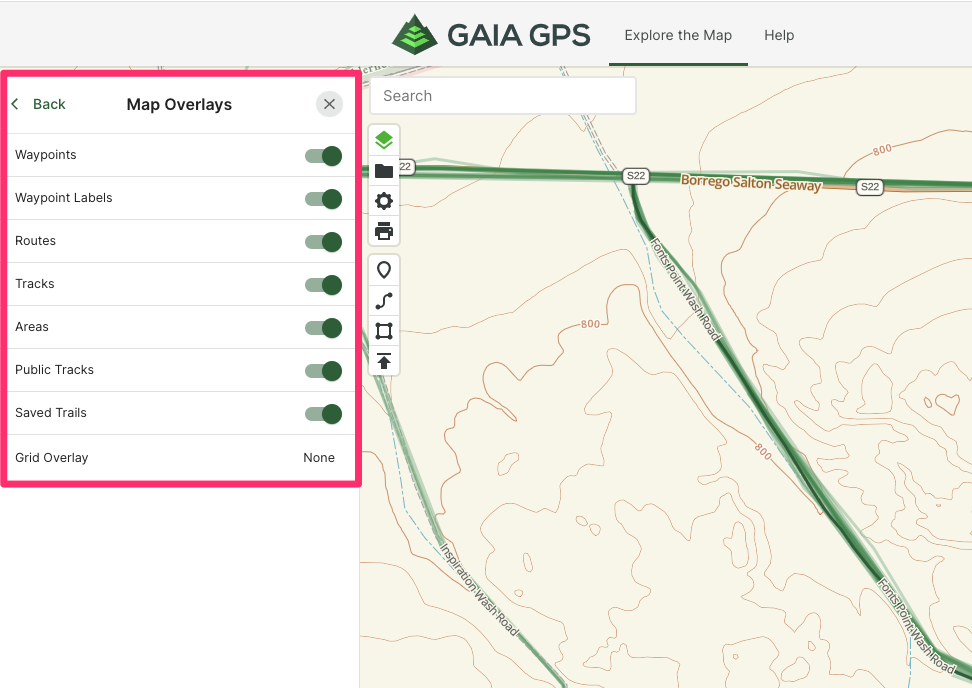 You can use the Grid Overlay menu to select a grid.