Folders allow you to organize your saved and imported items.
To view folders online:
Sign in to your account on gaiagps.com
Click the user profile icon in the upper right corner and then select "Folders"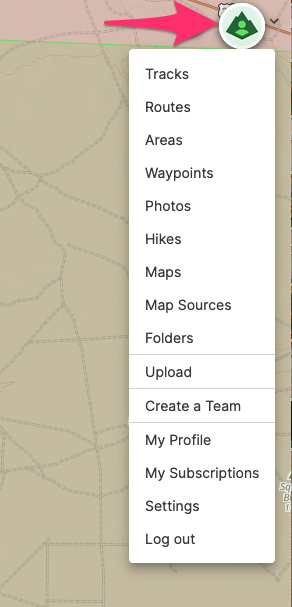 File a Waypoint, Track, or Route to a folder

Option 1: From one of your saved lists, select one or more pieces of data to file and then click "File to Folder."

You can select all the items on a page by clicking the checkbox next to "Title". Or all your data by clicking "select (number of) items".

Option 2: From an item's detail page, select "File to Folder" from underneath the Title.

Next, select an existing folder, or click "Create New Folder" to create a new one.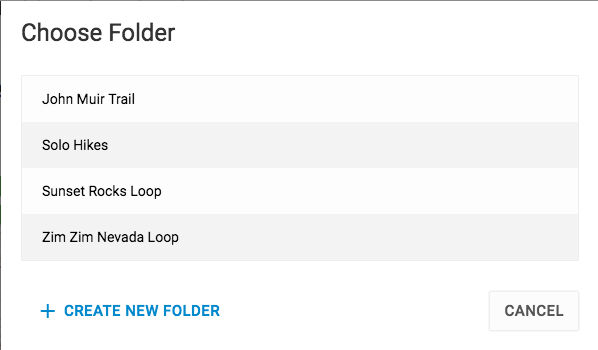 Name your folder and click "Create Folder" to save.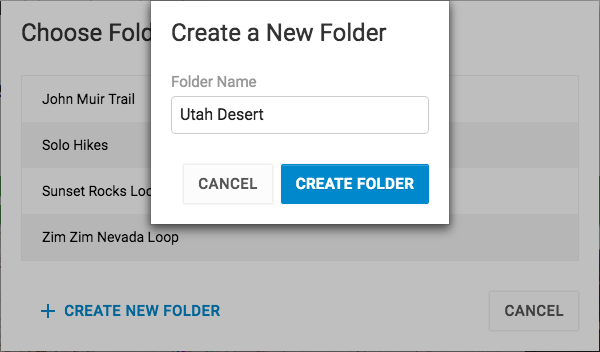 Note: You can create subfolders by filing a folder into another folder. Keep in mind that subfolders cannot be filed into multiple folders.