This article will show you how to get started using the Gaia GPS website, gaiagps.com. You will learn how to:
You can access Gaia GPS in an internet browser, like Chrome or Firefox, on your desktop or laptop computer.
The Gaia GPS homepage is: https://www.gaiagps.com/
Create an Account
When you first visit the site, you will be asked to Sign Up to create a free Gaia GPS account.
To create an account:
Enter your email address.
Choose a password.
Then click Sign Up.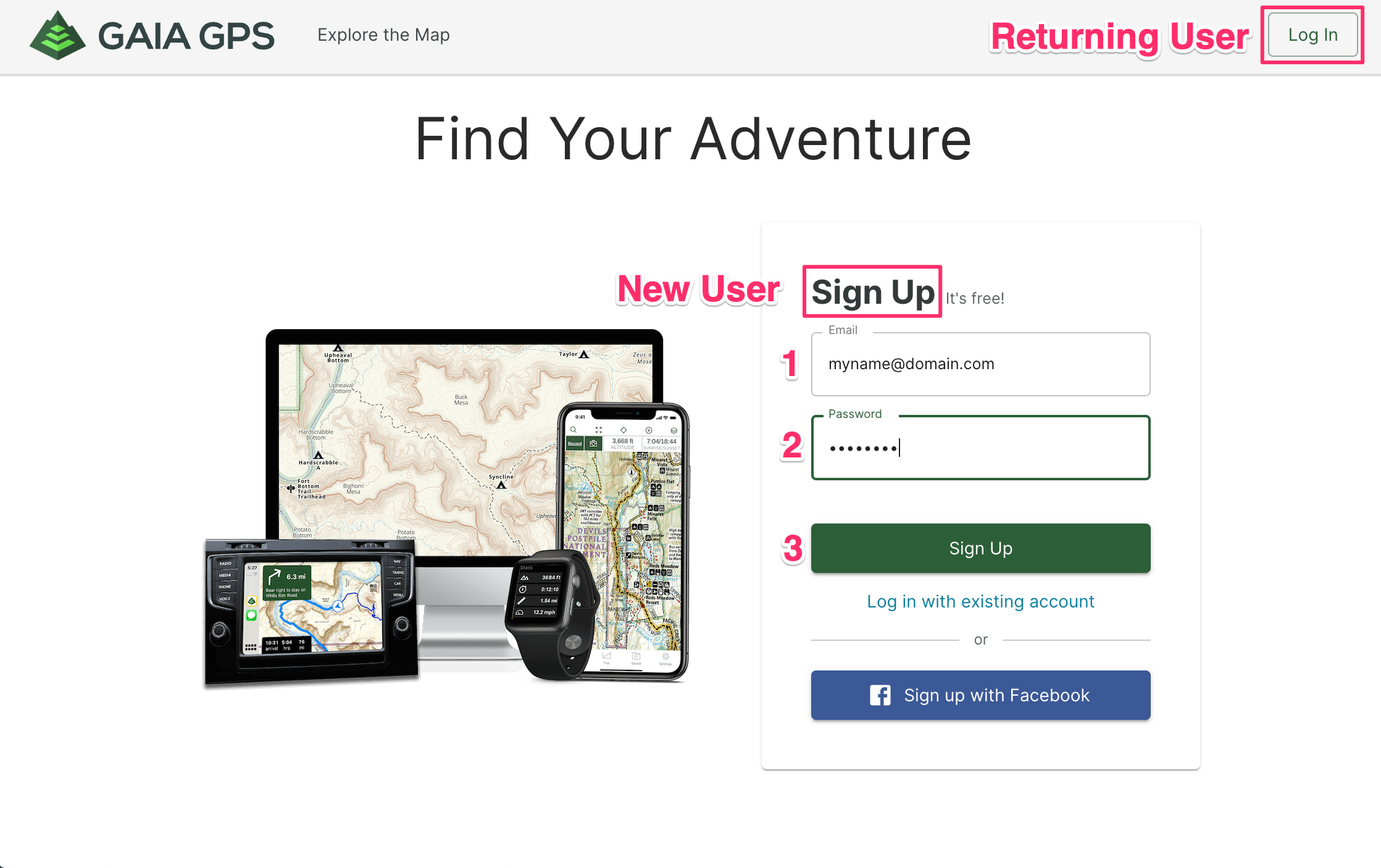 If desired, you can choose "Sign up with Facebook" instead.
After creating an account, follow the prompts to get started with choosing maps and planning trips.
Log In
Returning users do not need to create an account. Simply click the Login button in the top right corner of the landing page. Or, log in directly with this link: https://www.gaiagps.com/login/.


To log in:
Enter your email.
Enter your password.
Then click Log In.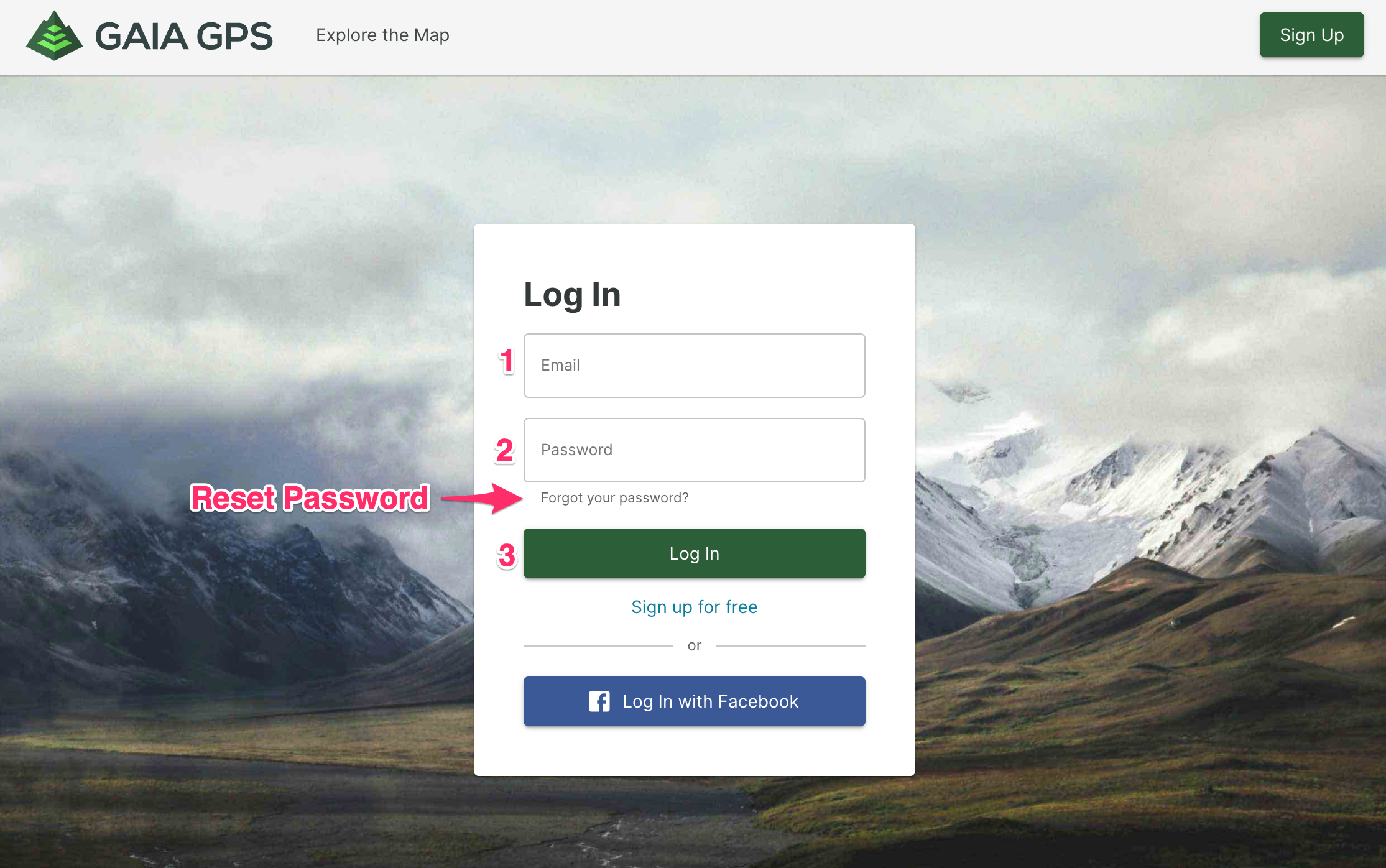 If you've forgotten your password, click "Forgot your password?" to reset it.
Manage Your Account
You can easily manage your account information, profile, subscriptions, and other settings from the website:
Click your name in the top right corner to open a drop-down menu.
Select any of the options at the bottom of the menu.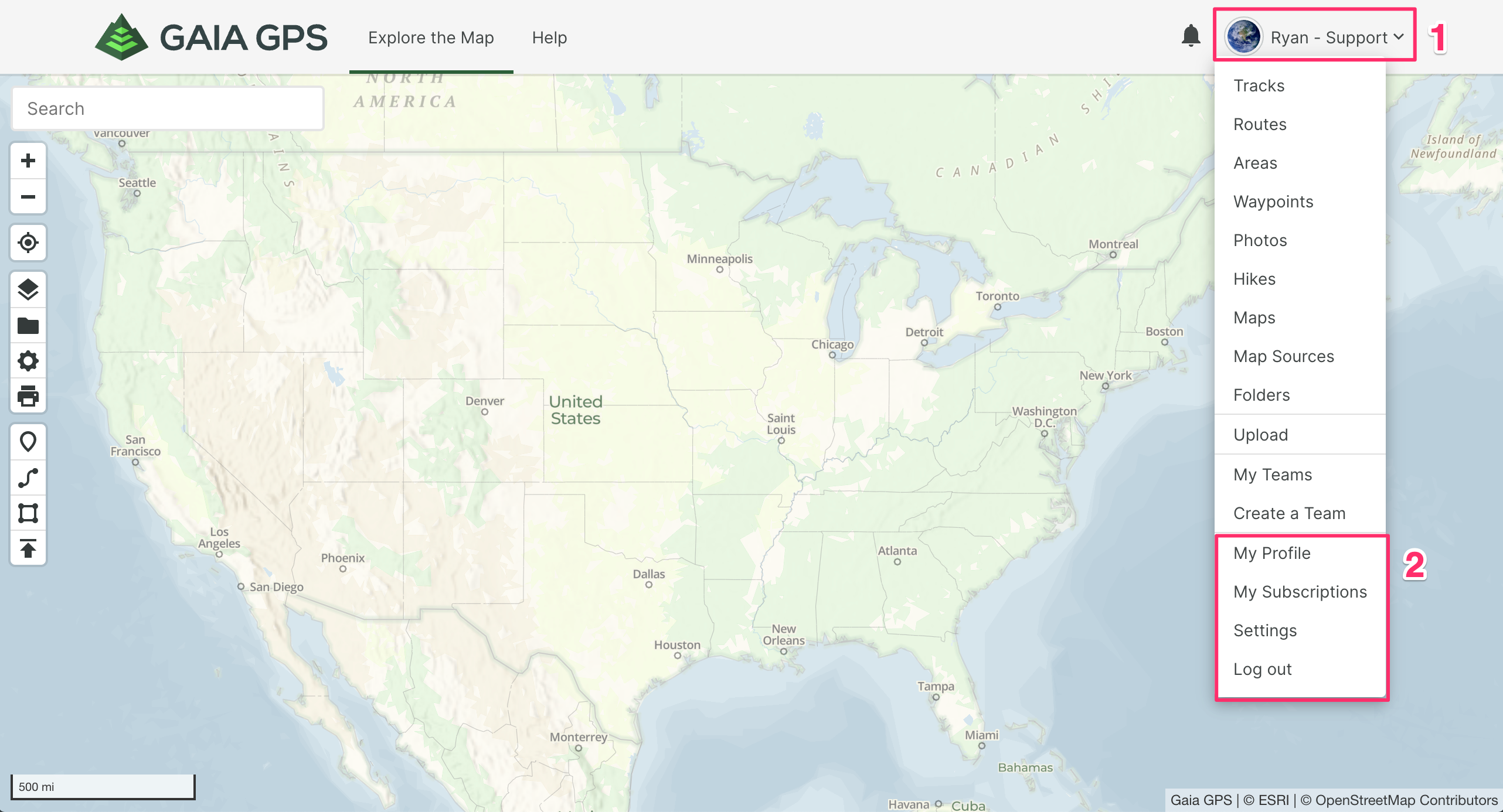 View your Gaia GPS profile on the left and "Recent Activity" on the right.
Click the camera icon and Edit Profile to change your:
Profile Picture
Display Name
Location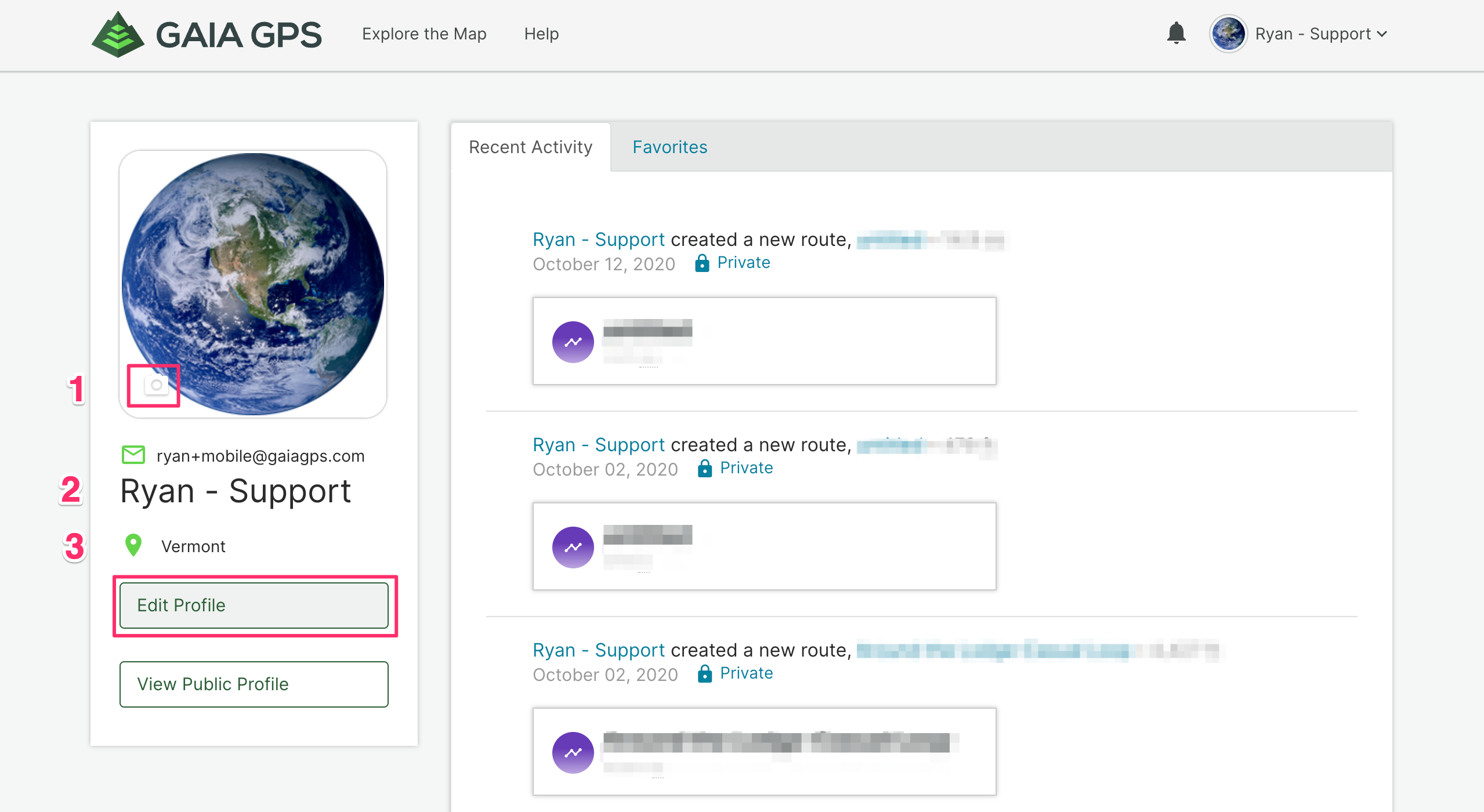 View and manage your current and past subscription plans.
New users will see a screen like this to purchase subscriptions through the website: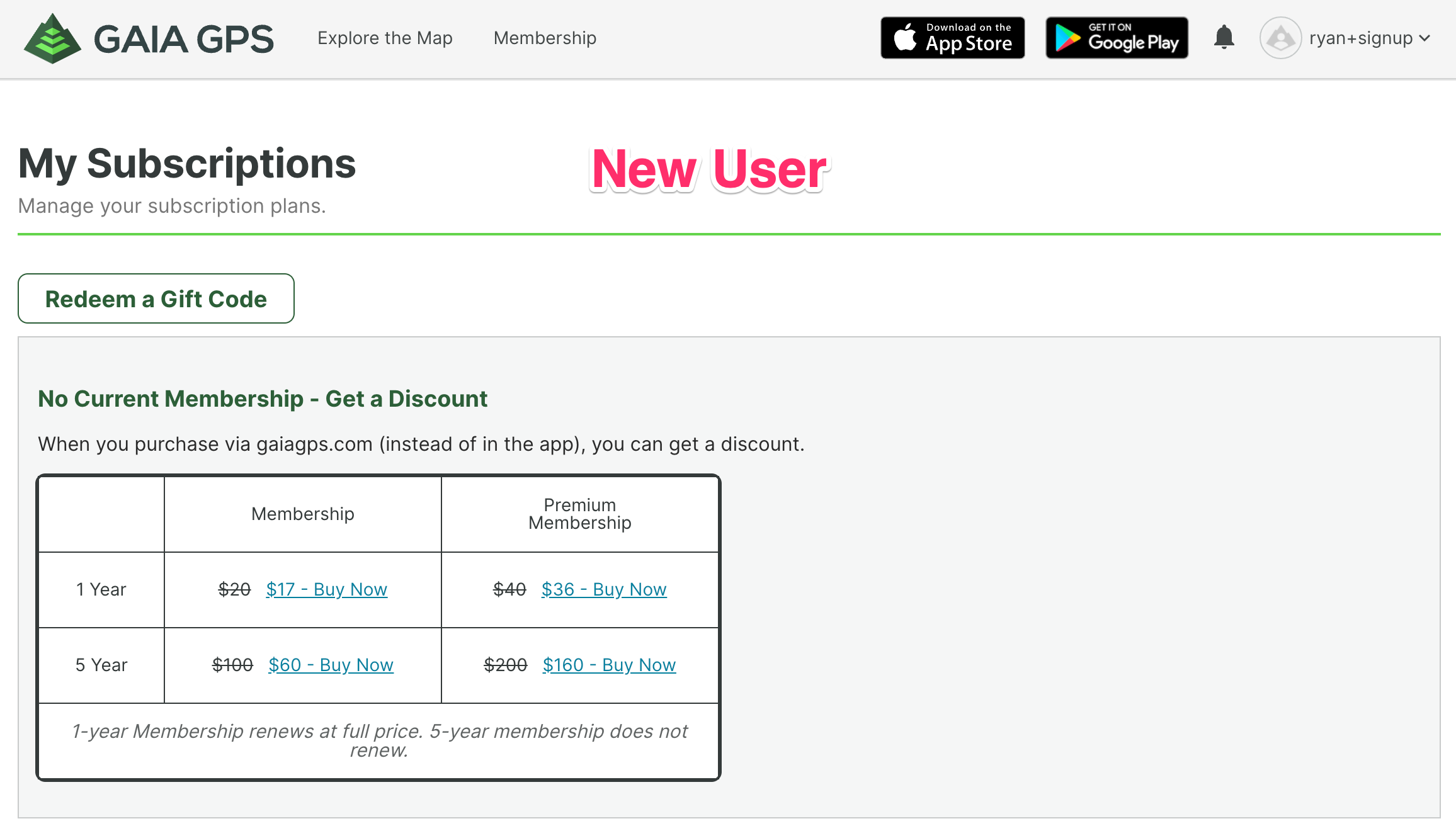 Current subscribers will see buttons to upgrade or cancel existing memberships. You'll also be able to update credit card information here if your subscription was purchased through the website.

Here you can change your account email address and password.
Scroll down further to manage email notifications, analytics, and display settings.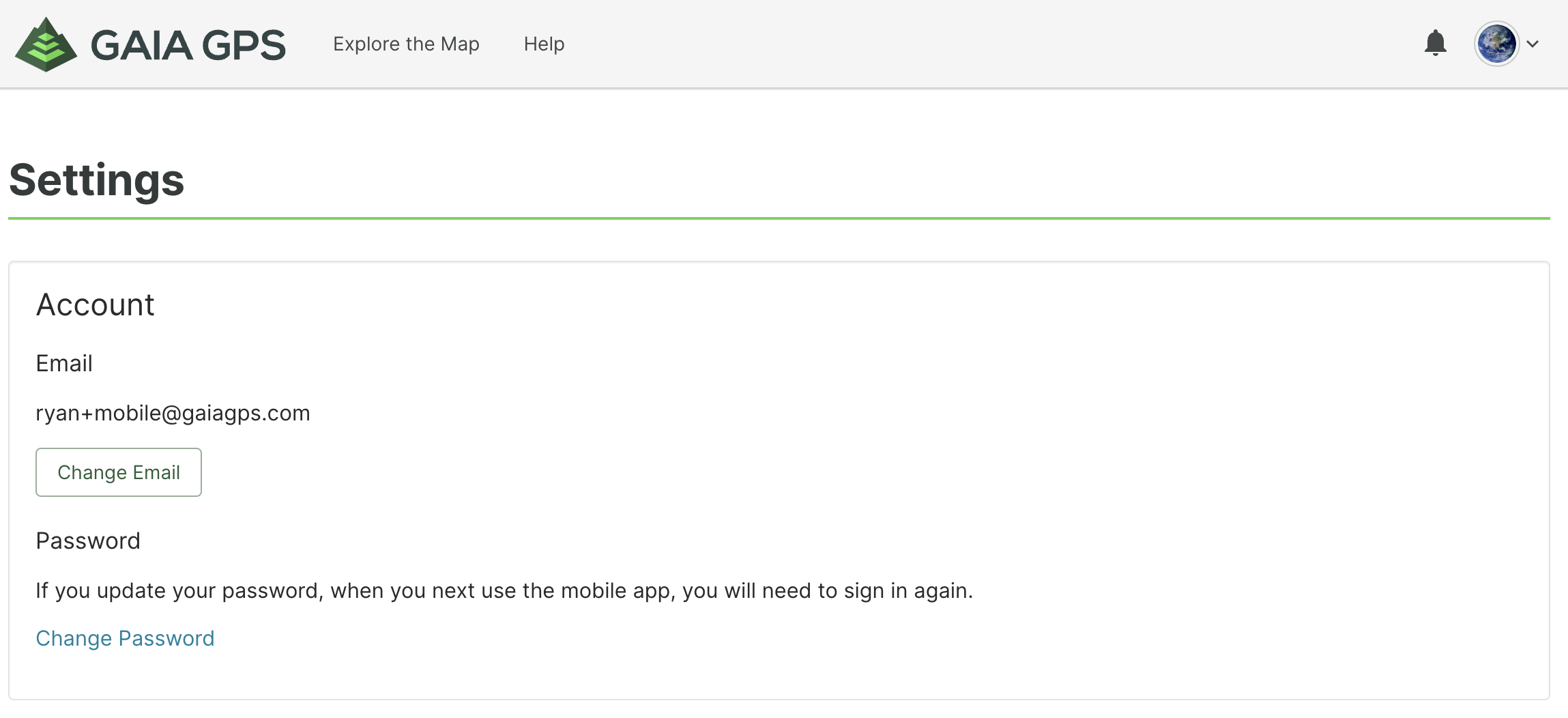 Log out
This option will log you out of gaiagps.com. Next time you access the website, you'll have to login again.
Next Steps
To learn more about using the map and planning tools, please see: