This article will show you how to create a waypoint on the website. You can customize your waypoint icon with colors and emoji icons.
Create a Waypoint from the Sidebar
1. Click the Create Waypoint icon on the left side of the map.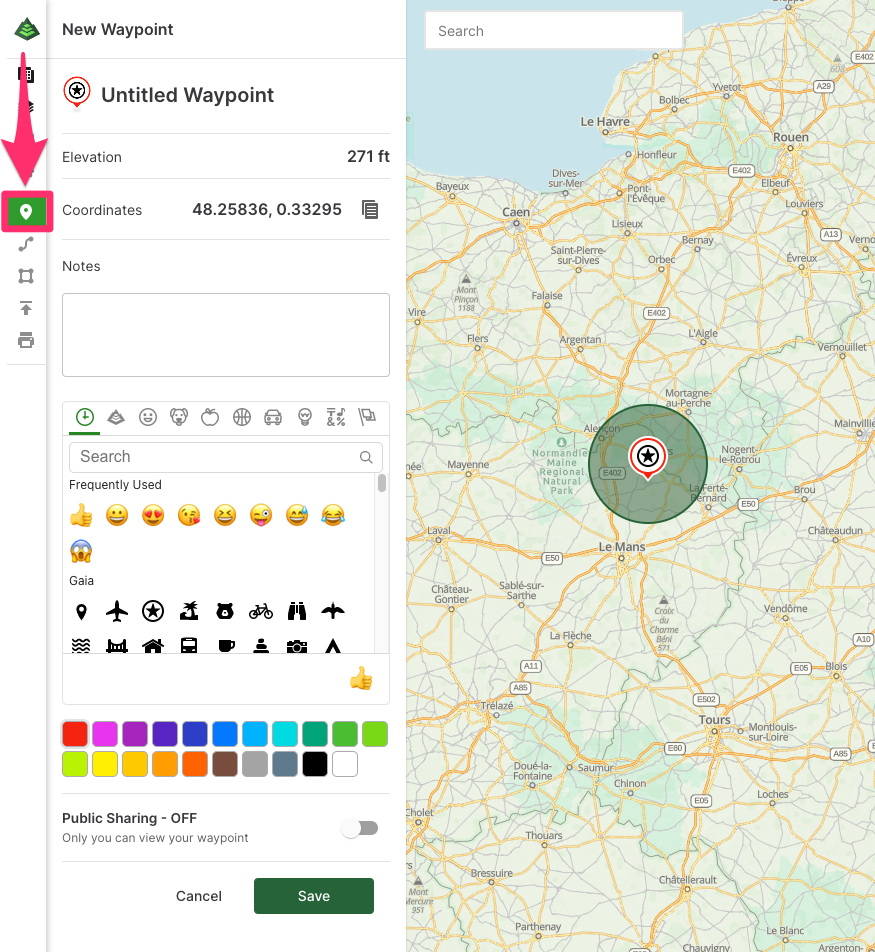 2. Drag the waypoint to your desired location on the map.
3. Rename the waypoint by clicking on the title
4. Choose an icon and/or color for the waypoint. You can search by name, use the emoji filters above the search box, or scroll through the list. Click a different color to change the color of the icon.
5. If desired, toggle the public sharing of the waypoint.
6. When finished, click Save.
Create a Waypoint from the Map
1. Click on any point on the map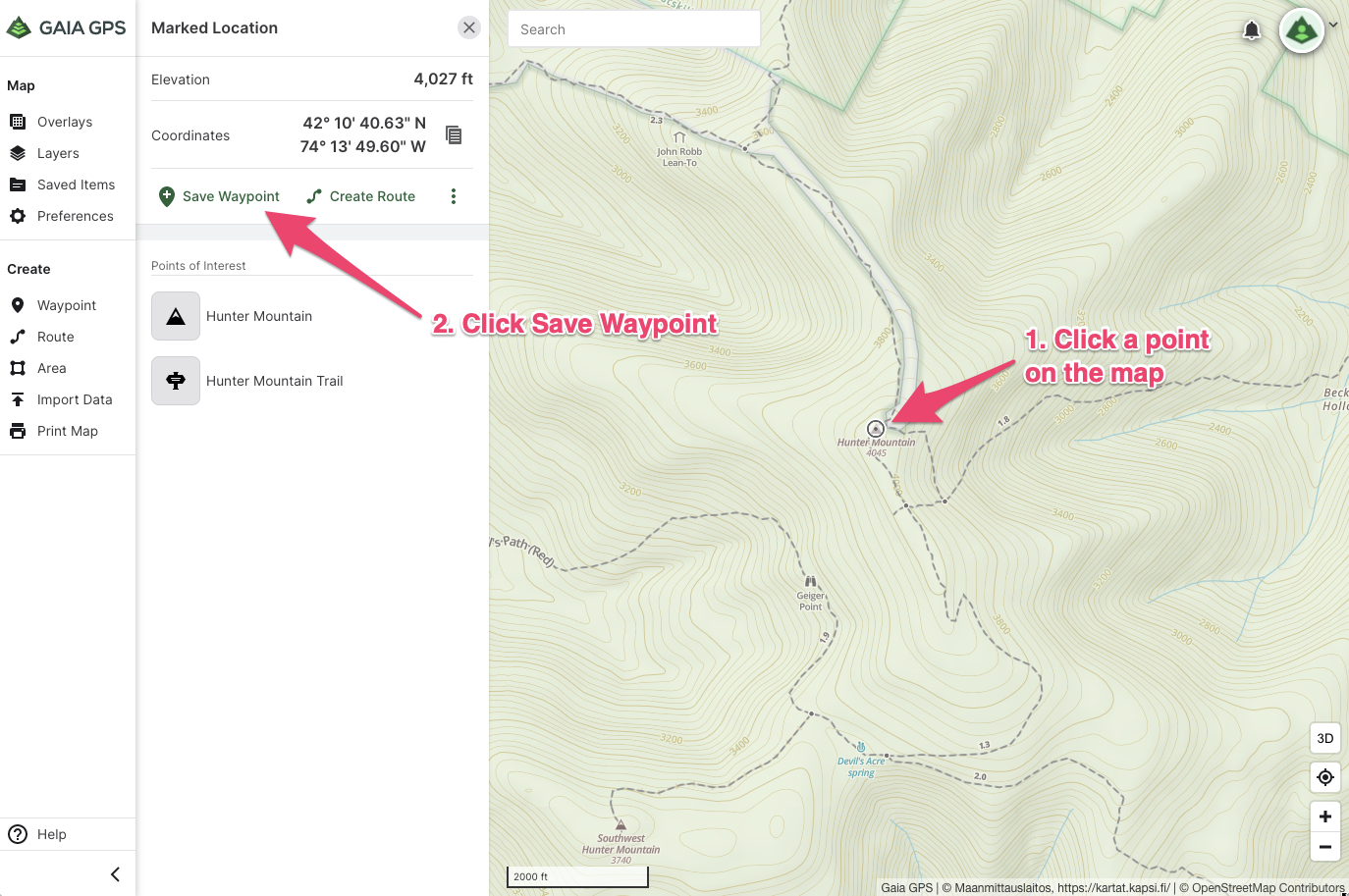 2. Click Save Waypoint in the sidebar
3. Follow the steps as above to edit name, waypoint icon, etc.
Create a Waypoint from Coordinates
To create a waypoint from known coordinates, follow these steps:
Bulk edit Waypoint Icons
To change multiple waypoint icons at once:
1. Select multiple waypoints in the sidebar
2. select the "more actions" menu
3. select "set icon"
4. choose an icon from the icon selector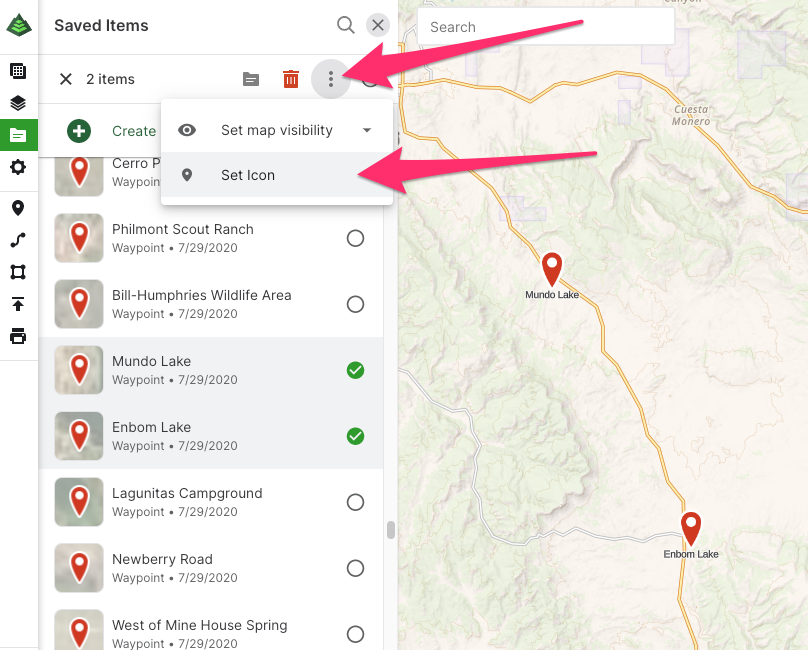 Changes can be undone by selecting the "undo" button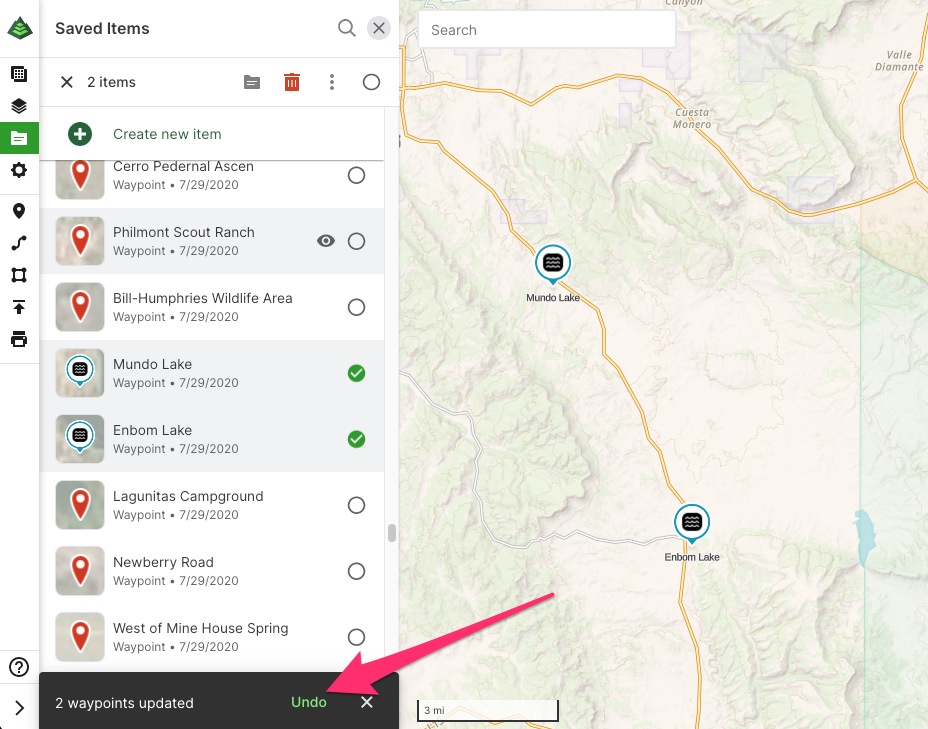 Hiding Waypoints on the Map
To hide all waypoints from the main map, follow these steps to toggle off the Waypoints map overlay: