This article will show you how to create a waypoint on the website.

1. Click the Create Waypoint icon on the left side of the map.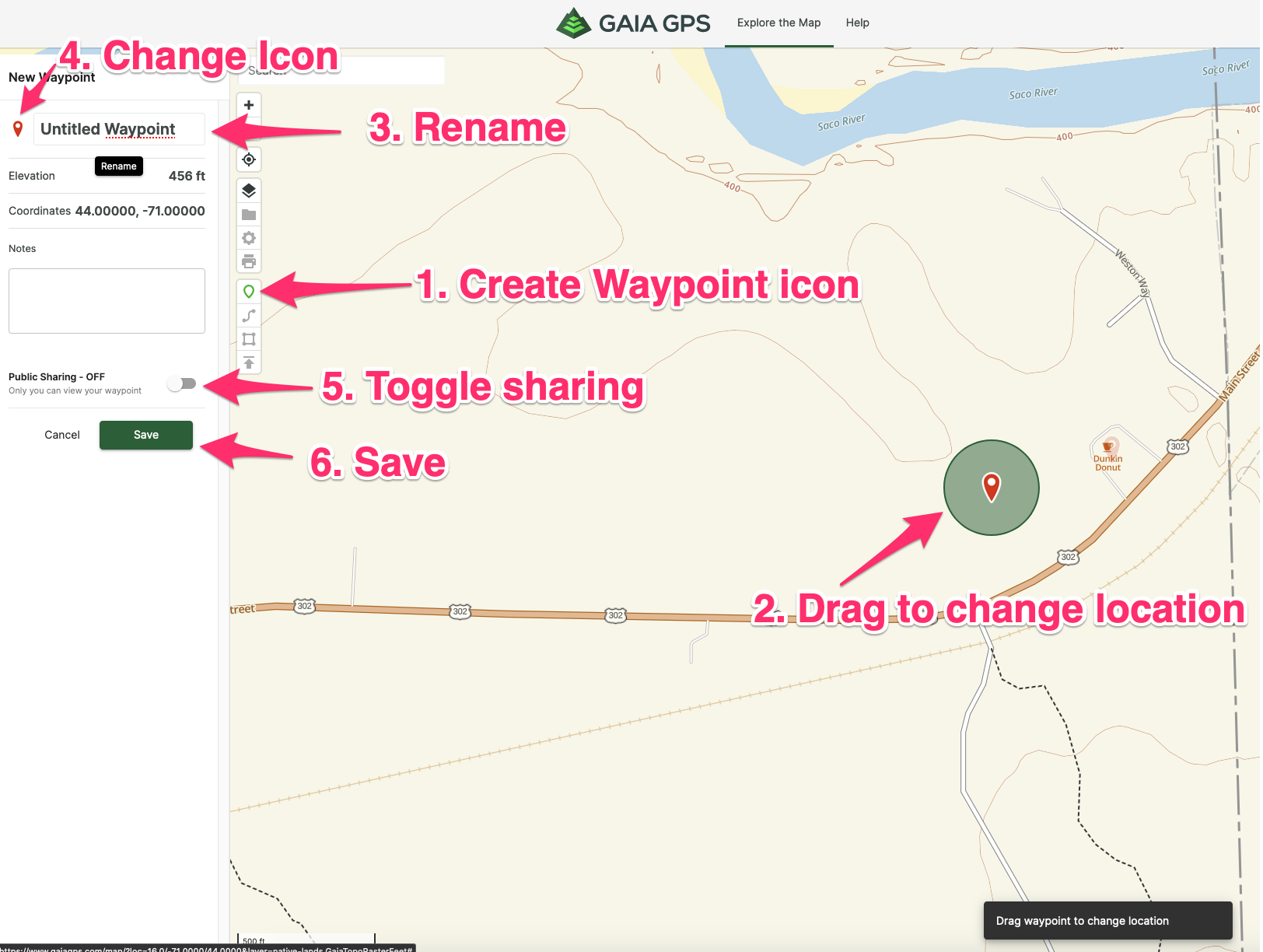 2. Drag the waypoint to your desired location on the map.
3. Rename the waypoint by clicking on the title in the left sidebar.
4. To change the icon, click the default red icon left of the title.
5. If desired, toggle the sharing of the waypoint.
6. When finished, click Save.
Hiding Waypoints on the Map
To hide all waypoints from the main map, follow these steps to toggle off the Waypoints map overlay: