This article will show you how to create a waypoint on the website.
Create a Waypoint from the Sidebar
1. Click the Create Waypoint icon on the left side of the map.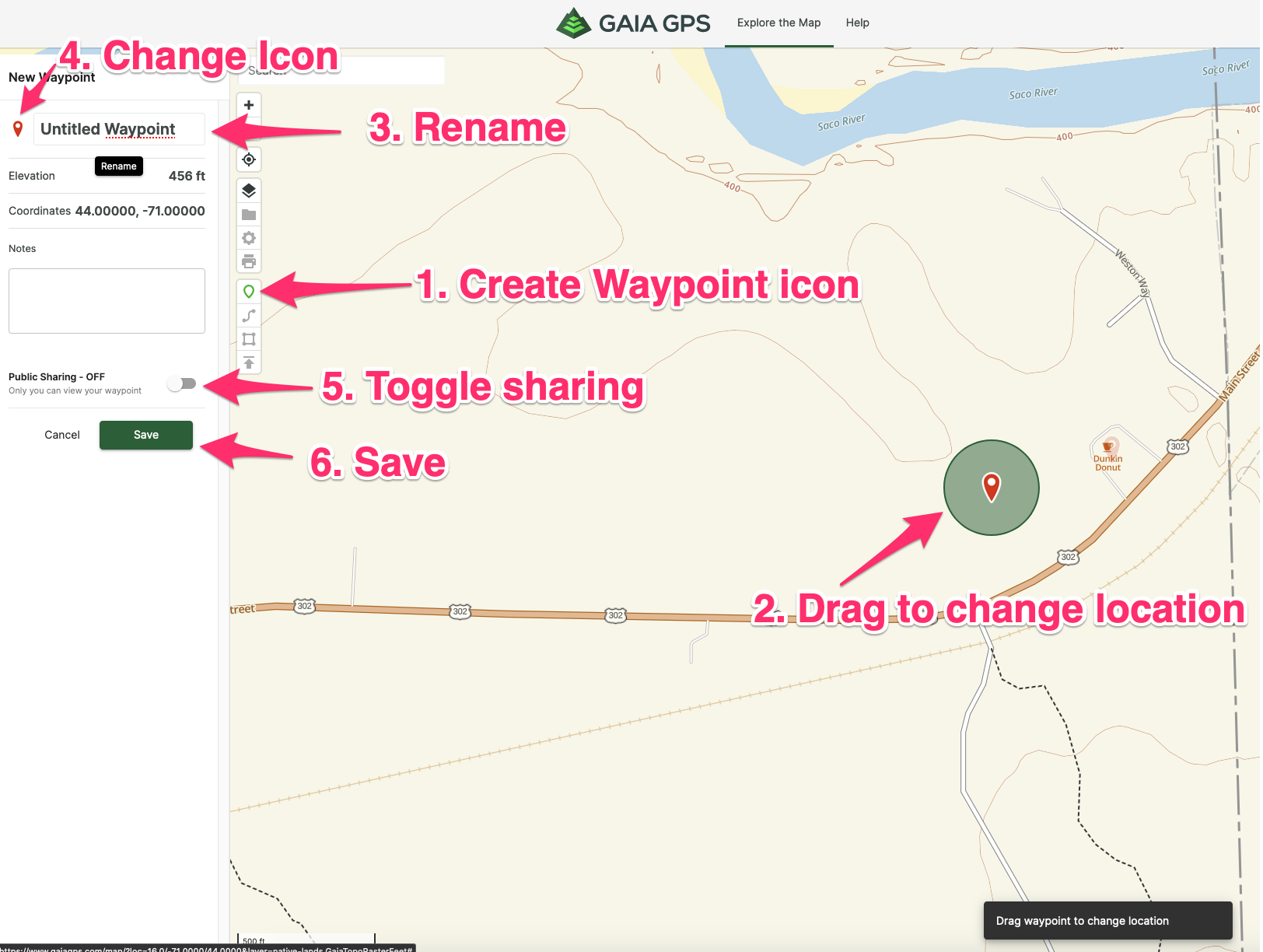 2. Drag the waypoint to your desired location on the map.
3. Rename the waypoint by clicking on the title in the left sidebar.
4. To change the icon, click the default red icon left of the title.
5. If desired, toggle the sharing of the waypoint.
6. When finished, click Save.
Create a Waypoint from the Map
1. Click on any point on the map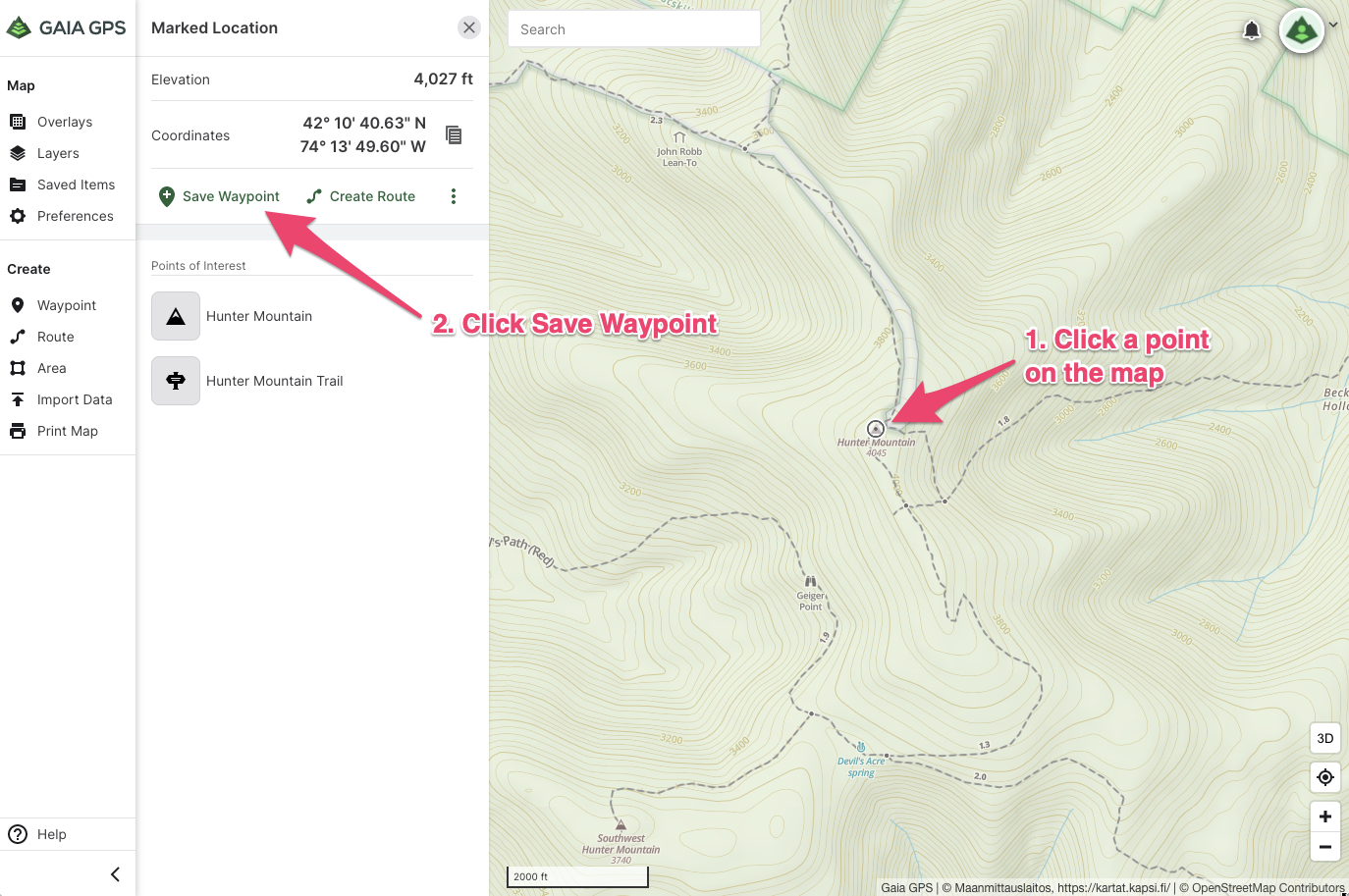 2. Click Save Waypoint in the sidebar
3. Follow the steps as above to edit name, waypoint icon, etc.
Create a Waypoint from Coordinates
To create a waypoint from known coordinates, follow these steps:
Waypoint Icons
When changing the waypoint icon, you can choose between standard Gaia GPS icons or emojis: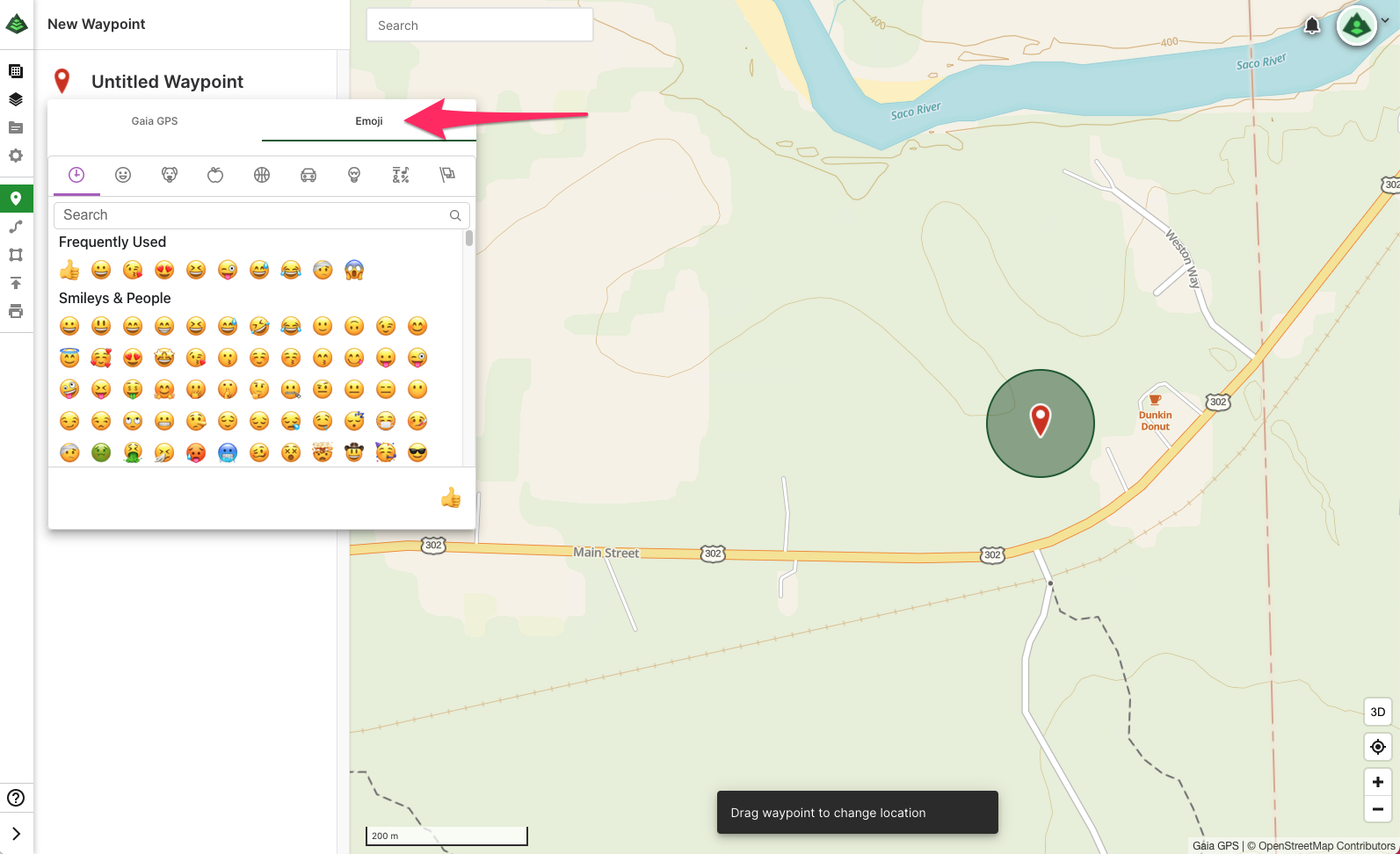 Hiding Waypoints on the Map
To hide all waypoints from the main map, follow these steps to toggle off the Waypoints map overlay: