When viewing the main map on the website, you can find map legends in the layers menu. Hover over the map source thumbnail and click the "i" icon for more information.
1. Click the layers icon
2. In the sidebar, click on the thumbnail image of the map source you want to get information about.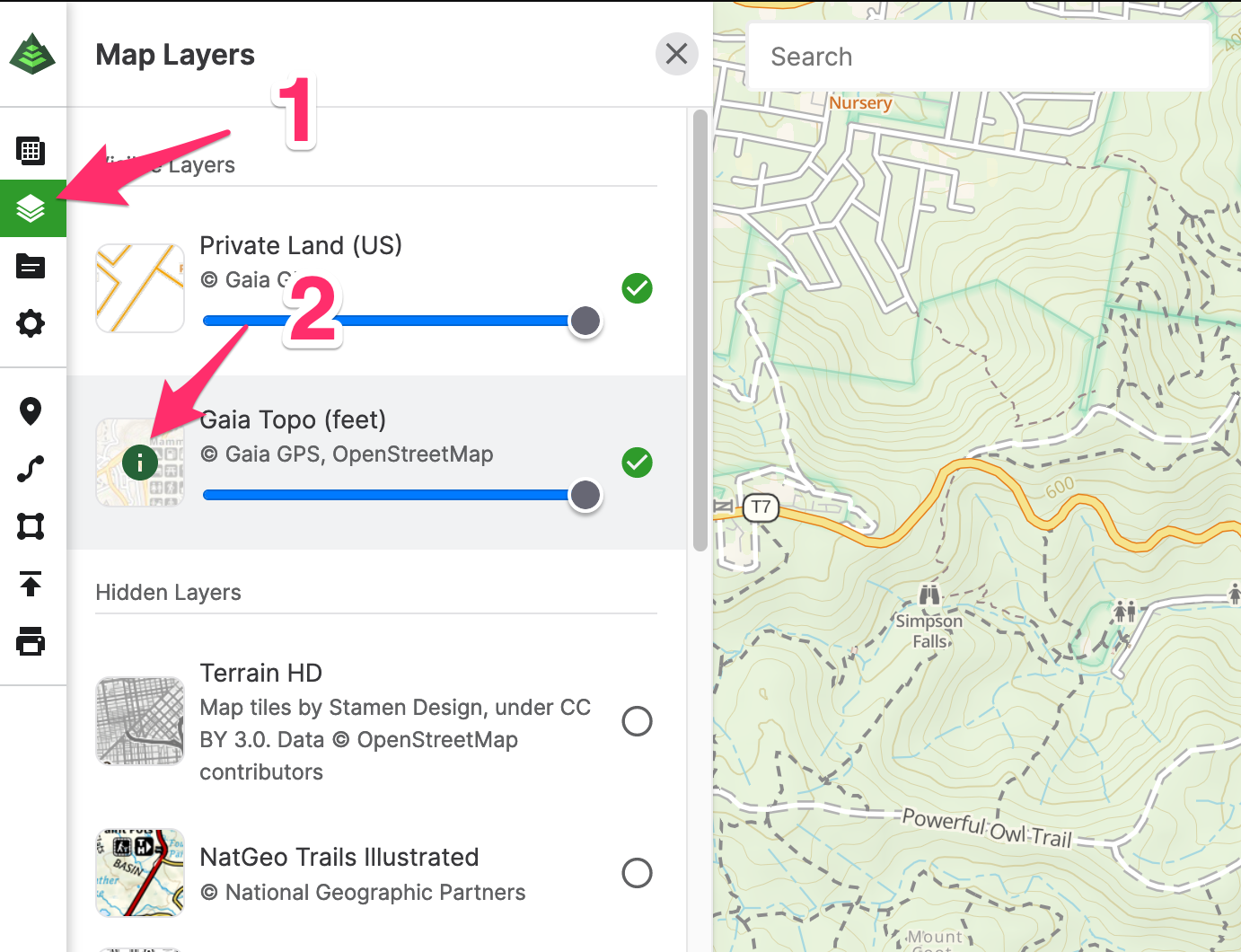 3. The sidebar will now show this information about the map source:
Sample picture of the map source
Description
Attribution
Zoom Range
Legend
4. Scroll down the sidebar to view more information and to view the legend. Click Open in New Window to see a full-size legend.