Areas, also known as polygons, allow you to measure area and perimeters, download maps based on areas, and import areas from KML.
Create Areas and Measure Area and Perimeters
1. Go to www.gaiagps.com/map and click on the area tool on the left side: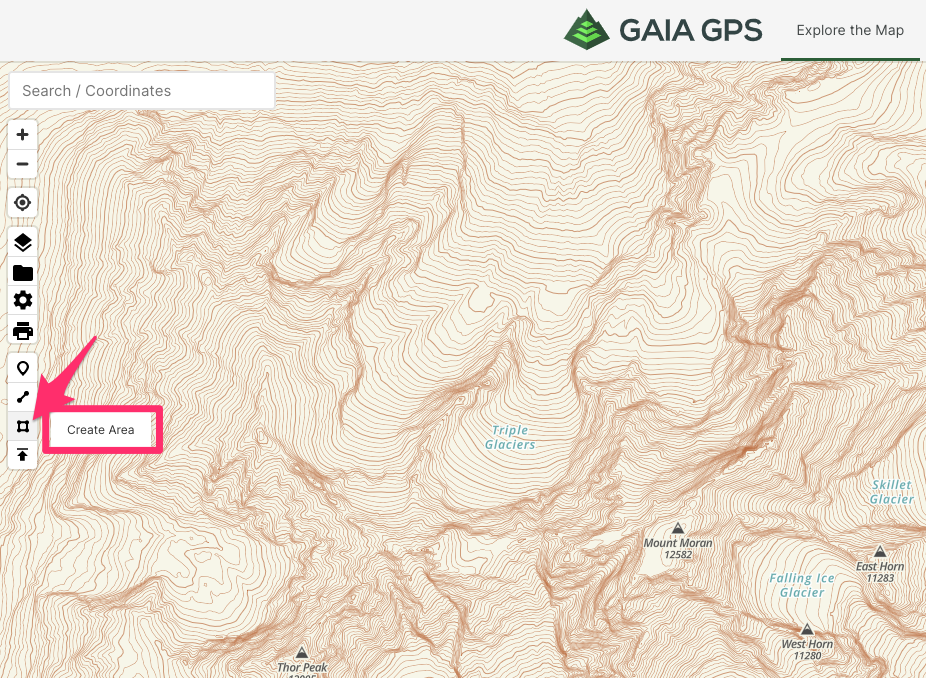 2. Click to create points. You must create at least 3 points, and none of the lines can intersect themselves. You can also create points by grabbing and dragging one of the edges.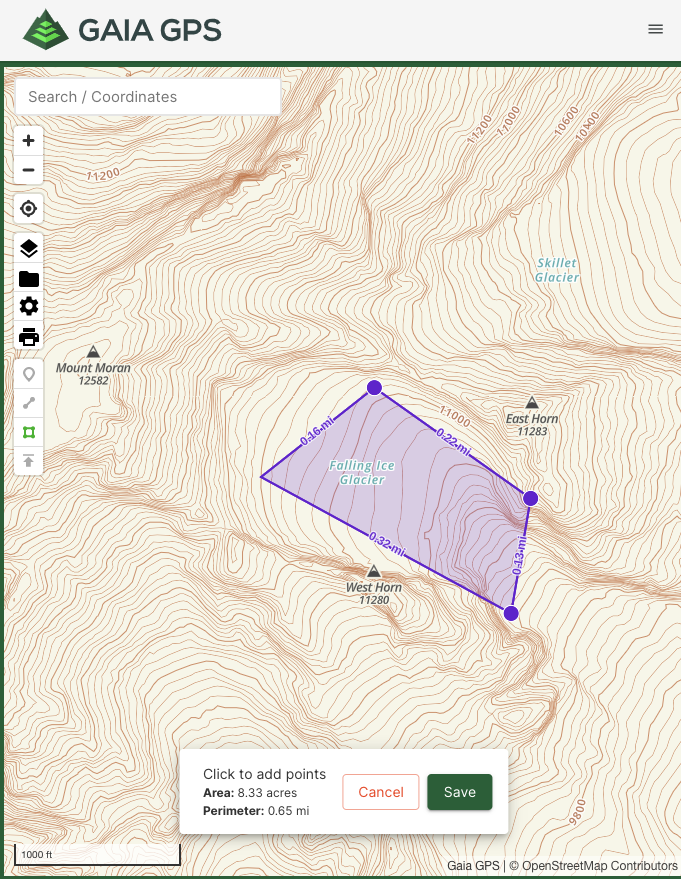 3. You can delete points by clicking on the point and selecting the trash can icon.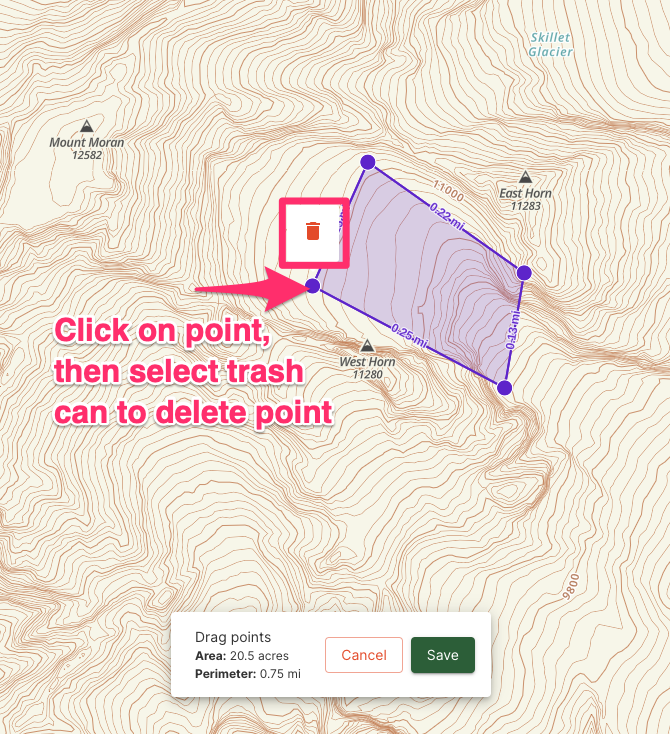 4. Click "Save" to save the area.
Edit an Area
1. Find the area on the map click on it to reveal the pop-up box.
2. Click "More" and then "Edit"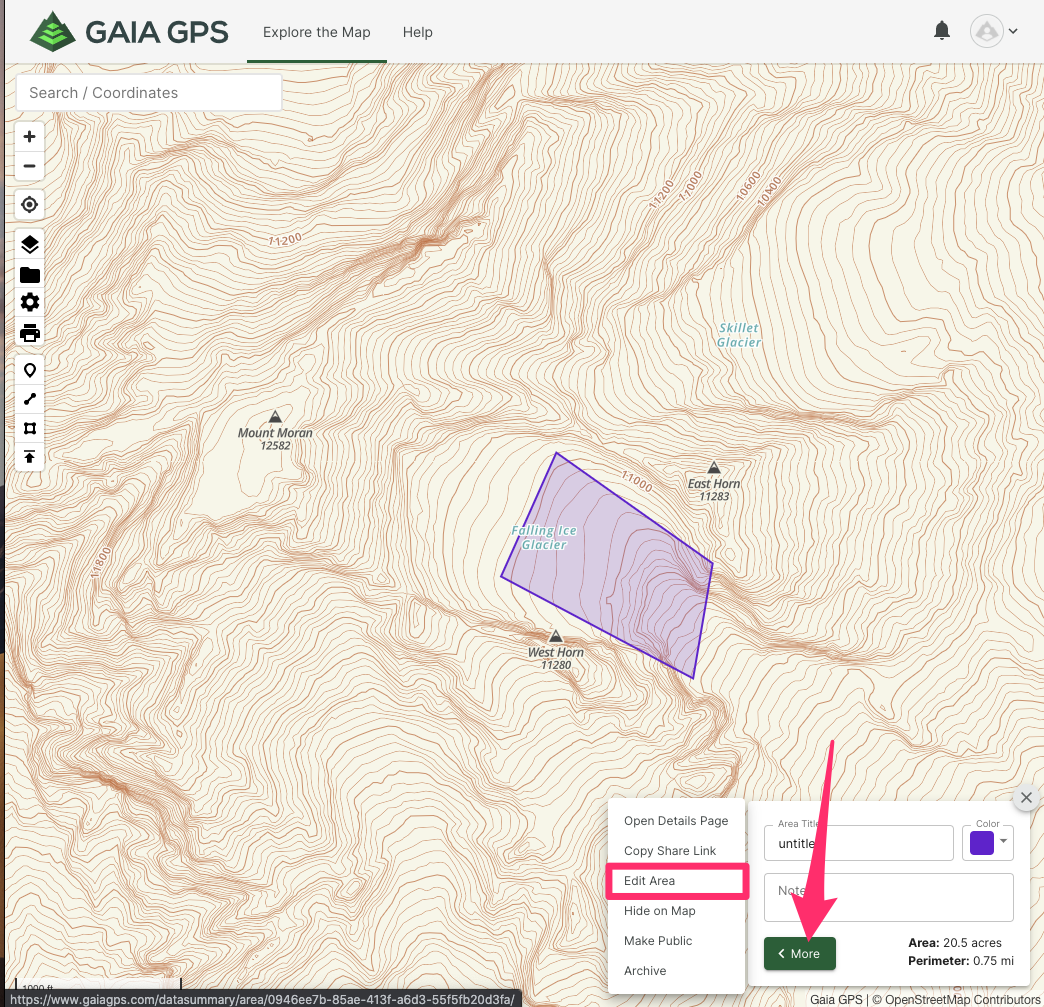 3. You can grab and drag the edges, or delete points, as described in steps 2 and 3 in Create Areas and Measure Area and Perimeters.
Map downloads cannot be initiated from gaiagps.com. However, you can create an area on the website, sync your device, and download maps for that area. This can make it easier to see the download area, as you can use the larger screen of your computer.
1. Create an area that outlines the map you want to save: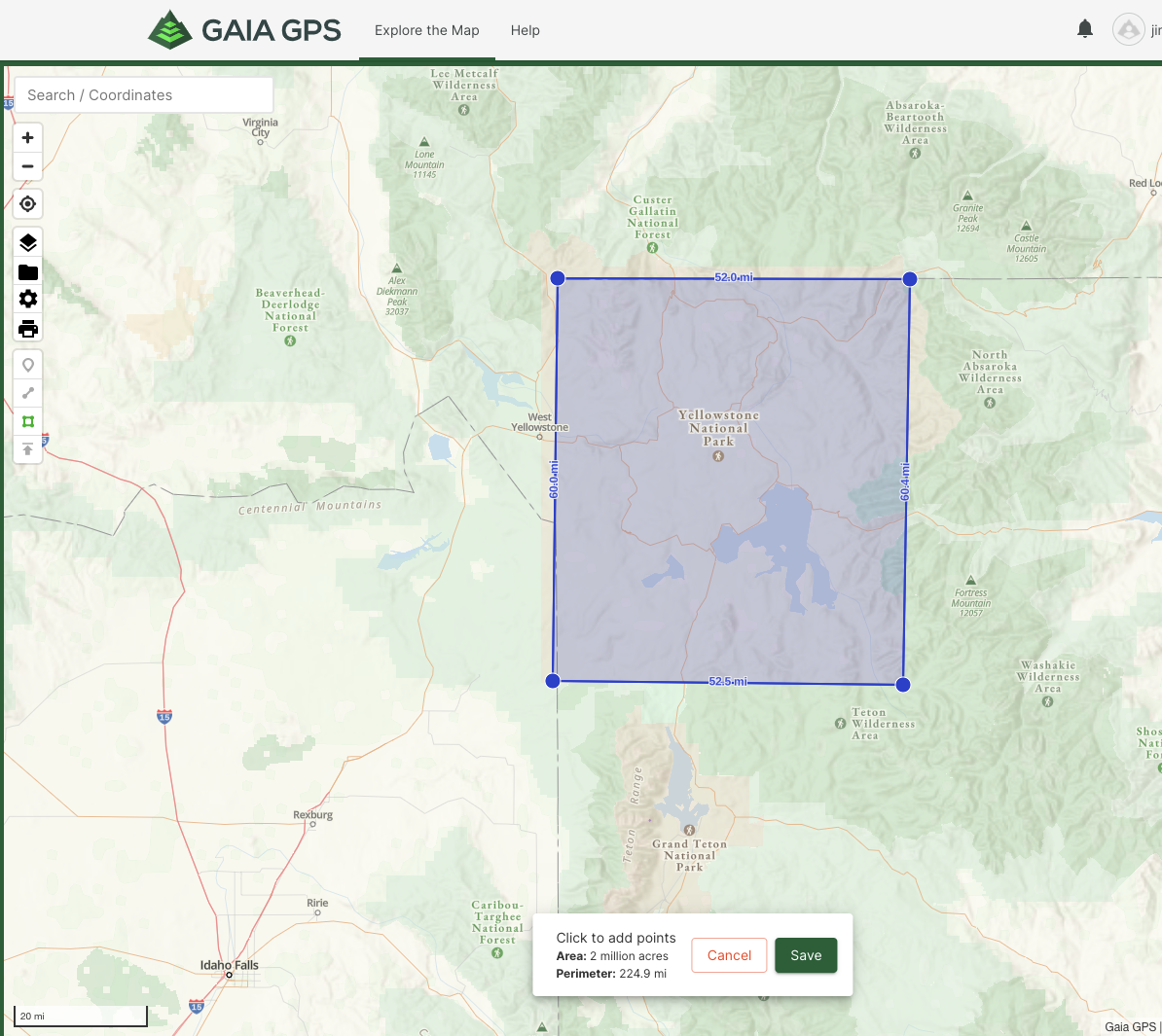 2. Sync your device: Backup, Sync, and Transfer Your Data
3. Follow these steps in the app to download maps for an area:
Download Maps For Track, Route, or Area in Android
Download Maps for Track, Route, or Area in iOS