Areas, also known as polygons, allow you to create and customize an area, measure an area and or perimeter of an area, and download maps based on areas.
Create an Area
1. Go to www.gaiagps.com/map and click on the area tool on the left menu bar: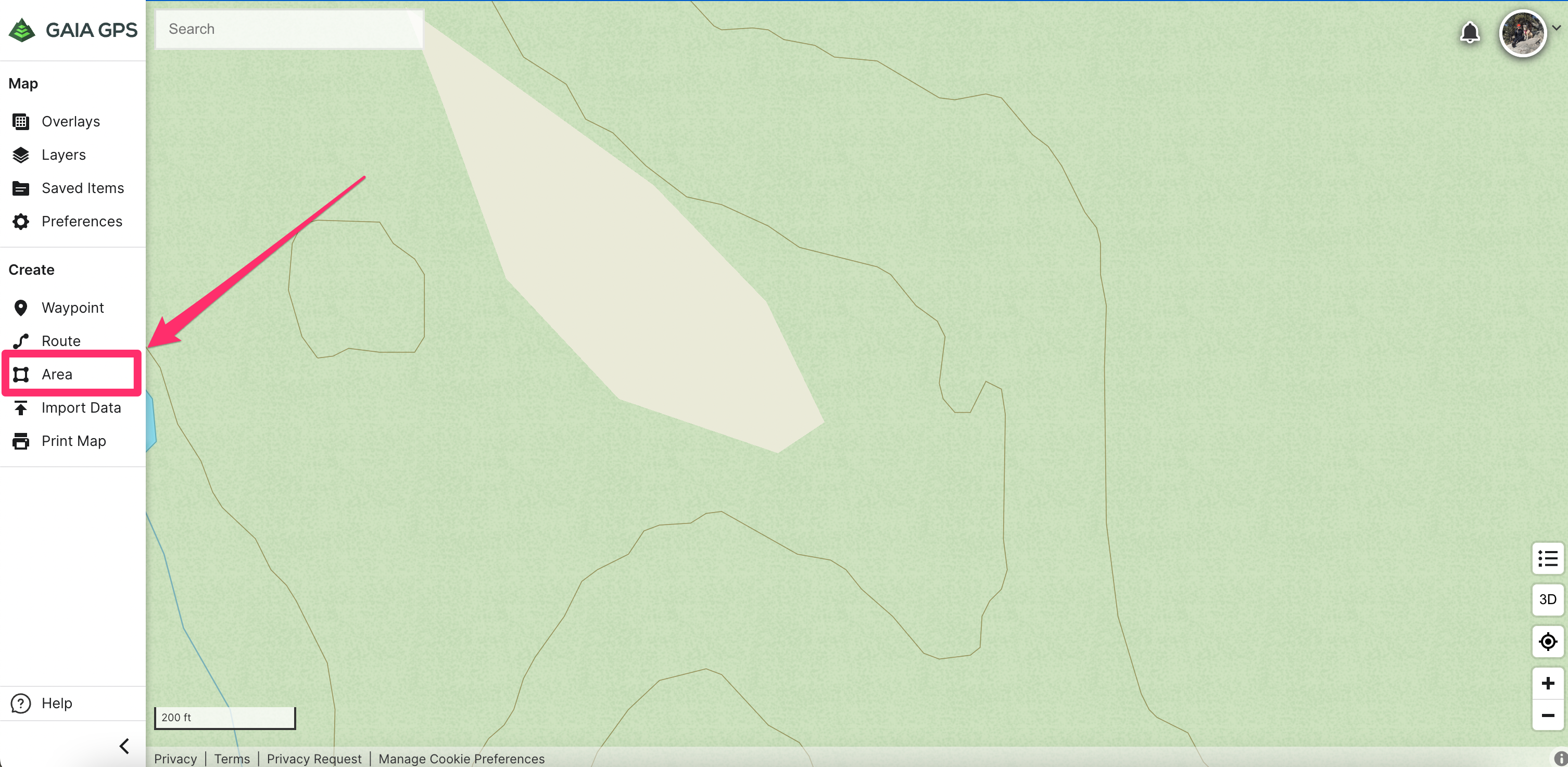 2. Click to create points. You must create at least 3 points, and none of the lines can intersect themselves. You can also create points by grabbing and dragging one of the edges.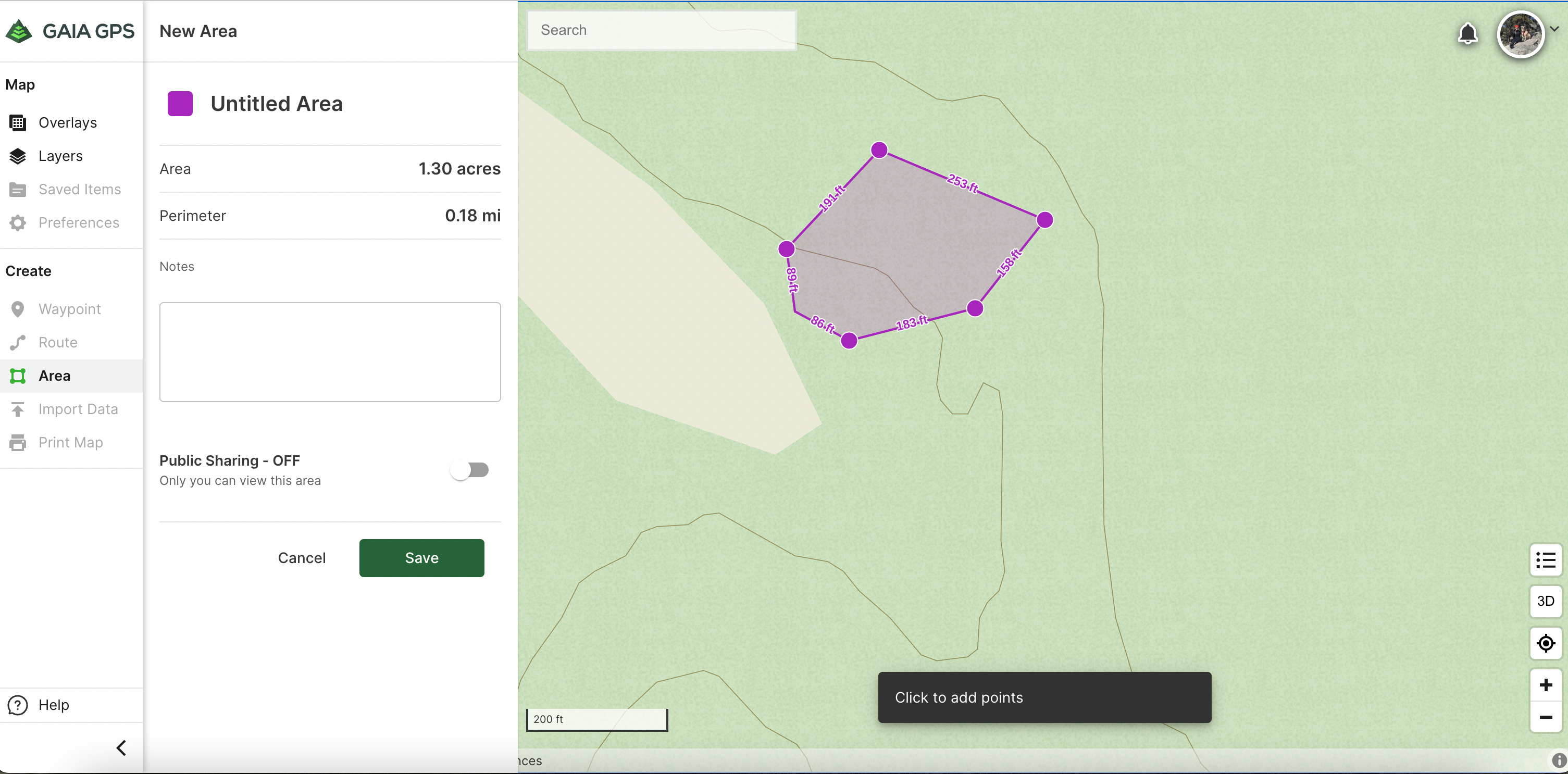 3. You can delete points by clicking on the point and selecting the trash can icon.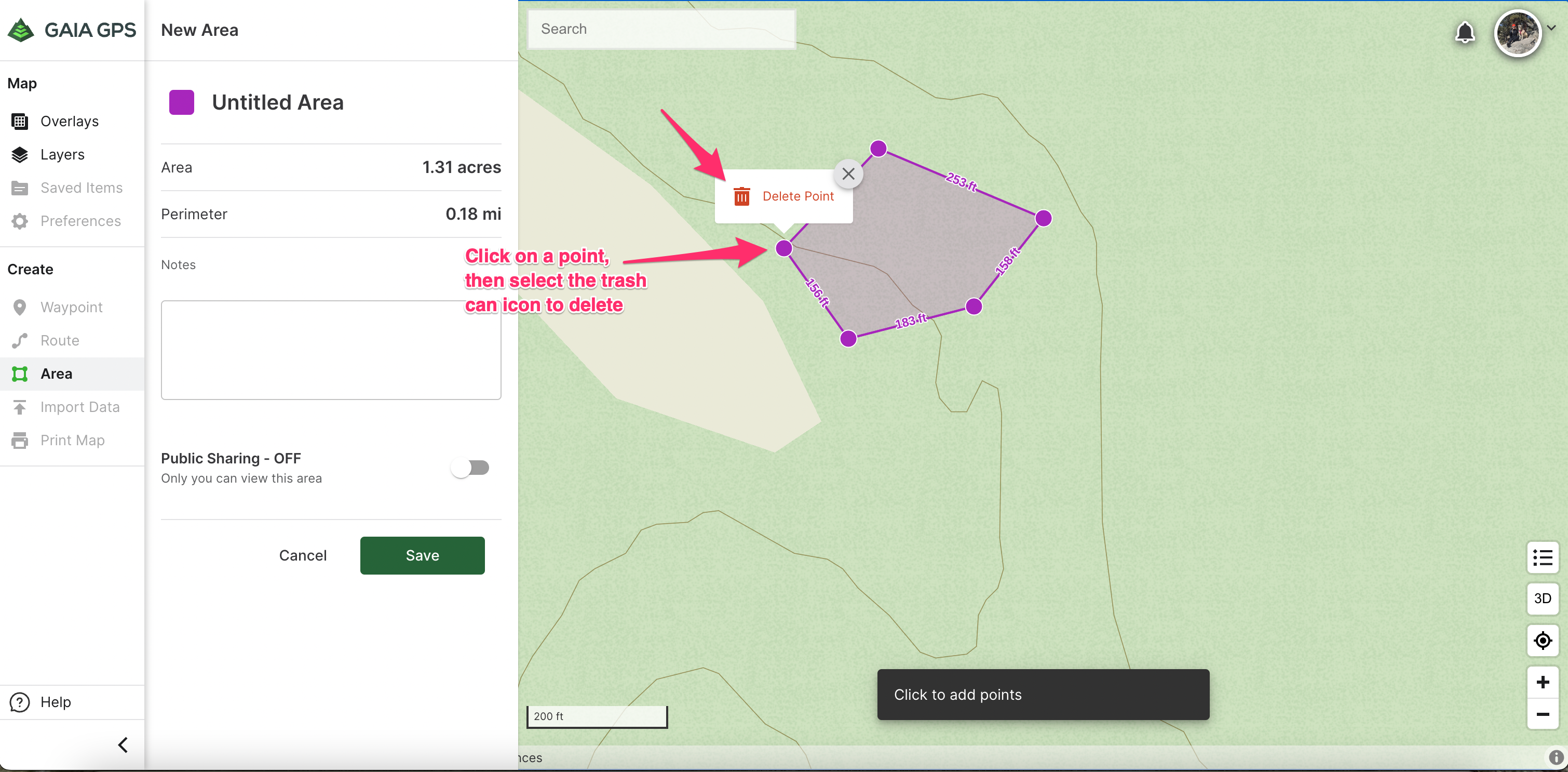 4. Once you have established the area, you can customize the color, title, notes, and visibility. This can also be added or edited later if desired. Click "Save" to save the area.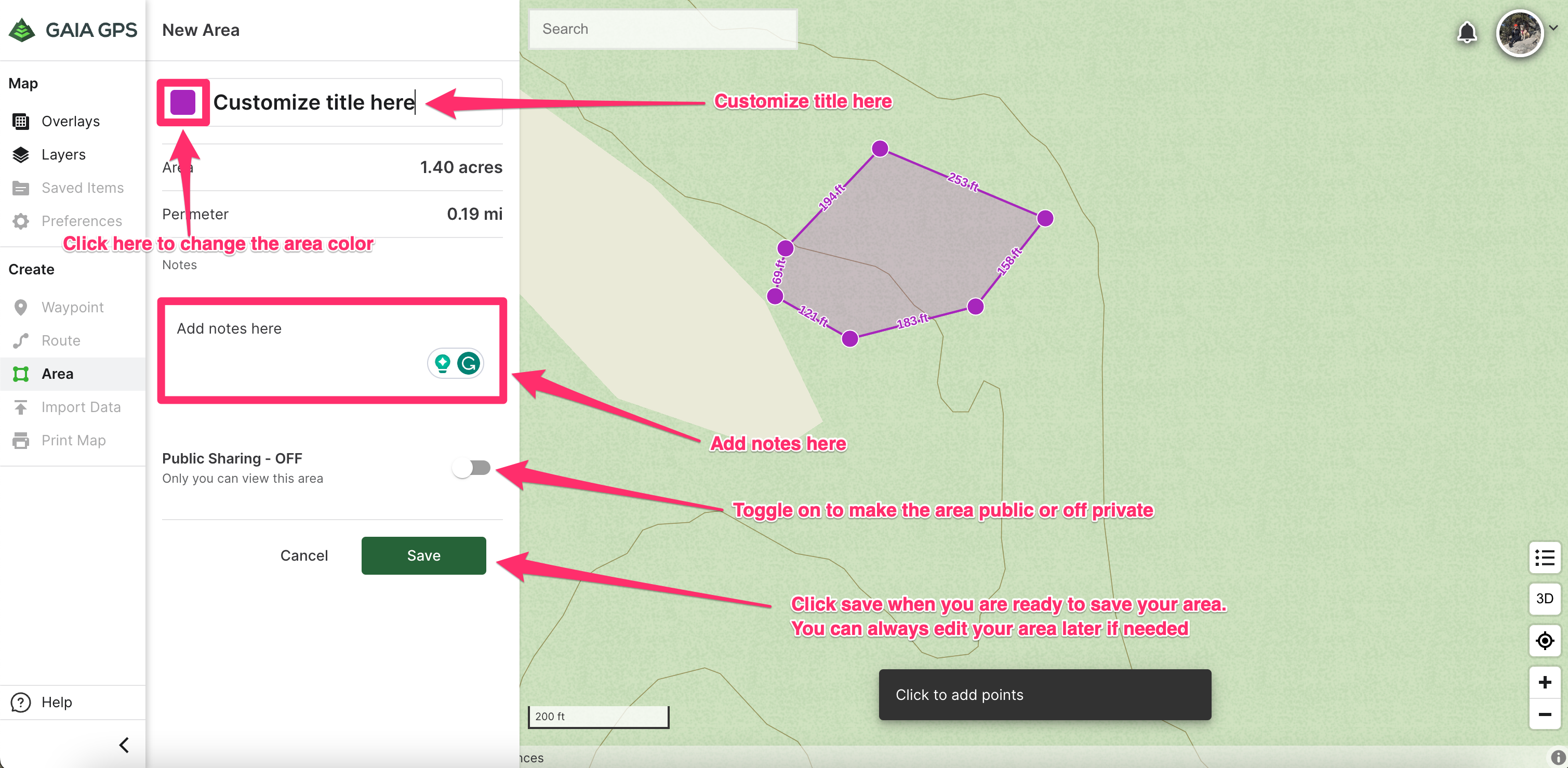 Edit an Area
You can customize the title, color, notes, and public visibility for an area at any time: 
1.  Locate and edit an area in two different ways:
Option 1: On the map, click anywhere on the area to reveal the editing menu, then click edit. 
Option 2: Click 'Saved Items' in the side menu panel, locate the area in the Saved Items list, click on the area in the list to view the editing menu, then click edit: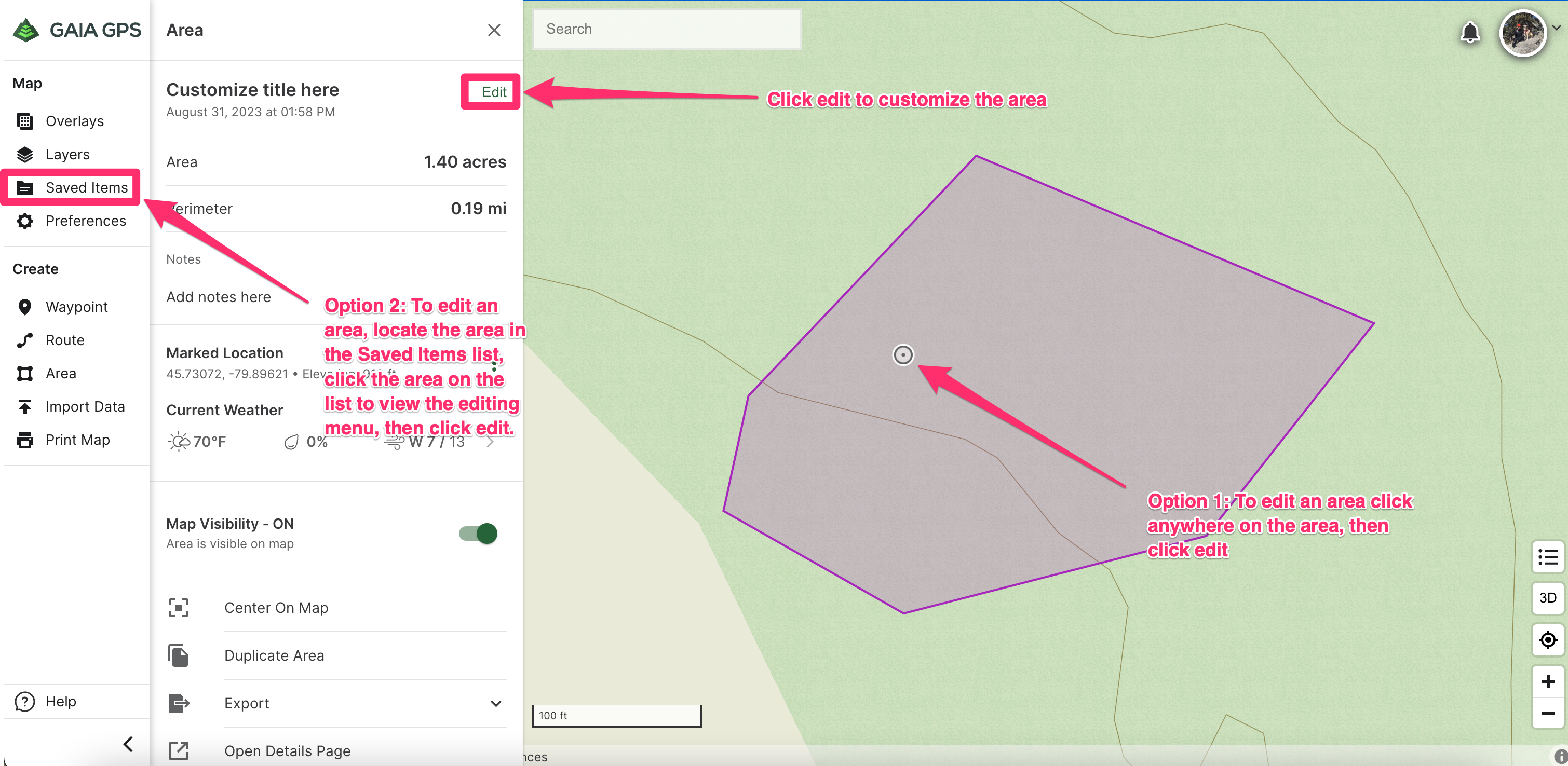 2. To edit the area perimeter, you can grab and drag the edges and points, or delete points, as described in steps 2 and 3 in Create an Area.
3.  Click 'Save' to save the edits.
Add Photos to an Area
1.  Locate and click on an area
2.  Click 'Open Details Page'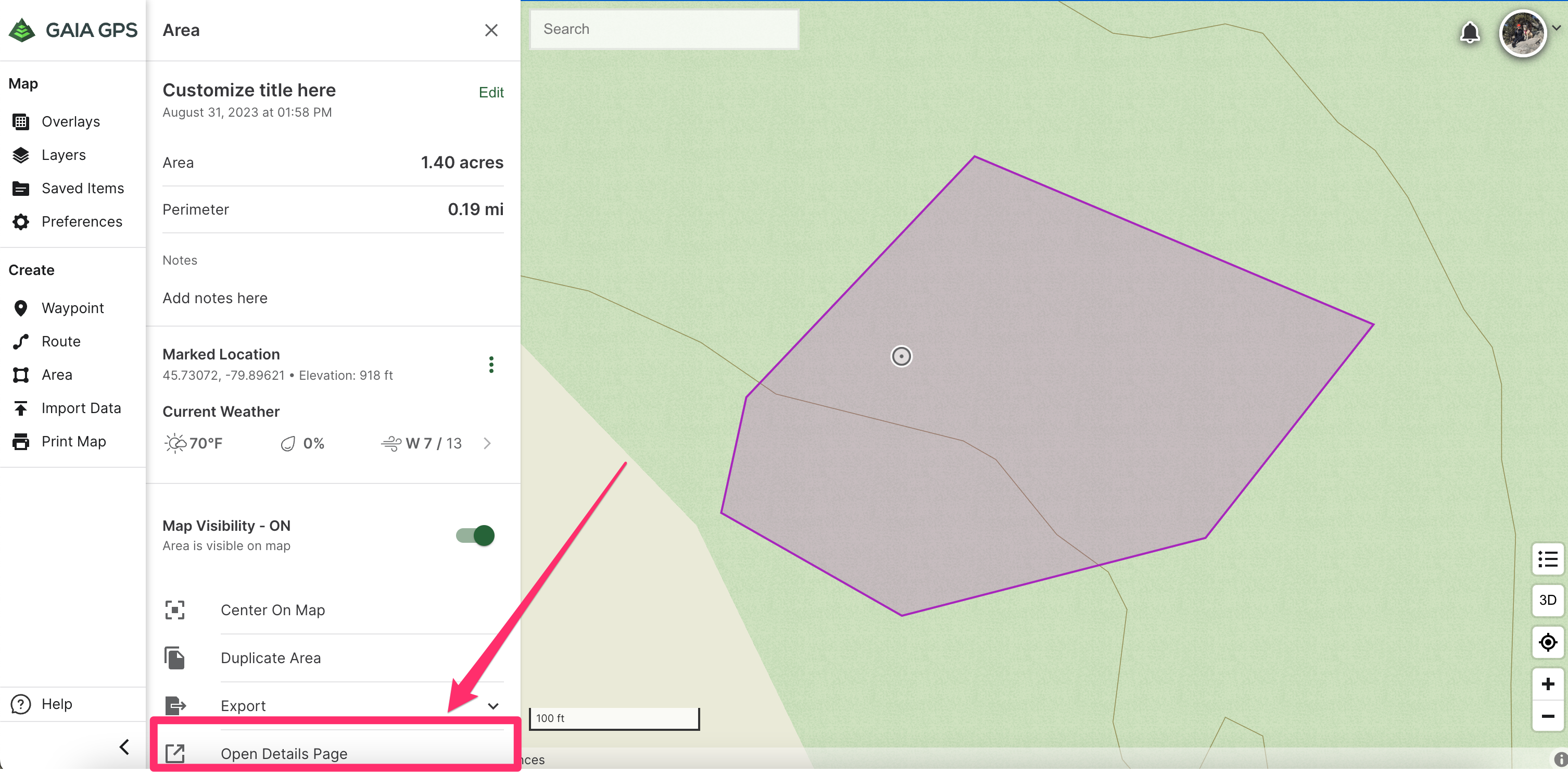 3. Click 'Add Photos'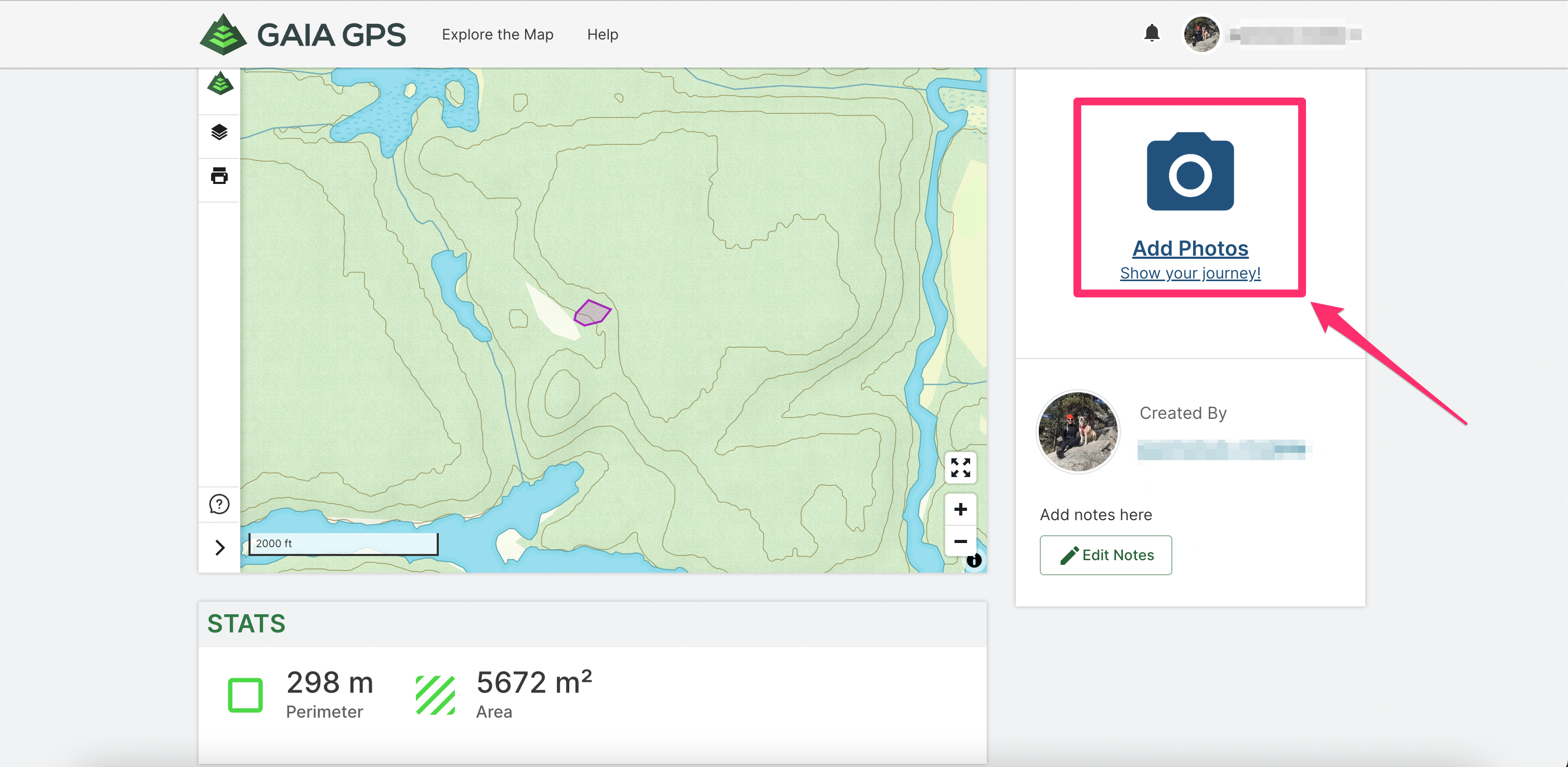 3.  Browse your files to add a photo, or drag and drop a photo into the add photos window.
4.  Once your photo is uploaded, click Done.
Measure an Area or Perimeter of an Area
1. Select or create an area to view the perimeter and area measurements: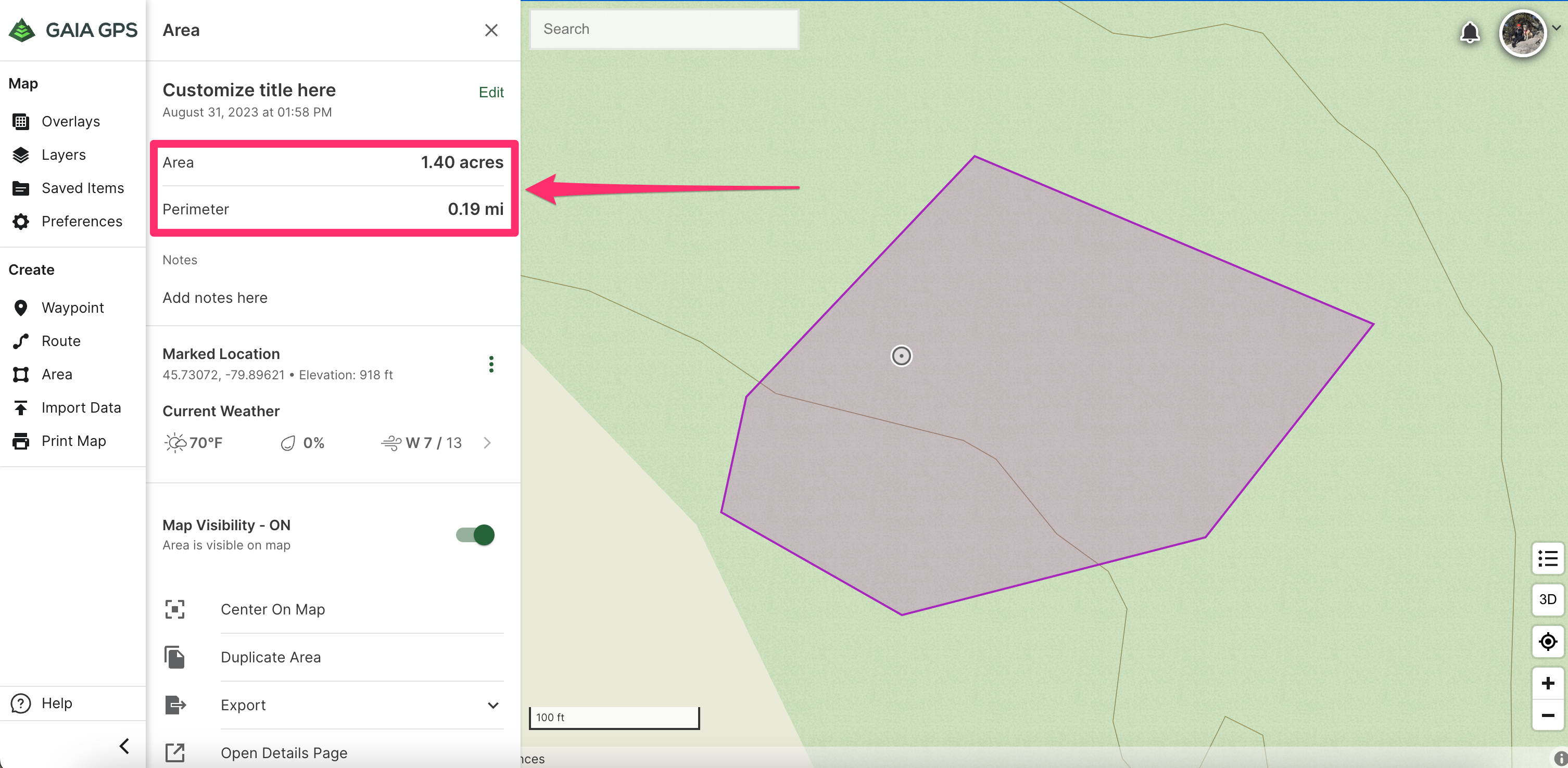 2. You can also click 'Open Details Page' in the Area's menu to view the area's measurement stats: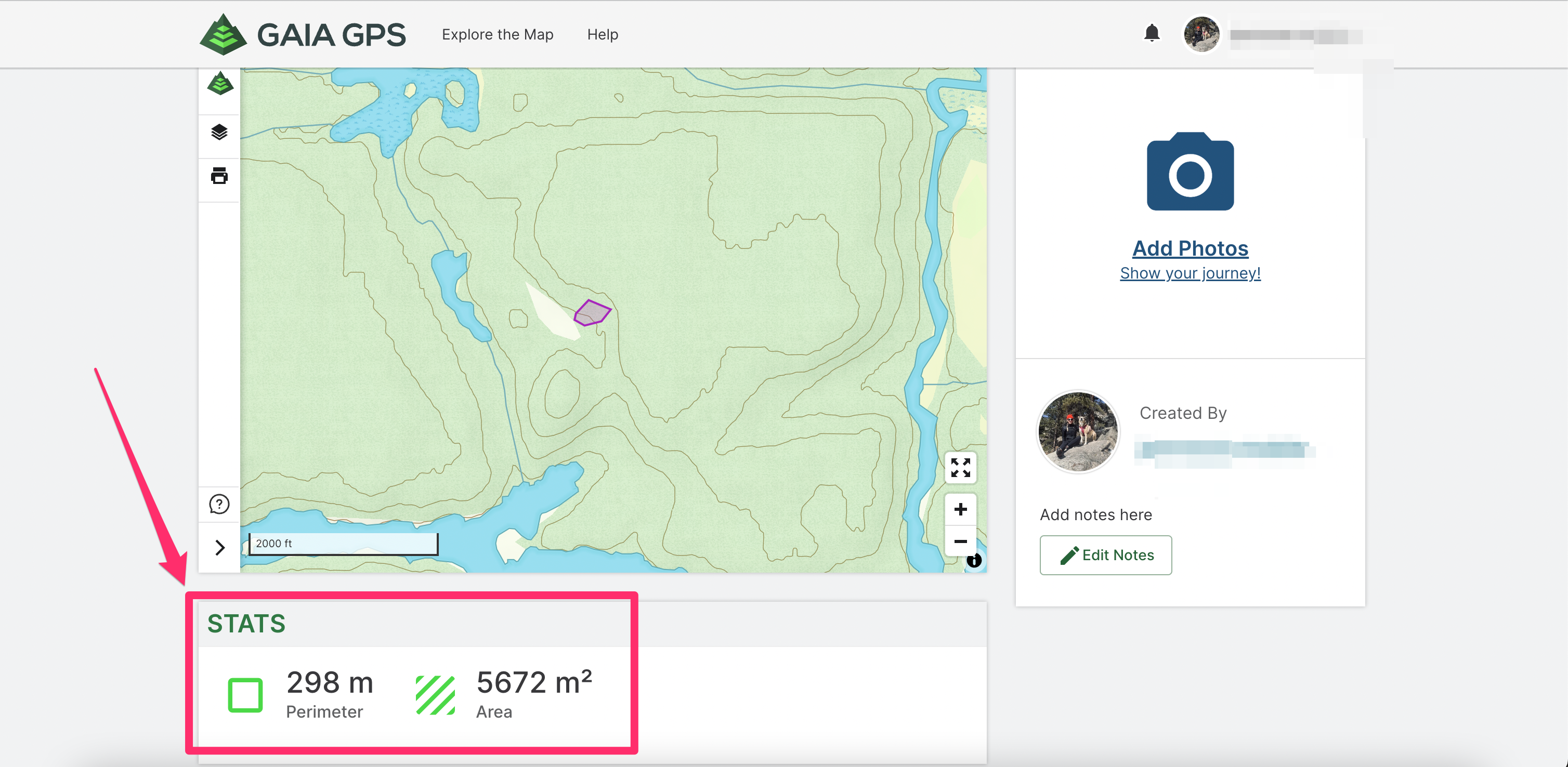 Download Maps Based on Areas
Map downloads cannot be initiated from gaiagps.com. However, you can create an area on the website, sync your device, and download maps for that area. This can make it easier to see the download area, as you can use the larger screen of your computer.
1. Create and save an area that outlines the map you want to save
2. Sync your device: Backup, Sync, and Transfer Your Data
3. Follow these steps in the app to download maps for an area: