Gaia GPS includes a wide variety of map sources. This article will show you how to add and view different map sources on the main map.
Add New Map Sources to the Layers List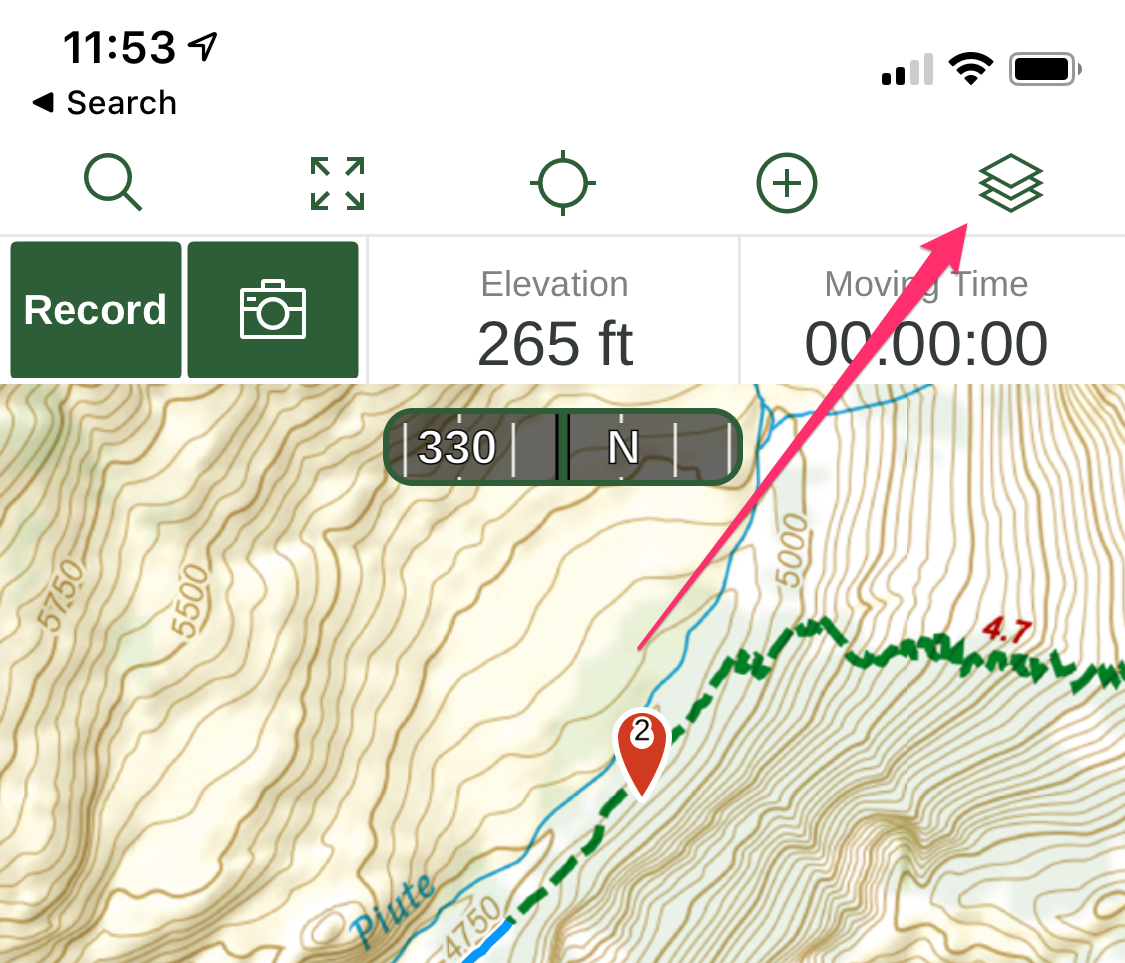 Tap + Add map layers at the bottom of the list.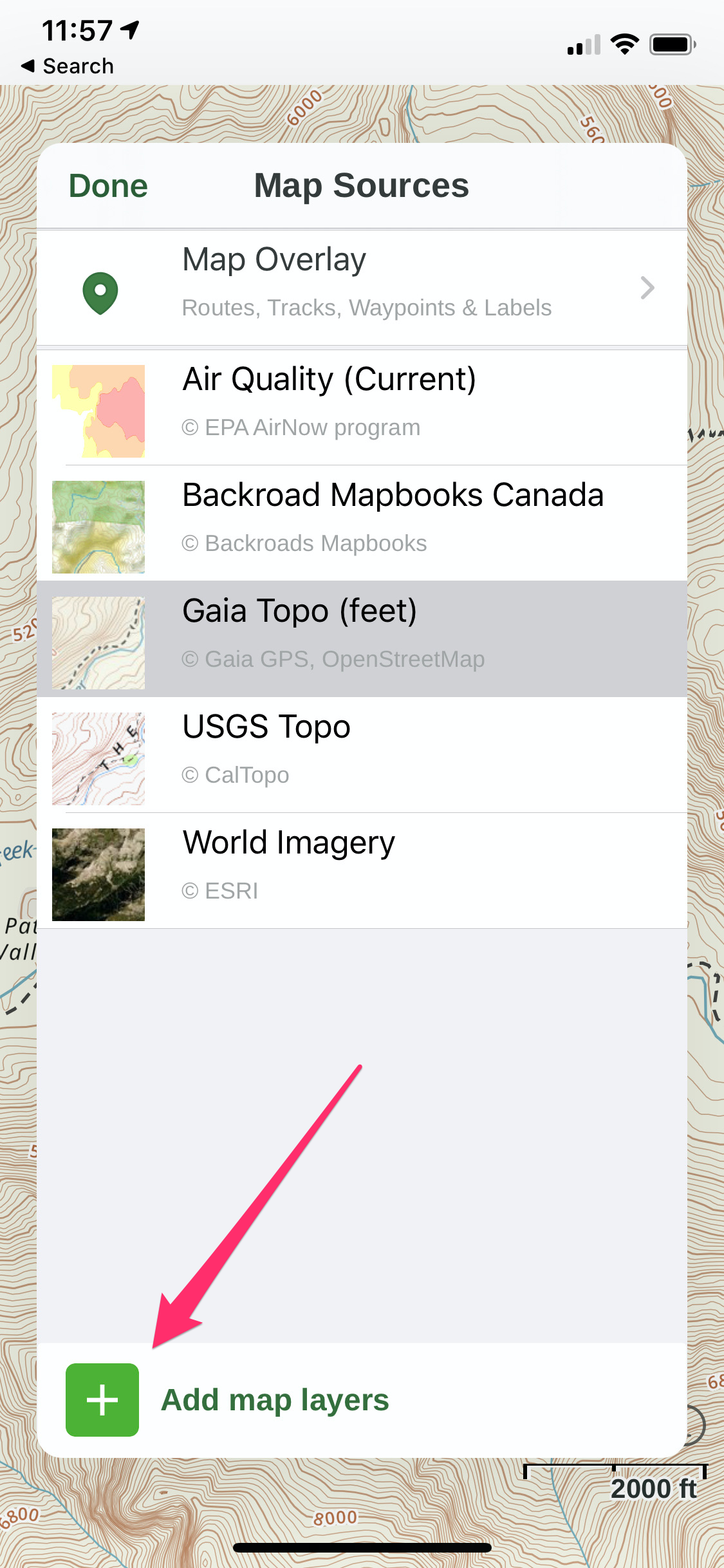 Select a category that fits your needs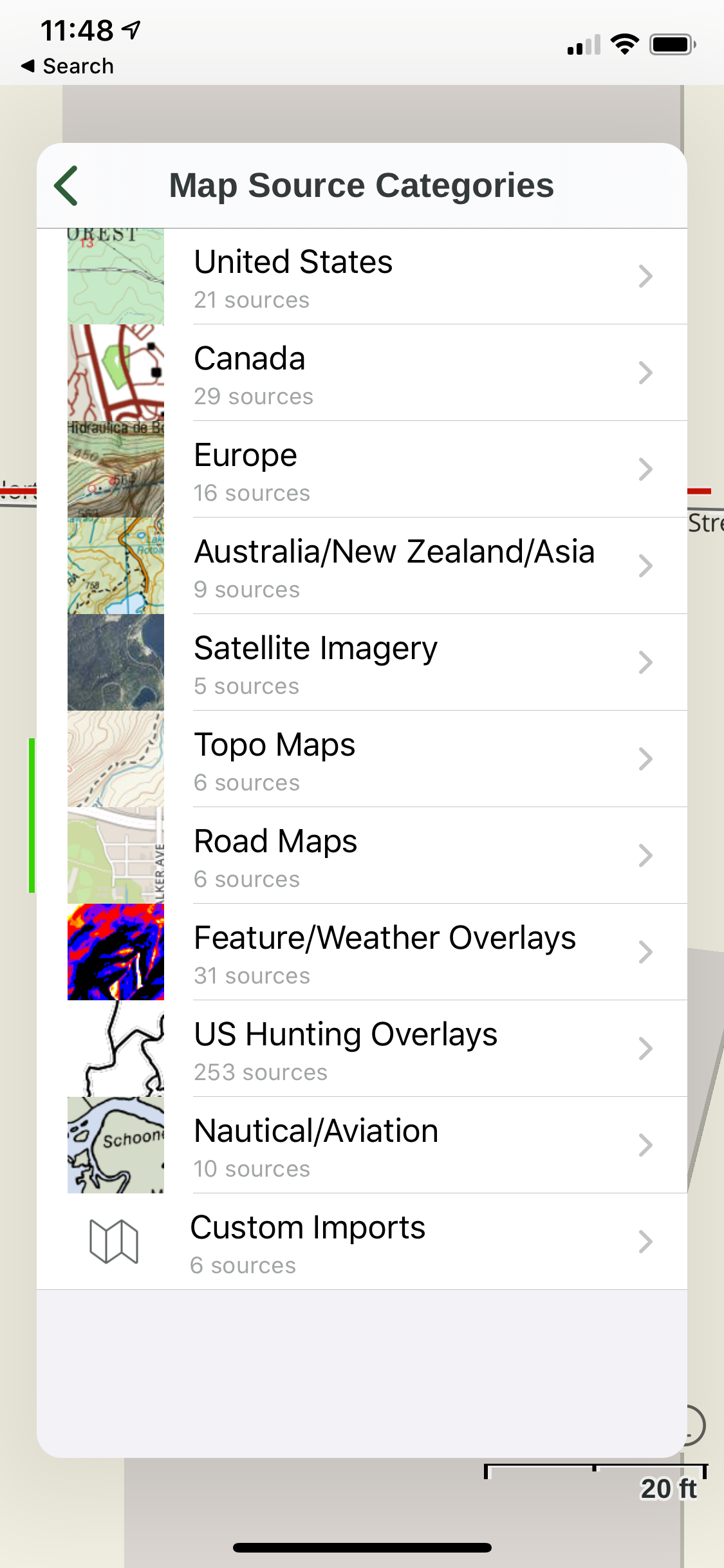 Select a map source.
Add that source by tapping the "(+) Add" button at the top of each map source.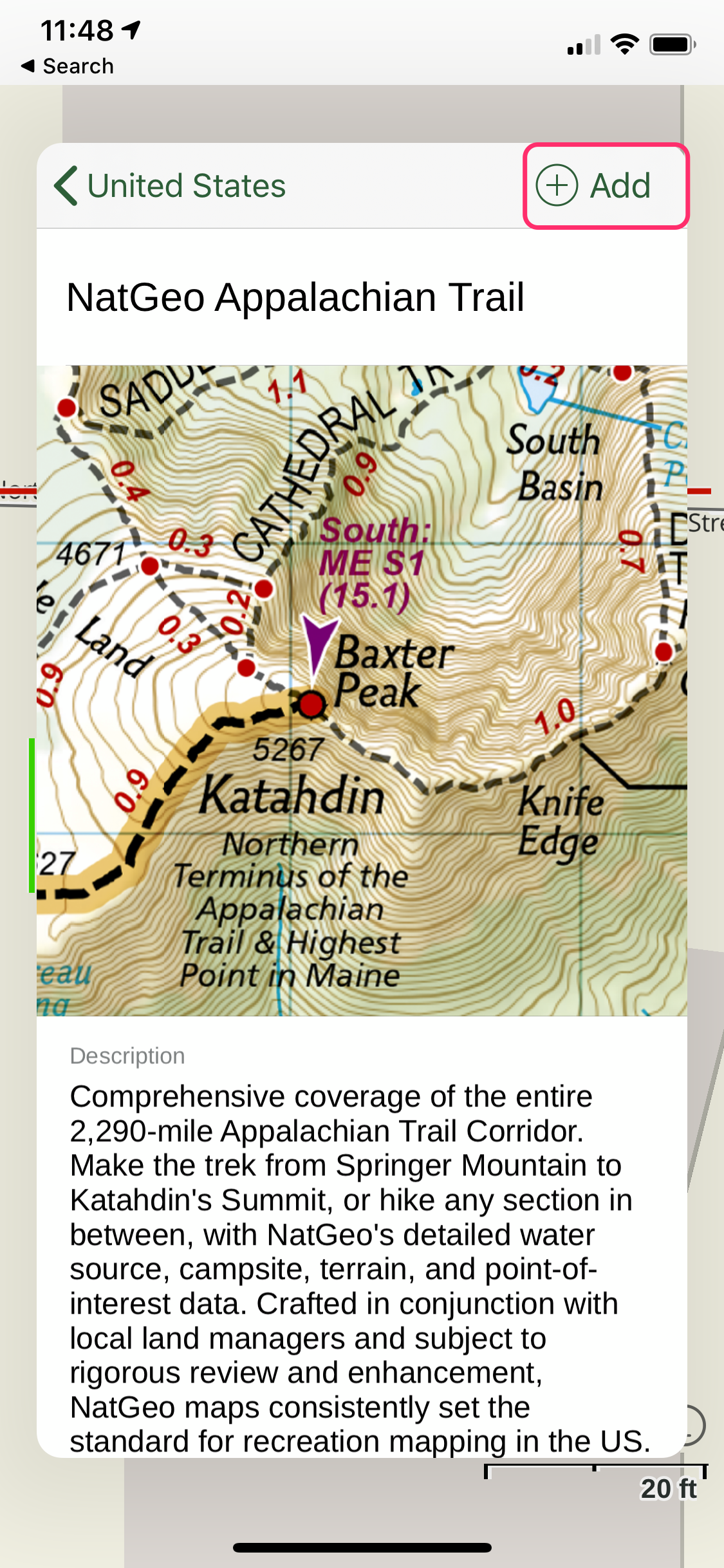 Change the Map Visible on the Main Map
Note: A Premium Membership allows you to layer maps together to create a custom view. Click here to learn how to layer maps, or learn more about Premium here.
Tap the Layers Icon
Tap on your preferred map source, then tap "Done" to return to the main map.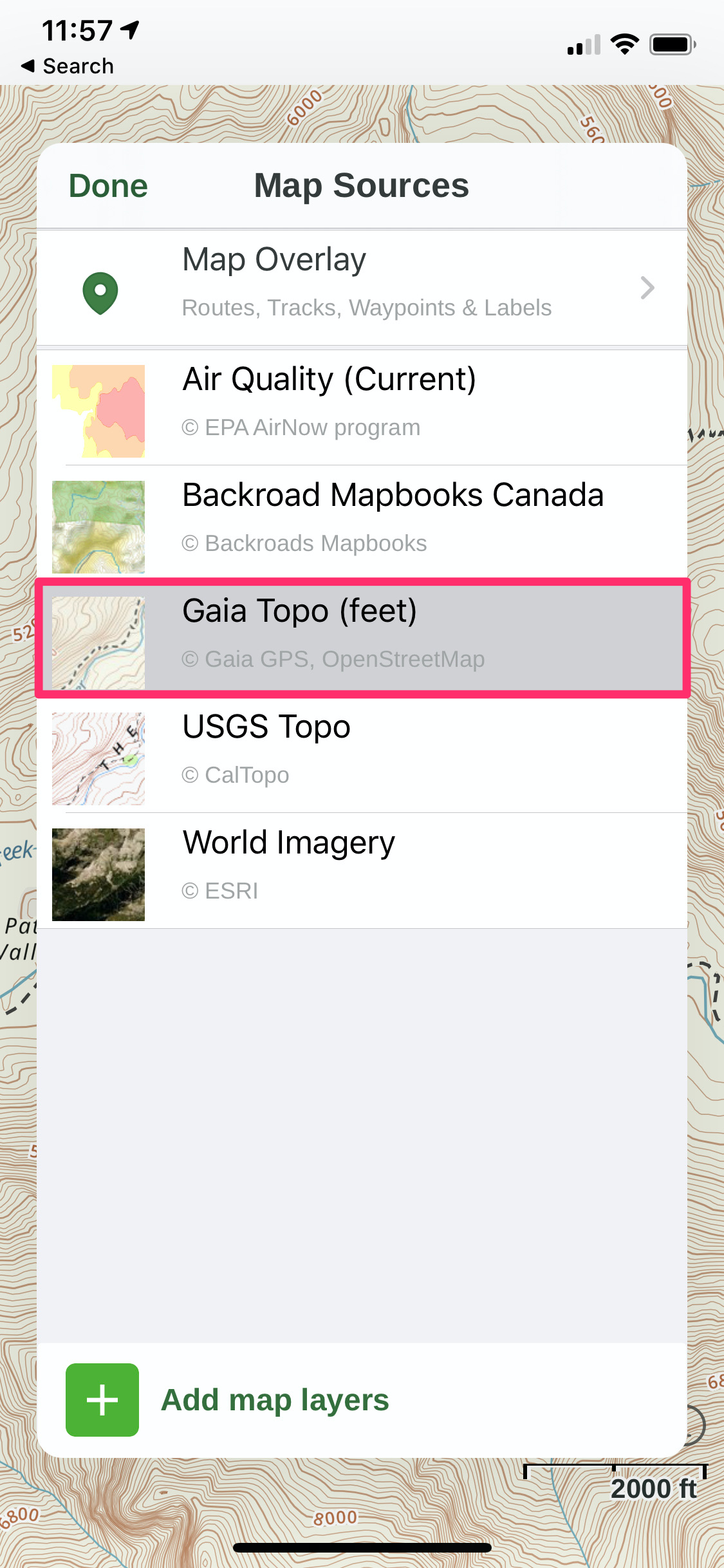 Remove a Map Source
Note: If you are a Premium member using Layered Maps, follow these steps: How to Add, Adjust, and Download Layered Maps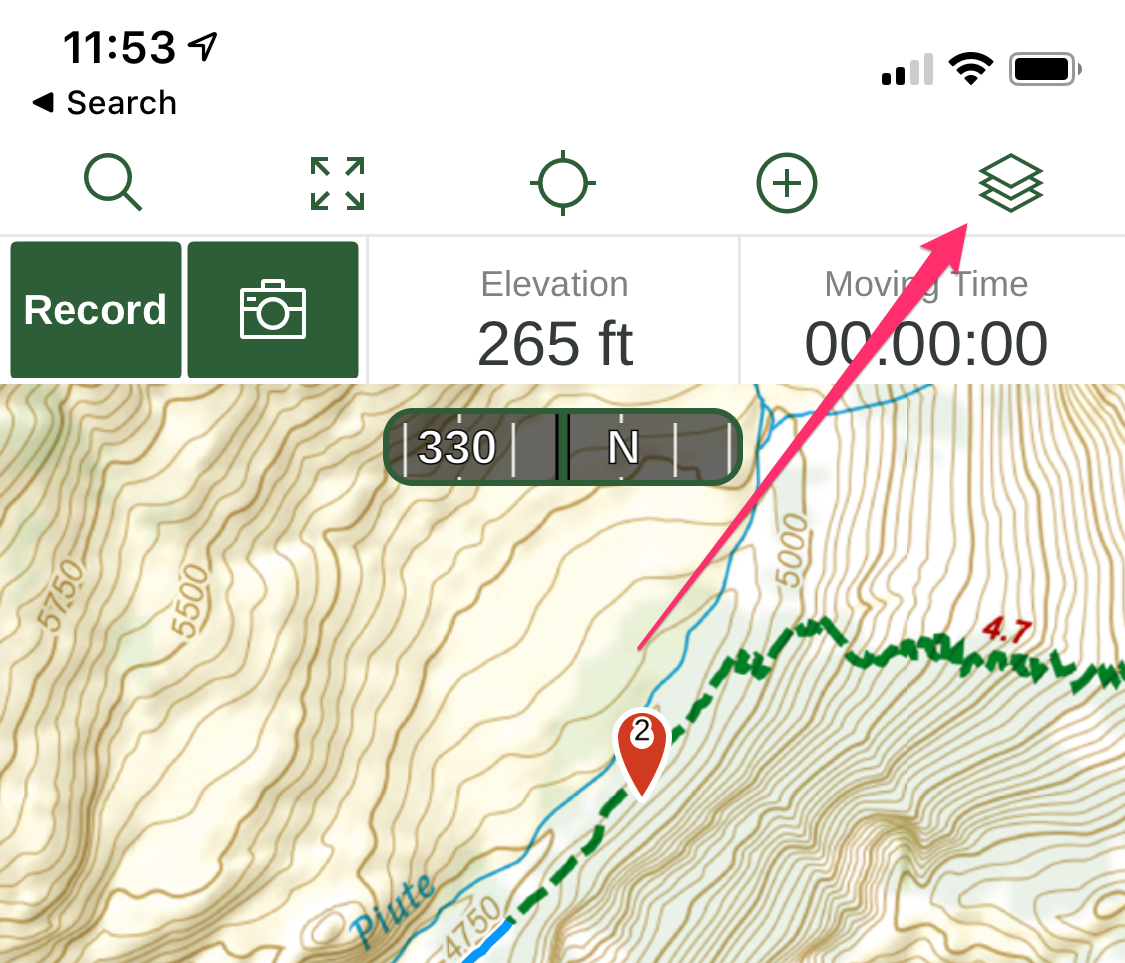 Swipe your finger to the left over the map source you'd like to remove.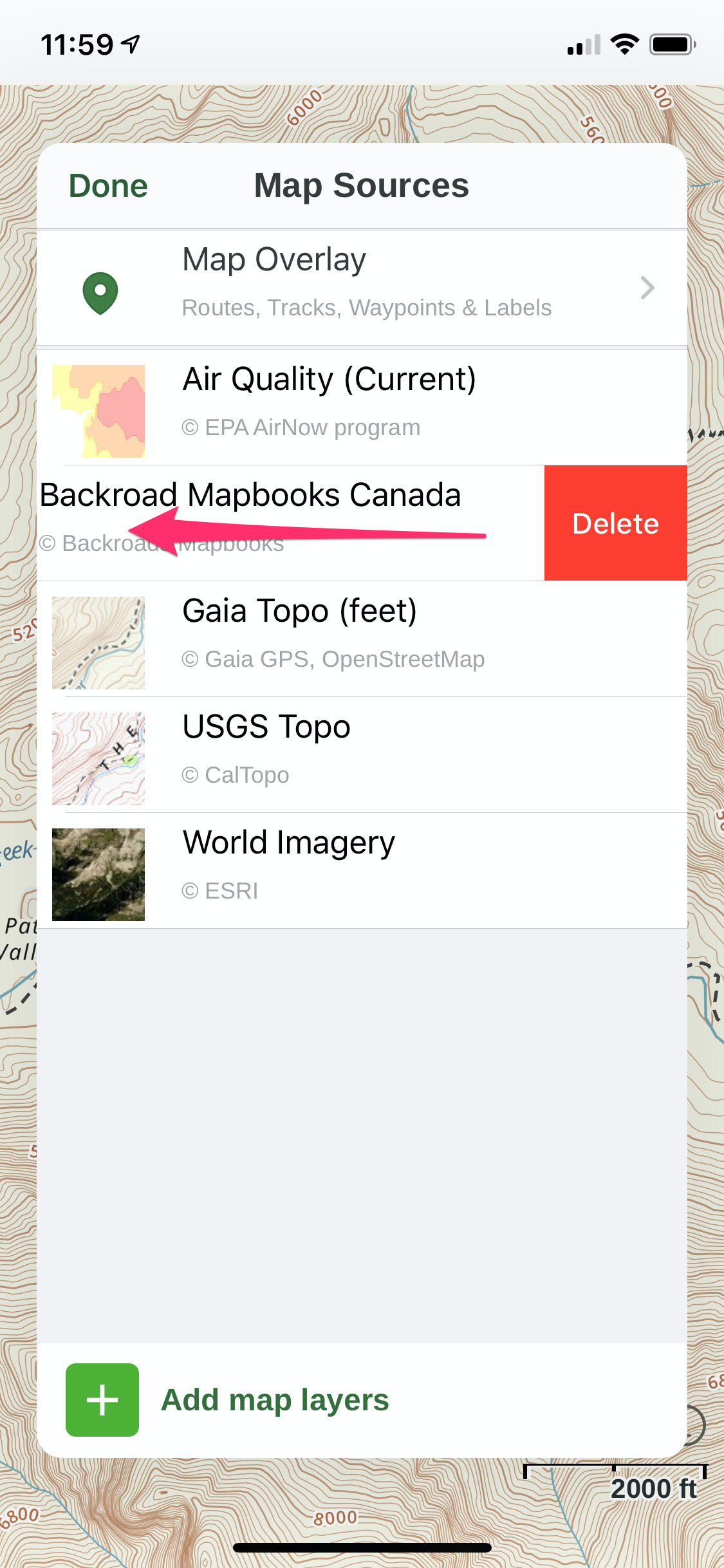 Alternatively, you can remove a map source from your layers list by navigating to the Map Source Categories:
On the layers list, tap + Add map layers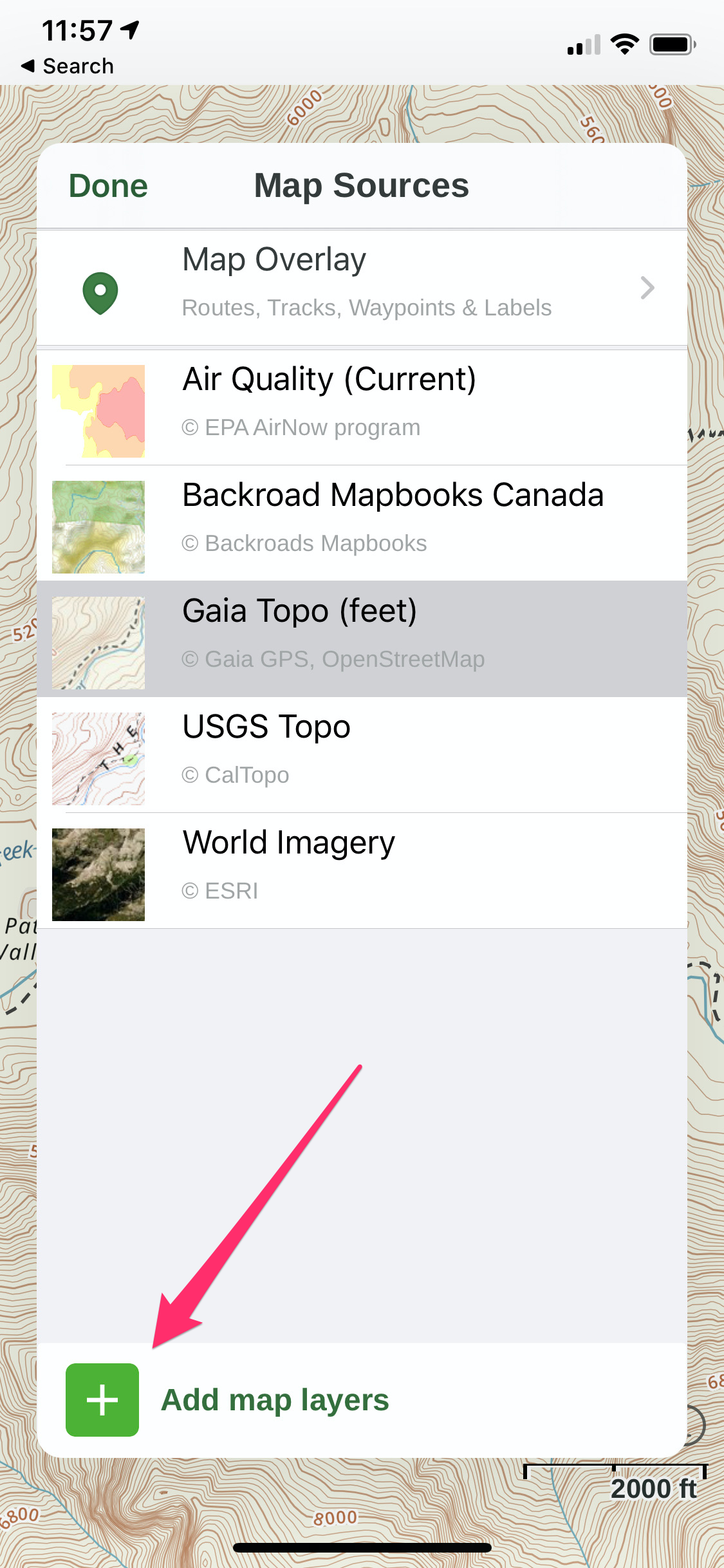 Navigate to the map source you'd like to remove
Tap the name of the map
Tap the red "(x) Remove" button.