Some third-party vendors provide large GPX or KML files that map all of the trails and roads in a specified area. Typically the roads and trails are saved as tracks and/or routes and it can be difficult to view some areas due to the density of the data. Thus transforming the track and/or route data into a custom map source can allow the user to easily view the saved track as well as their own track.
1. Import the shapefile data into Mapbox Studio.
Start with an Empty Mapox Studio Style
Import each .zip file as a New Layer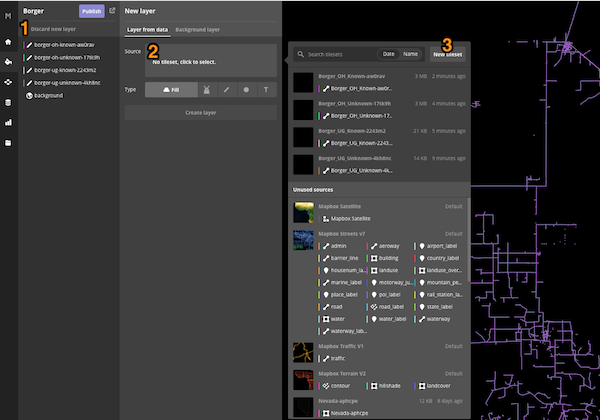 Publish the Mapbox Studio Style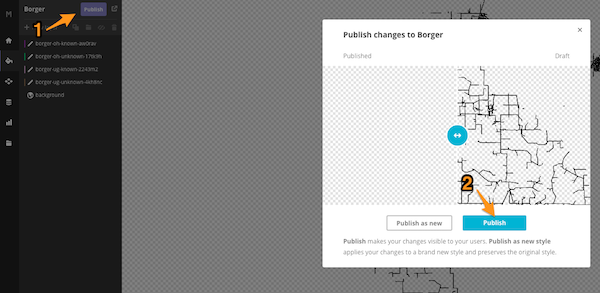 Select "Preview, develop & use"
Within the "Use style in GIS app" section, select "CartoDB" and copy the URL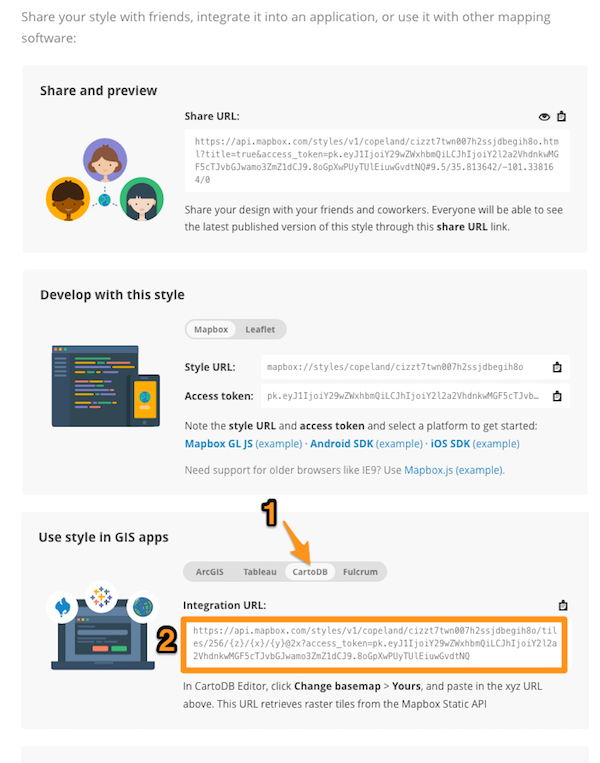 2. Paste the CartoDB URL from Mapbox Studio into the Import a Custom Map Source page on gaiagps.com
Name the custom map source
Paste in the CartoDB URL from Mapbox Studio
Adjust the minimum and maximum zoom level (optional)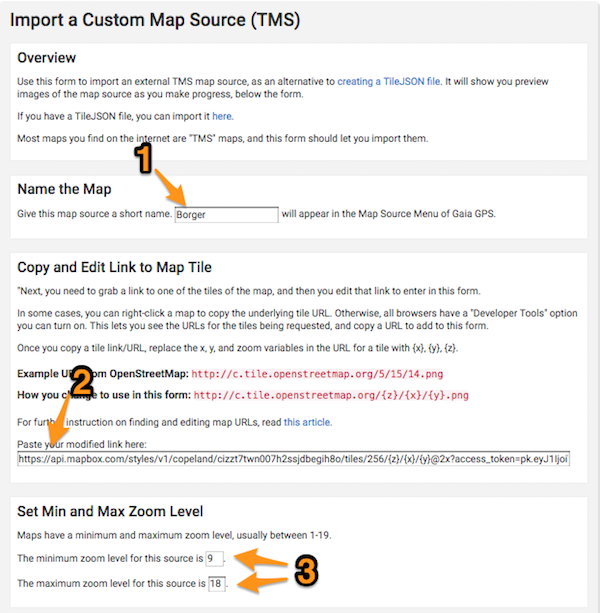 Enter coordinates near the custom map source to preview the import
Add the custom map source to your Gaia GPS account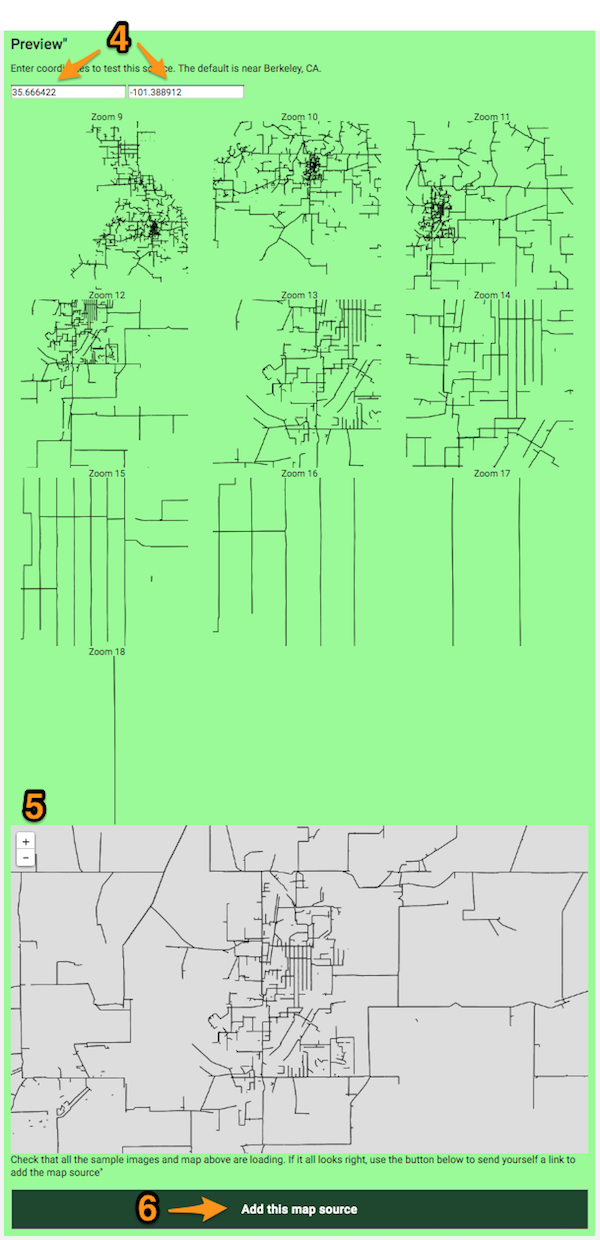 3. Transfer the custom map source to your device by syncing with gaiagps.com
Android: Back-up Your Data to the Web
After syncing, you can load the custom map into the main map through the Custom Imports section of the Layers menu.
---
Note: If you are unable to upload your GPX or KML file directly to Mapbox Studio. Follow these steps to convert your GPX/KML file into a shapefile file using free to download QGIS program.
1. Use QGIS to convert the GPX, KML, or KMZ into a shapefile (.shp)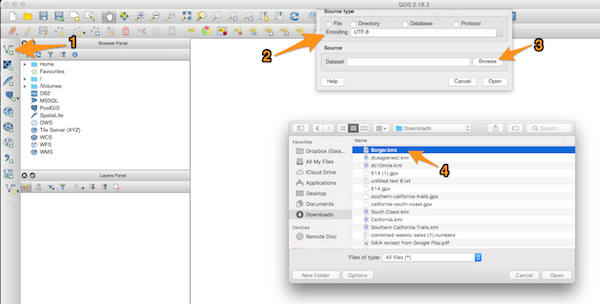 If the file has multiple sections, a pop-up window will appear listing the sections. Select all of the vector layers, then click "OK".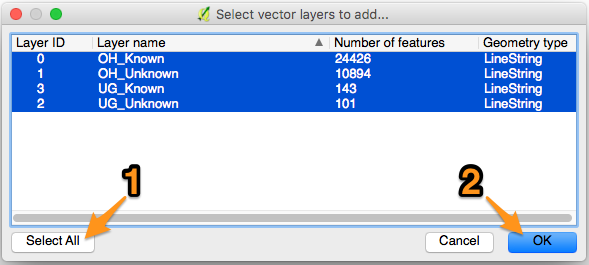 2. Save each layer in QGIS as a shapefile by right clicking on one of the layers and selecting "Save As"
Name the shapefile and check the Extent box for each layer
3. Compress the 5-6 files produced by QGIS (.shp, .qpj, .prj, .dbf, .cpg, & .shx) into a zipped folder.
If the original file produced several layers in QGIS, the files for each layer will need to be compressed into individual .zip files