Gaia GPS includes a wide variety of map sources. This article will show you how to load your favorite map source in the app along with how to find a new favorite.
Note: You need a Premium Membership to view map sources other than Gaia Topo. A Premium Membership allows you to layer maps together to create a custom view. Click here to learn how to layer maps, or learn more about Premium here.
To change the map source:
Tap on the Layers icon.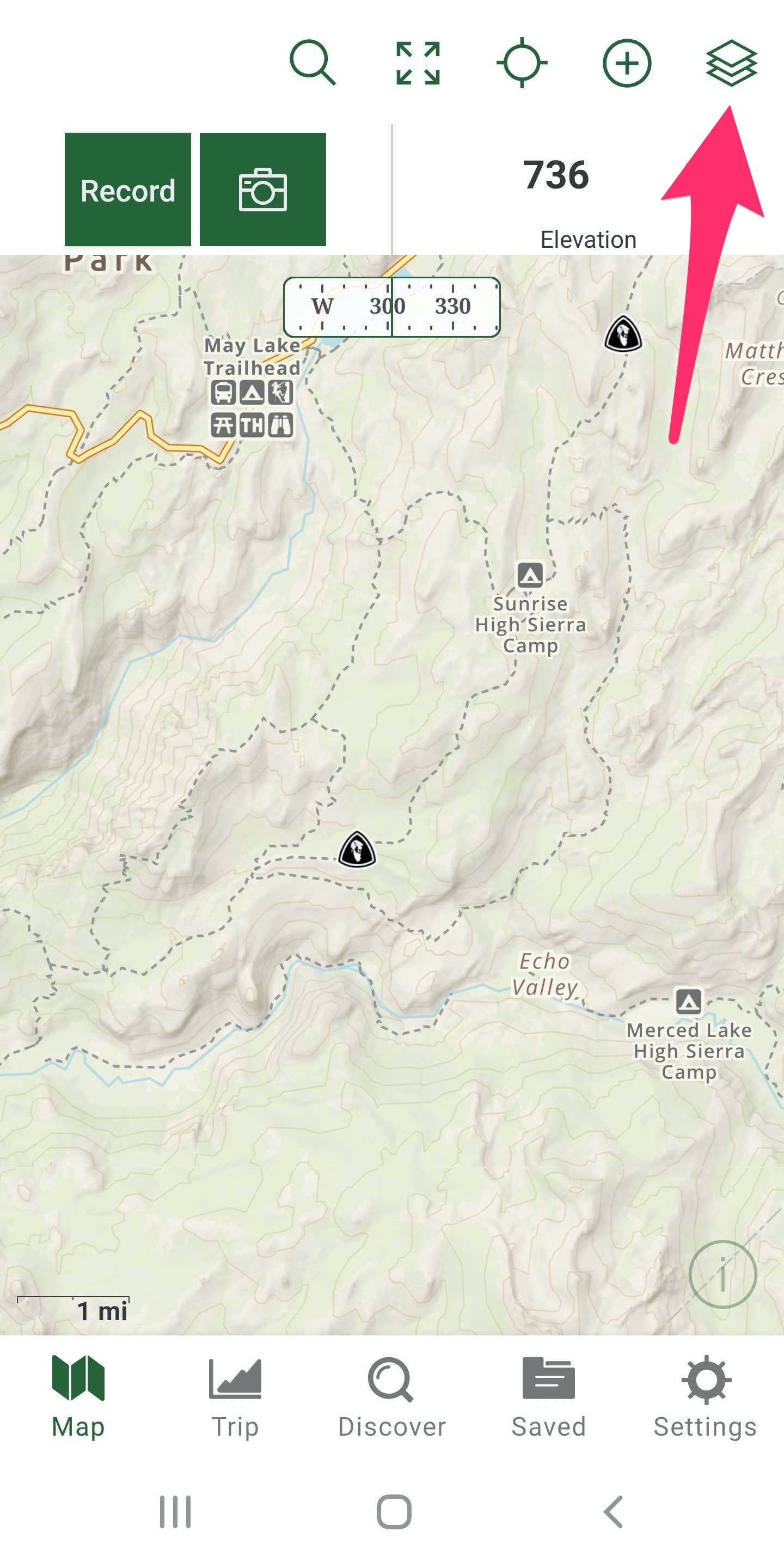 Tap on your preferred map source, then tap the back arrow to return to the main map.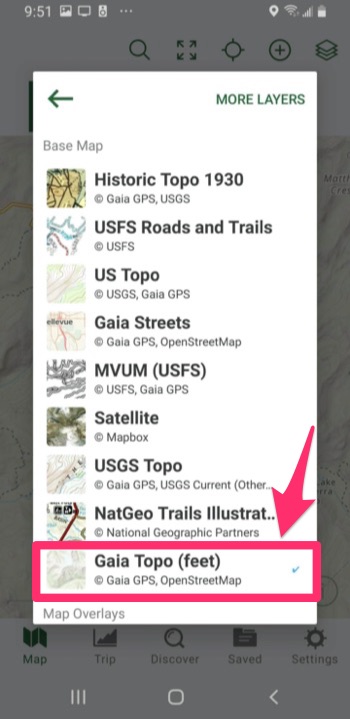 To add additional Map Sources that do not appear on the default list:
Tap More Layers in the top right corner.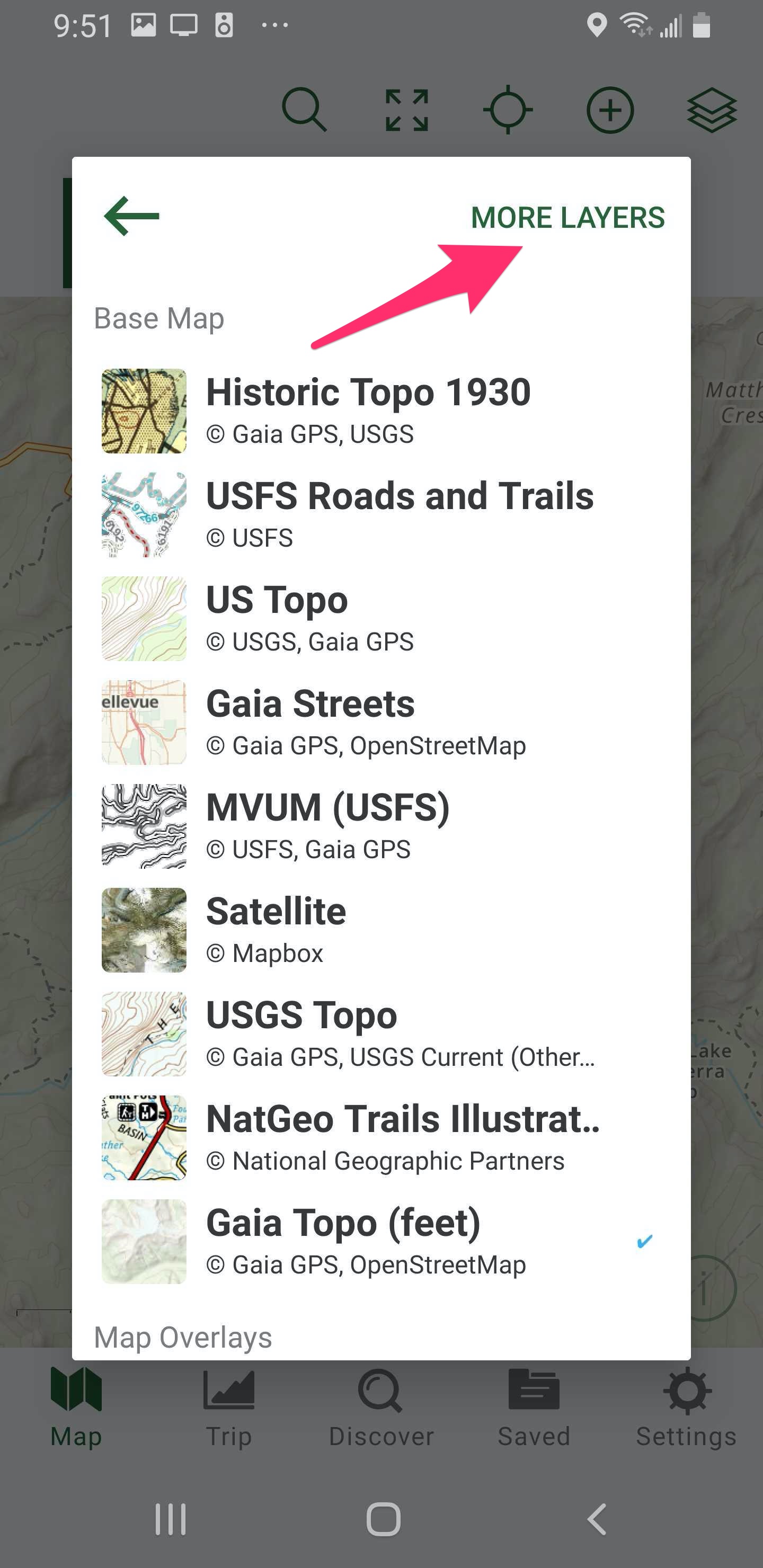 From the map menu, you can locate a map source using the following methods: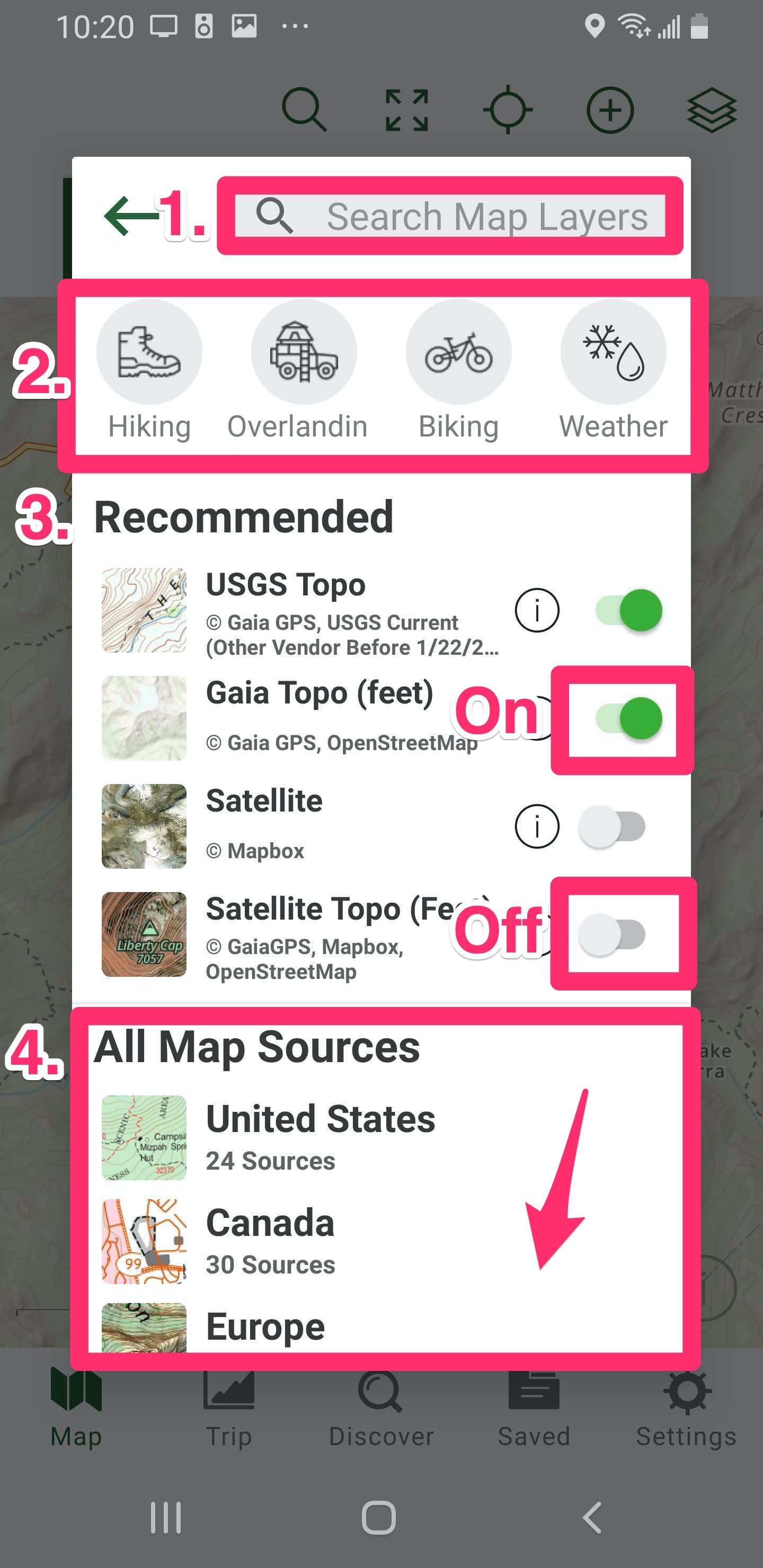 Search
Activity: select an activity to view recommended maps
Recommended: toggle on or off recommended maps
All Map Sources
To search for map sources:
1. Type the name of the mao that you are looking for
To view the entire catalog of map sources:
1. Scroll down and tap a category in the All Map sources list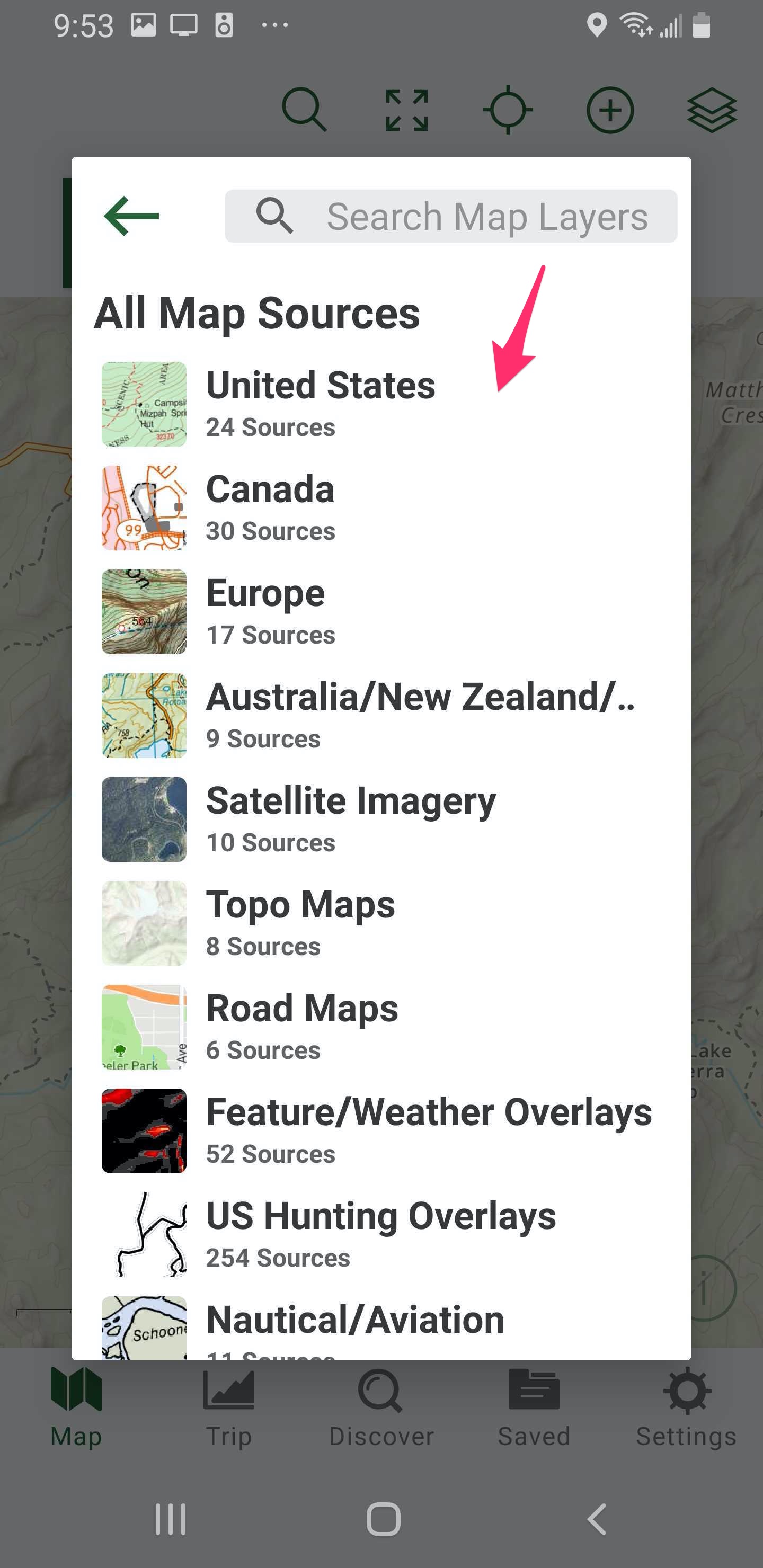 2. Add map sources by toggling the switch to the right of each map source to "on". To remove a map source, toggle the switch back to "off".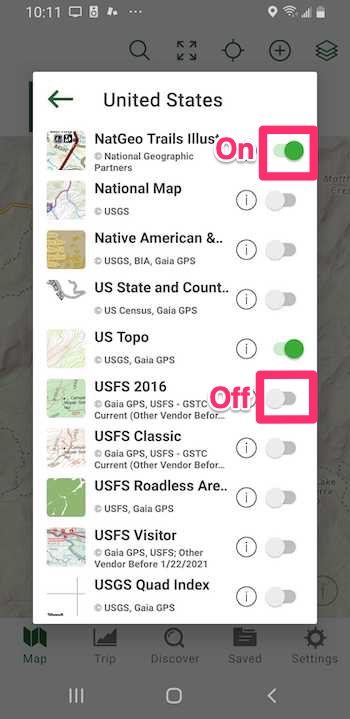 To remove added maps from the layers list: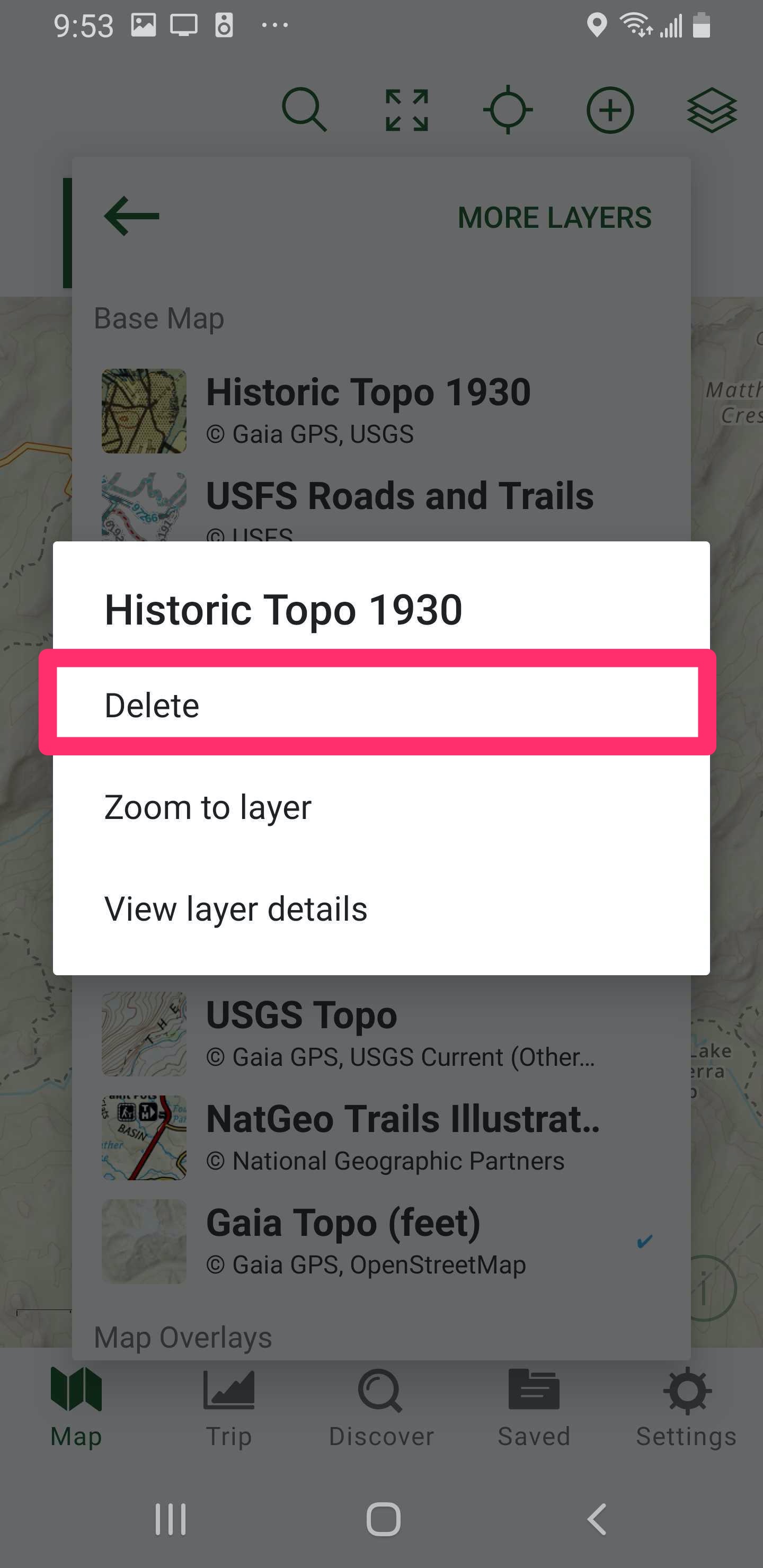 This option is very helpful if you want to remove a lot of maps from your list quickly.