This article will show you how to search for hikes, parks, trails, and places (places of interest or POIs) in the Gaia GPS app.
Search Using the Discover tab
1. Tap the Discover tab to find hikes and other items like parks, trails, and places. The page will automatically show popular hikes near your current location.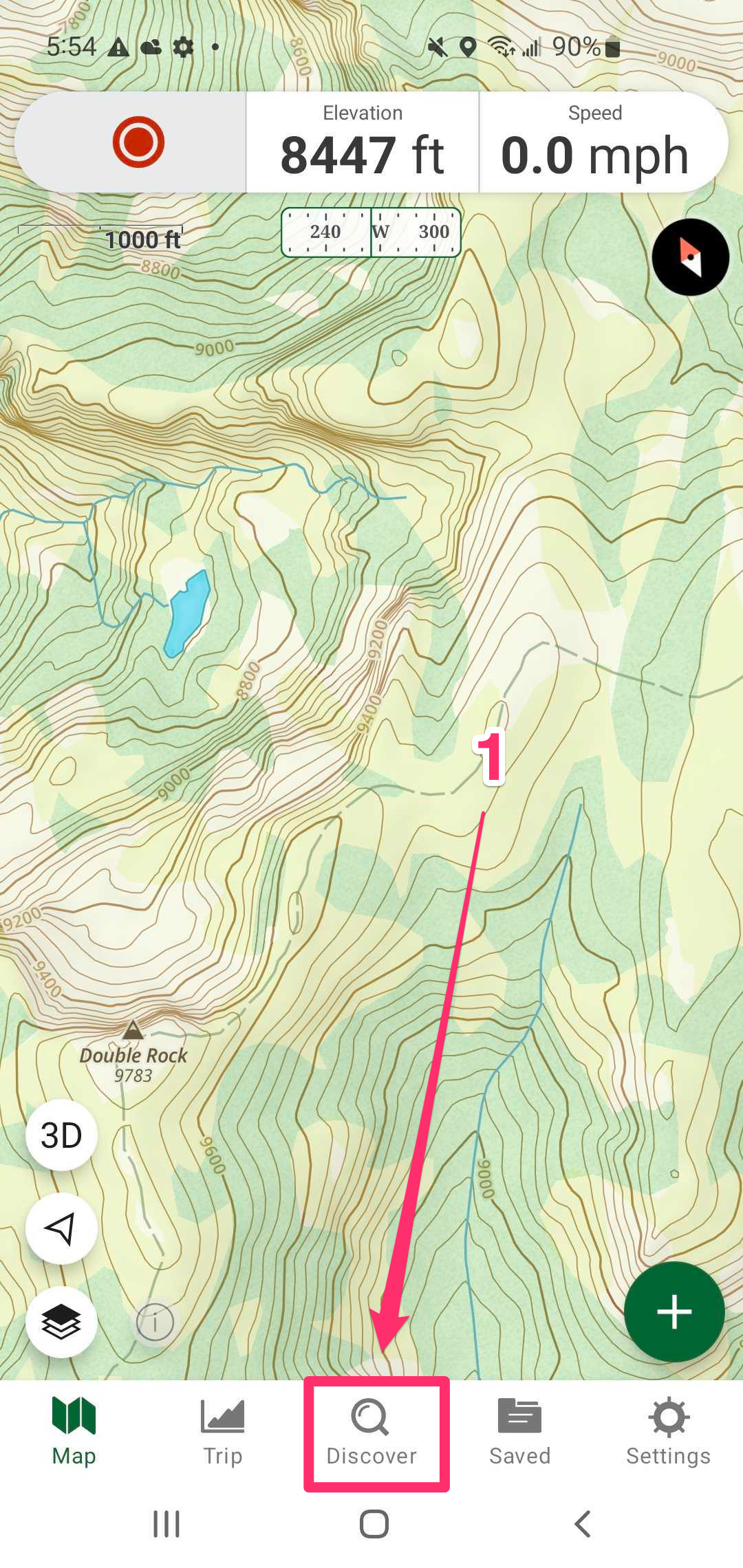 2. Tap the filter button to narrow results by length, activity, elevation gain, or difficulty.
3. Tap the Search Bar to search by name.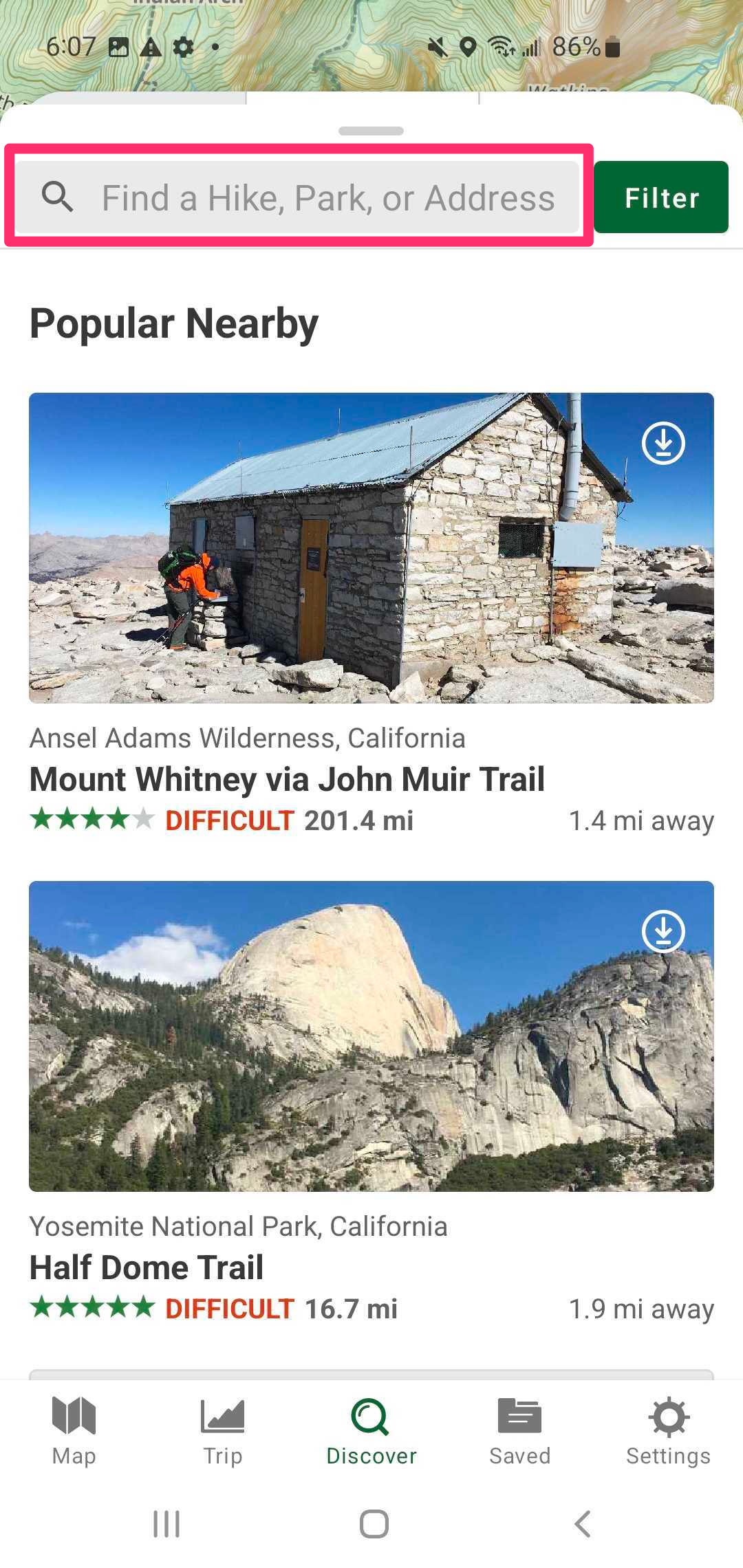 4. A list populates, and you can tap an item to view it on the map and see a details page for that item. Icons to the left indicate whether it is a park, trail, peak, etc.
5. From the details page, swipe up for more information. To save a hike for offline use, tap Save Offline.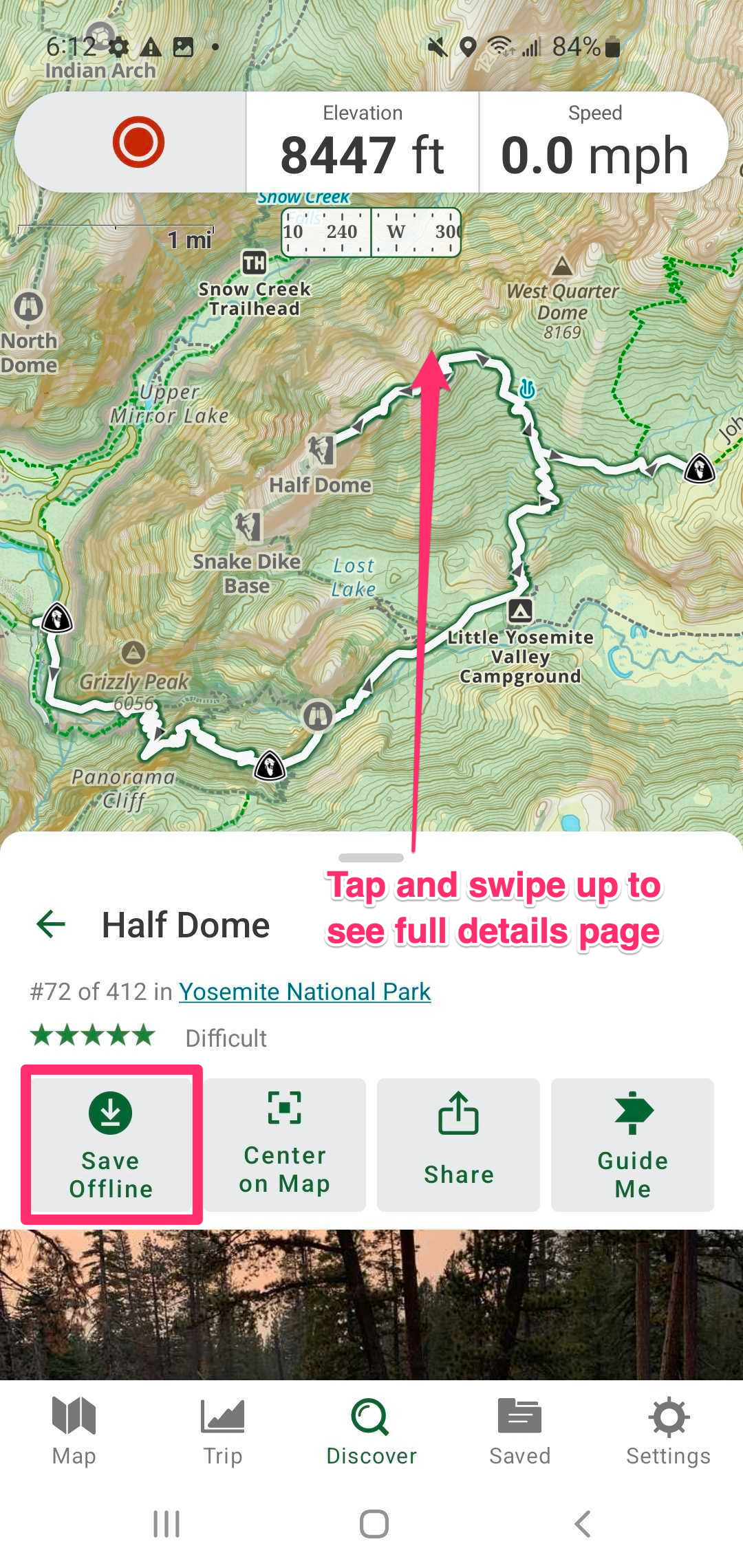 "Hikes" versus "Trails"
A "Trail" is a dashed line on the map that represents a footpath or road.
A "Hike" is a specific known route that people frequently travel along as an activity. A hike might be one single trail, or it might be a combination of several different trails. When you tap to show a hike on the map, it will show as a white line. The name of a hike may include the word "trail."