You can share your tracks, routes, waypoints, areas and folders via direct link, Facebook, or Twitter. You can also embed code into your website to show the map and stats.
Note: Folders can also be shared with others via email. People you share with will be able to view new tracks/routes/waypoints that you add and add their own data to the folder as well. Learn more about Shared Folders here.
Share a link to an individual item
1. Log into your account gaiagps.com and click Saved Items sidebar to open your list of Tracks, Routes, Waypoints, and Areas.
2. Click on an item in the sidebar or click on the item on the map.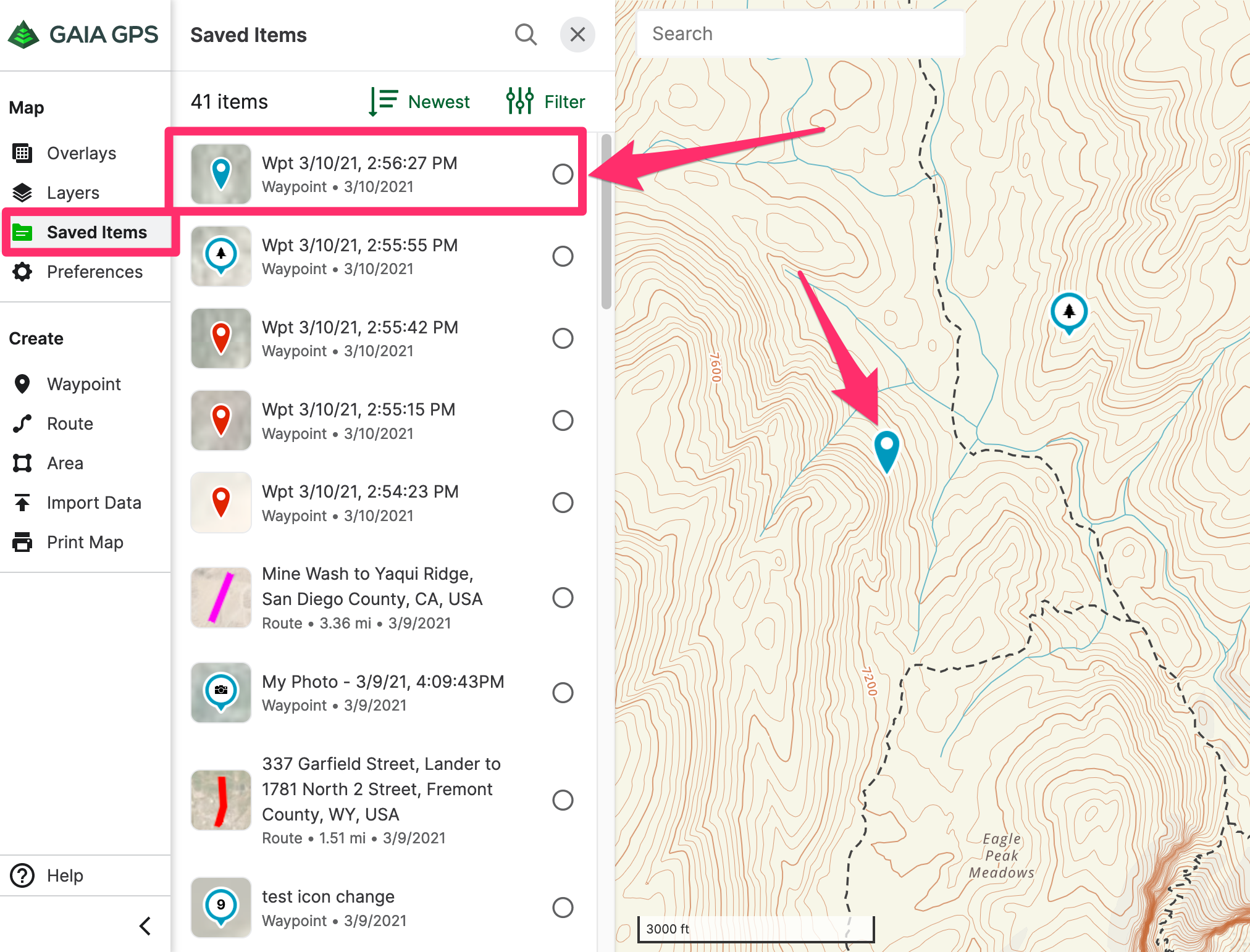 3. This brings up a sidebar with details about the item. Click "Share" and a URL will be automatically copied to the clipboard. You can then paste the URL into an email, text, etc.
Note: if you share the URL of a private track, it will only be visible to individuals who have access to the link. To learn about making data public, you can read more here: Make your Tracks, Routes, Waypoints, and Folders Public/Private from gaiagps.com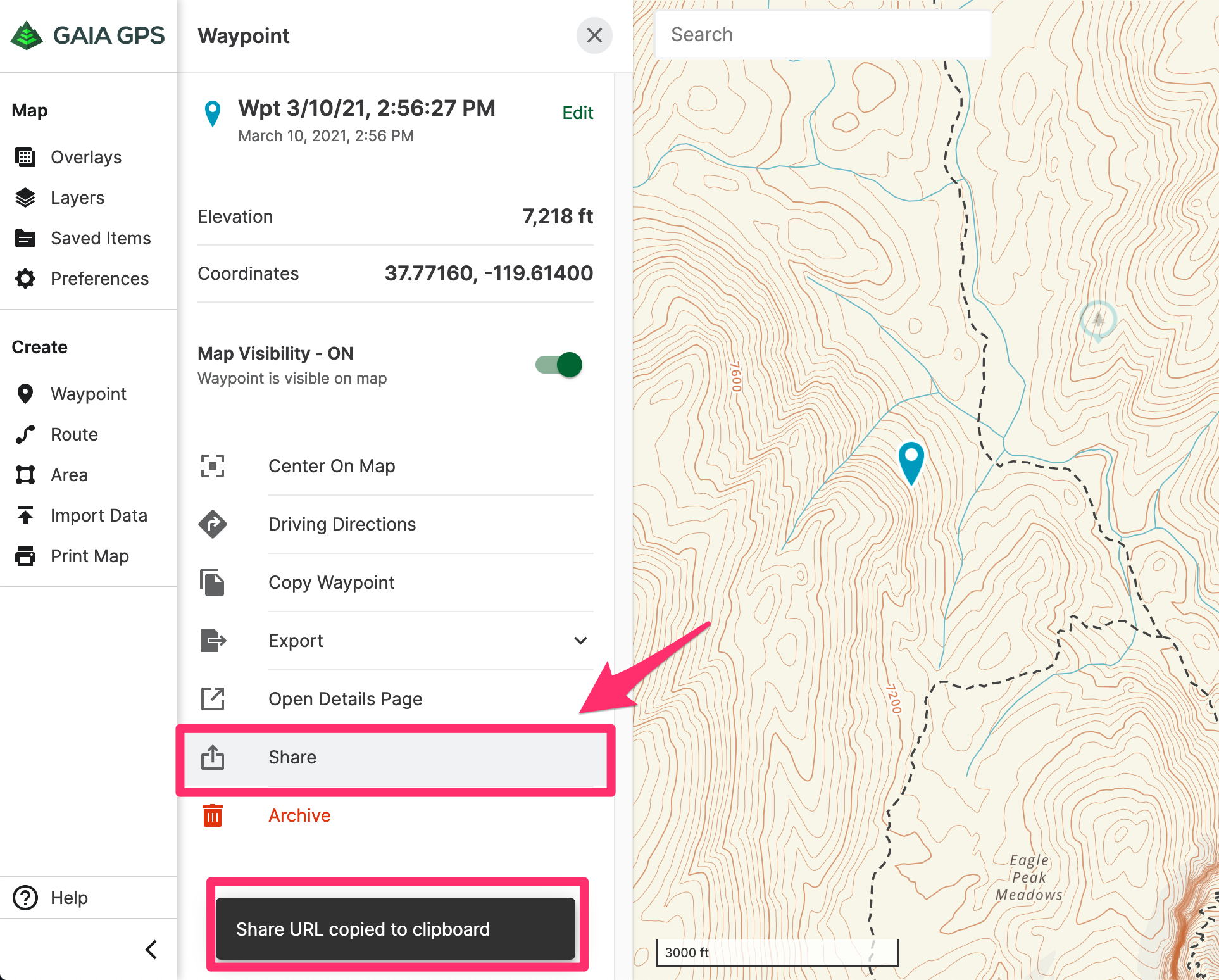 Share via Facebook, Twitter, or with Embed Code
To share via Facebook or Twitter, or to embed code, click the "Open Details Page" in the item sidebar.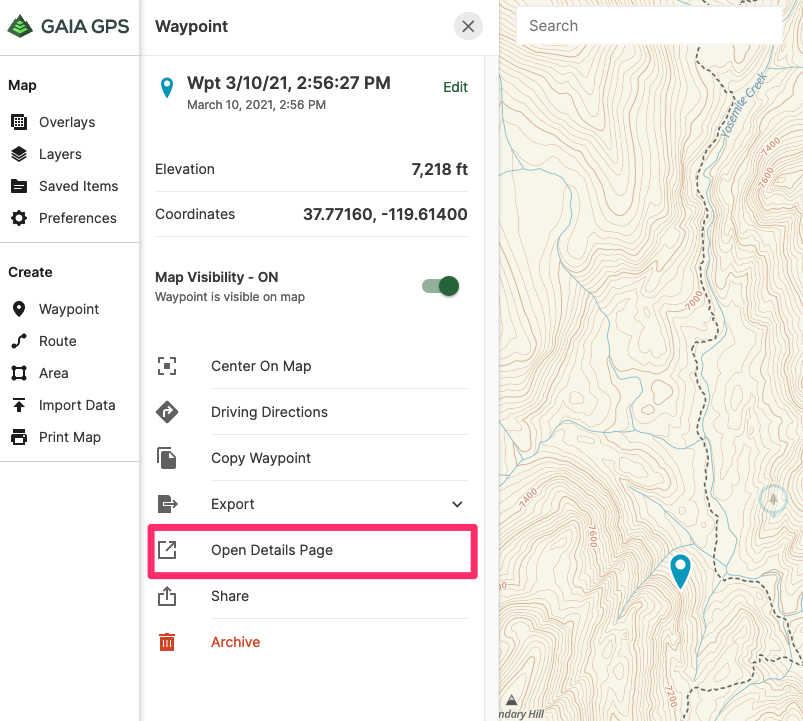 In the "Share This" section in the upper right, you can choose from 4 ways to share data:
Share on Facebook
Share on Twitter
Create a URL. This is the same as Step 3 above.
Embed your data onto your website to show the map and stats.

Share all of your recent public tracks & stats
You can share a link to all of your recently recorded public tracks by following these steps:
Log in to your gaiagps.com account. Click the drop-down menu next to your name and select My Profile.
Then, click one of the Share Profile buttons.