Use a Shared Folder to plan for your next group backpacking trip or share important data with your organization. Groups or organizations ranging from two to 100+ Gaia GPS users can receive real-time updates to the shared folders with an internet connection.
Steps
1. Open the folder you want to share on gaiagps.com
2. In the "Share This Folder" section on your folder's data summary page, enter the email addresses for who you want to share the folder with
Use "," to separate multiple emails
3. Add a custom message to be sent along with the Shared Folder invite
4. The "Write Access" option will allow the people you share with to add and delete data from the Shared Folder
5. Select the "Share Folder" icon to send the Shared Folder invites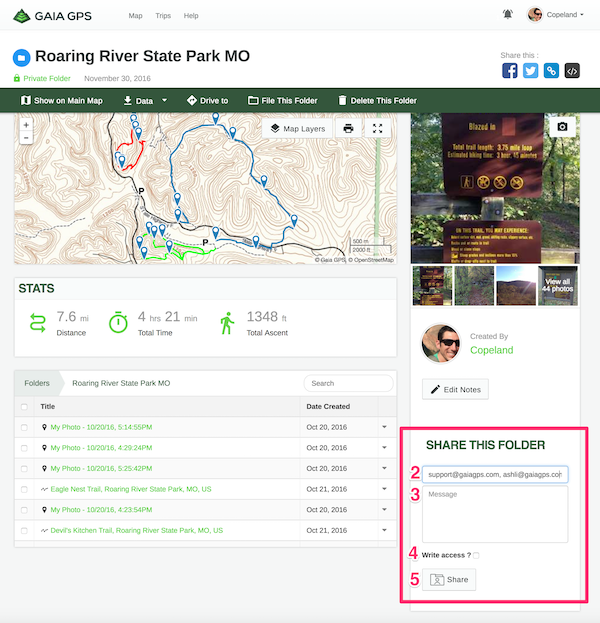 Leave a Shared Folder
Open your saved folder list on gaiagps.com: https://www.gaiagps.com/datasummary/folders/
Open the folder you want to leave
Select "Leave this Folder"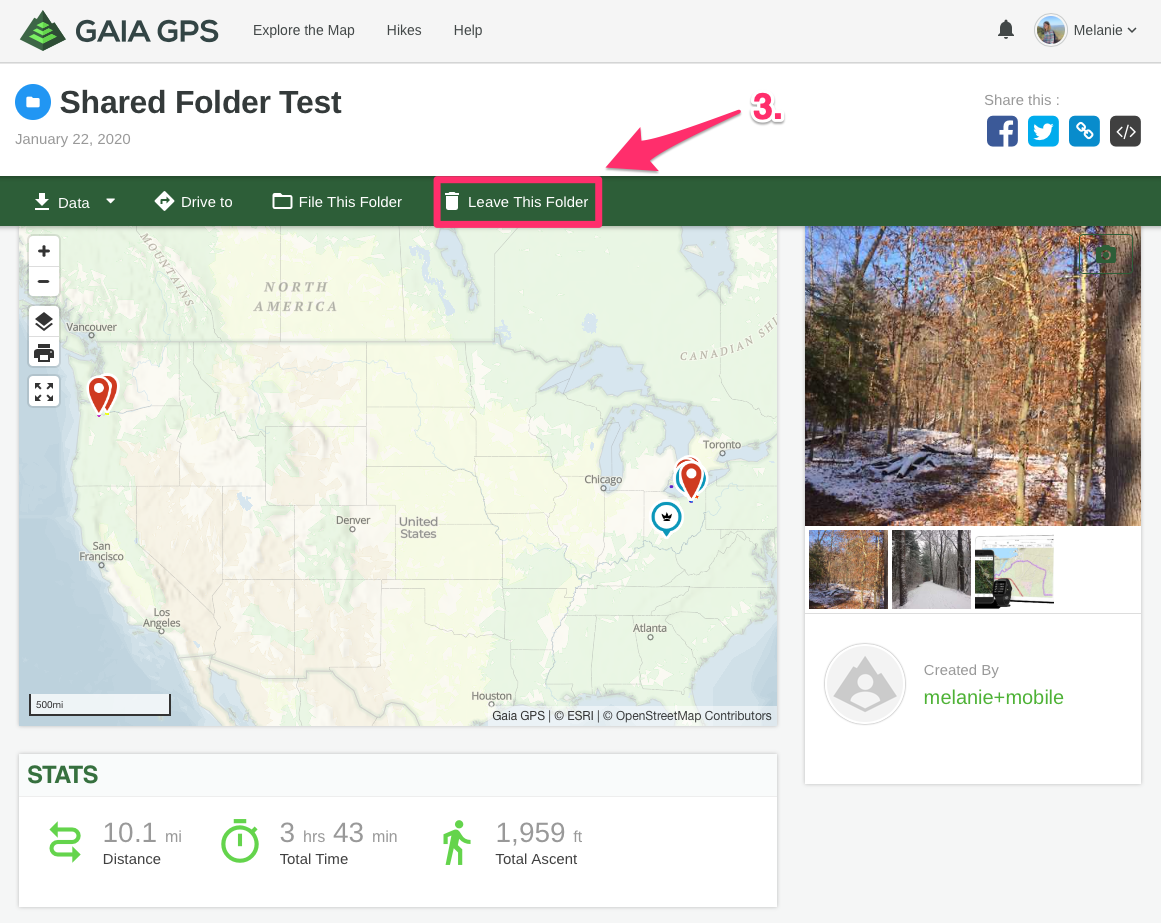 4. Select the "Leave" button to confirm.