To view tracks on your mobile device, follow these steps to sync your account: iOS/Android
After logging into your account, from the main map, click the Folder icon to open up the Saved Item sidebar. Click on a track to open the Track sidebar.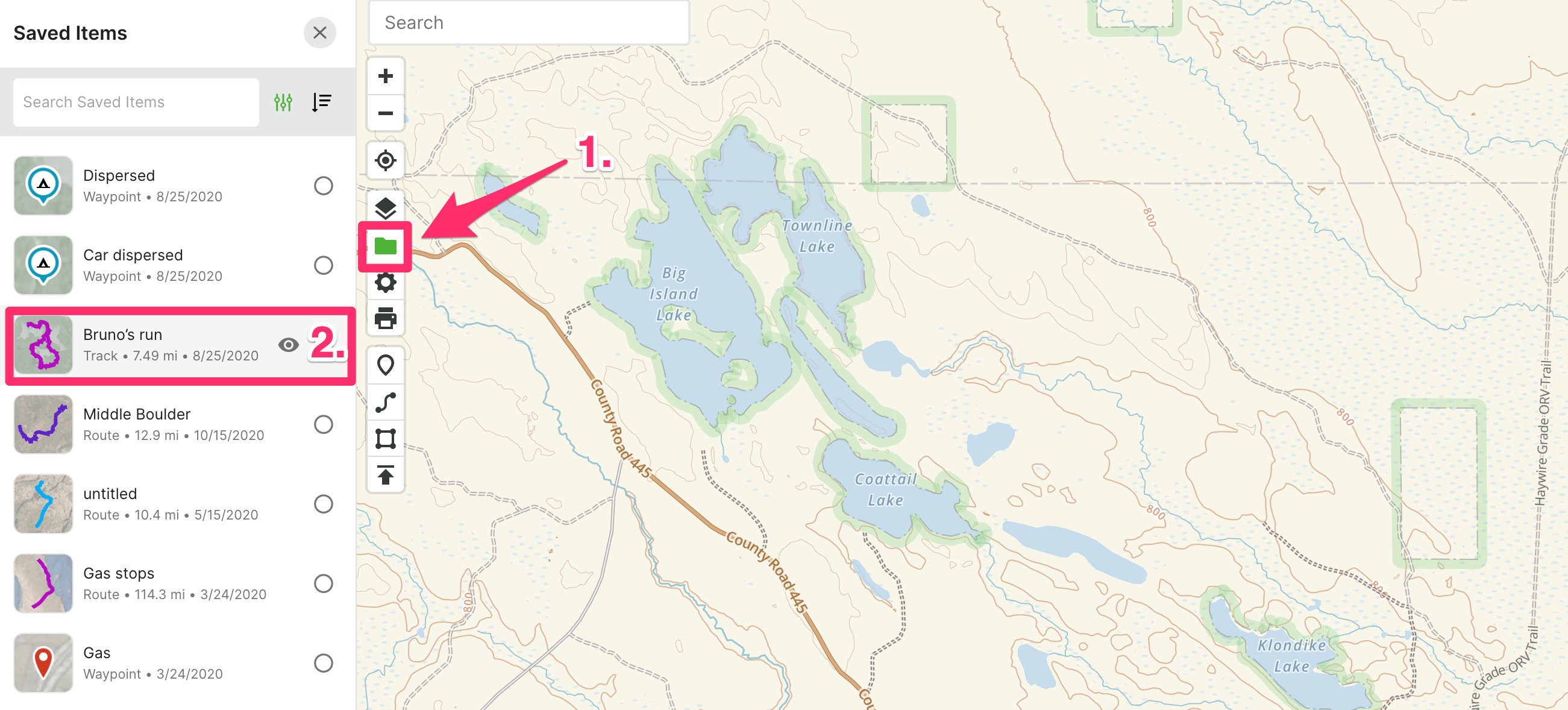 The time, speed, distance, and elevation profile of a track will display: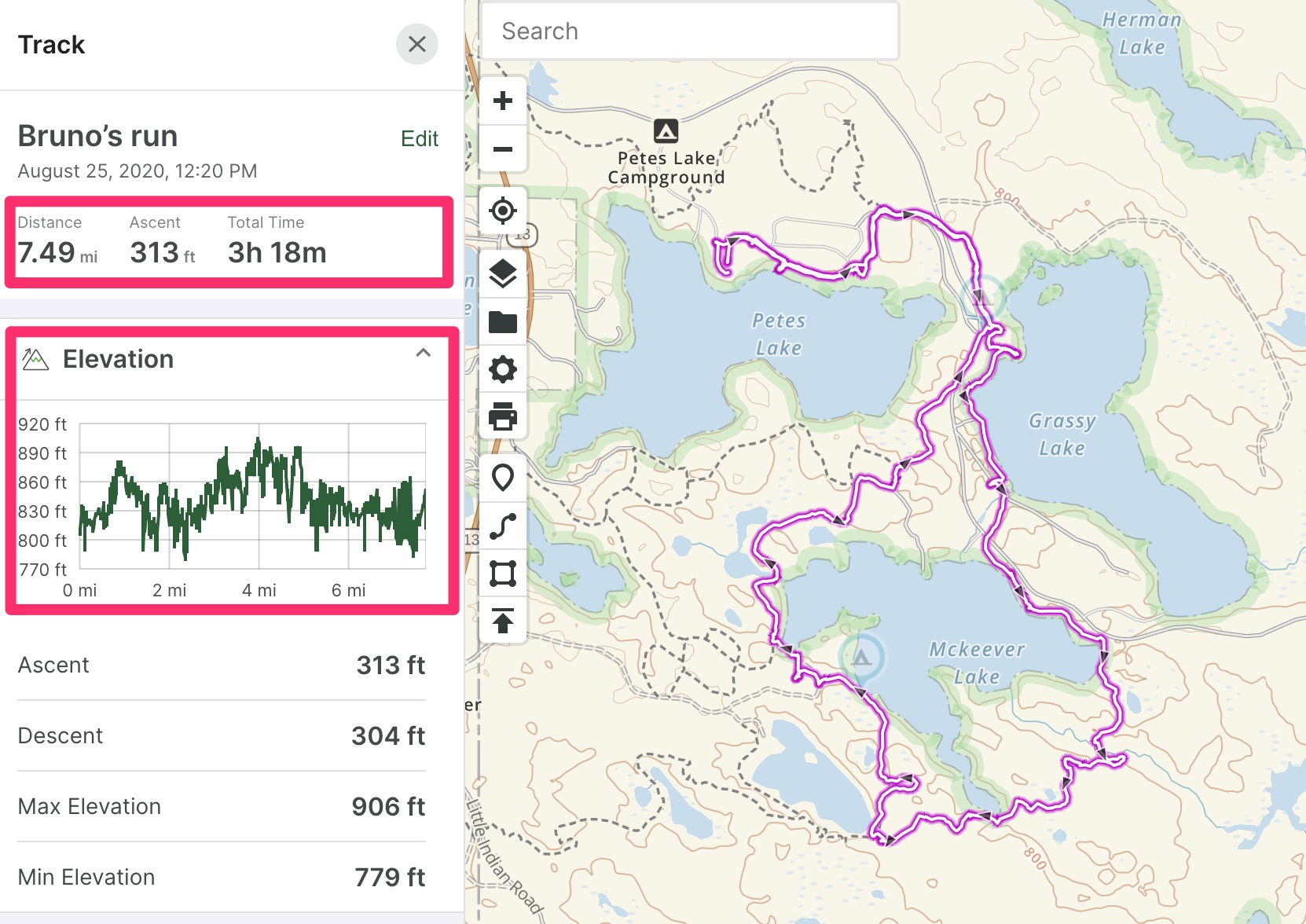 To edit the track, click Edit.
From here you can:
Edit the name and color of your saved track
Add notes to your saved track
Make your track public
Hide your saved track on the main map
Click Save to save any changes. Or cancel to discard your changes.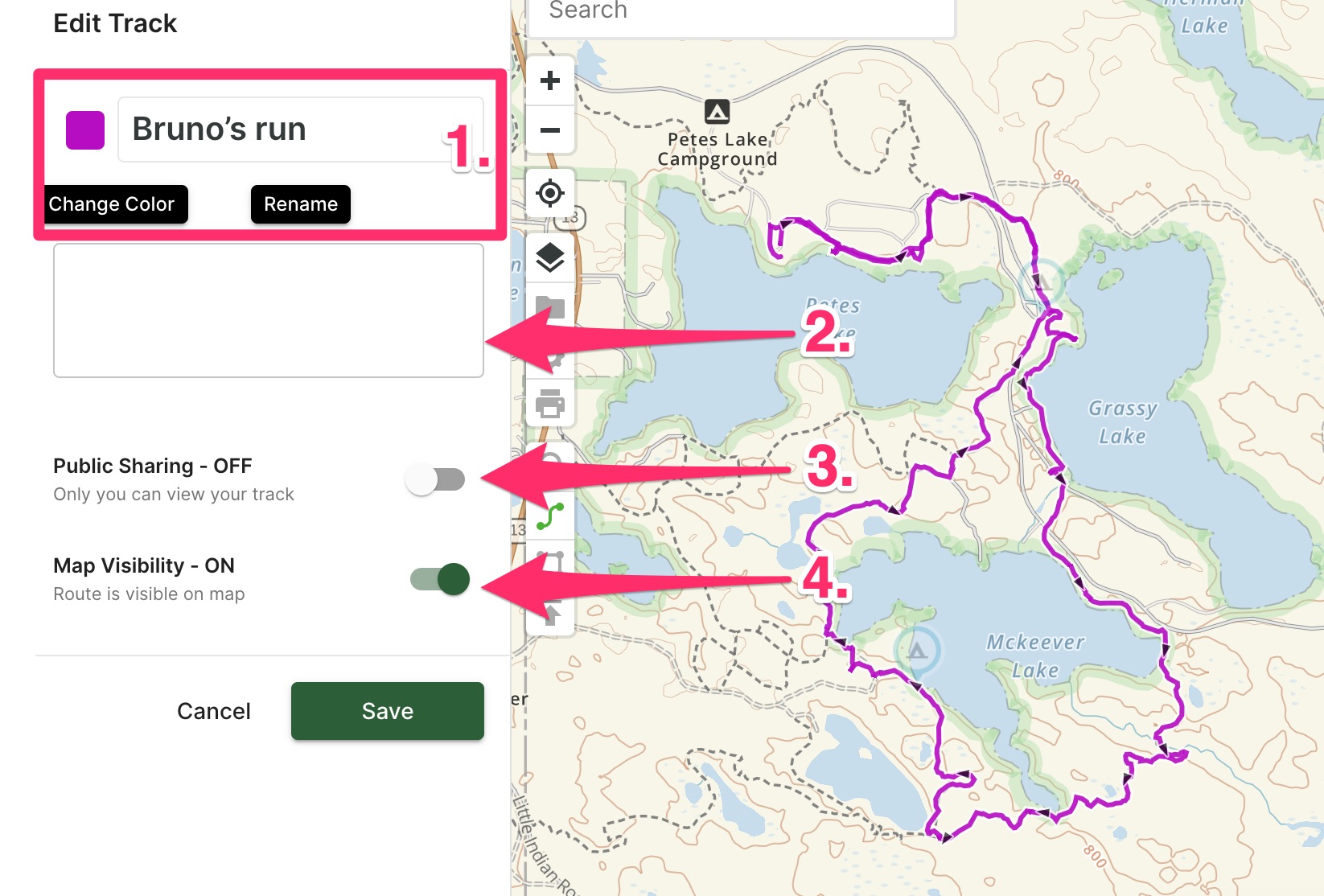 You can also perform these actions:
Toggle on or off the visibility of the track on the main map
Center on Map
Driving Directions
Open a track's details page
Share a link to a track
Archive