To access your Profile, log in to your gaiagps.com account, click the drop-down menu in the top right, and select My Profile: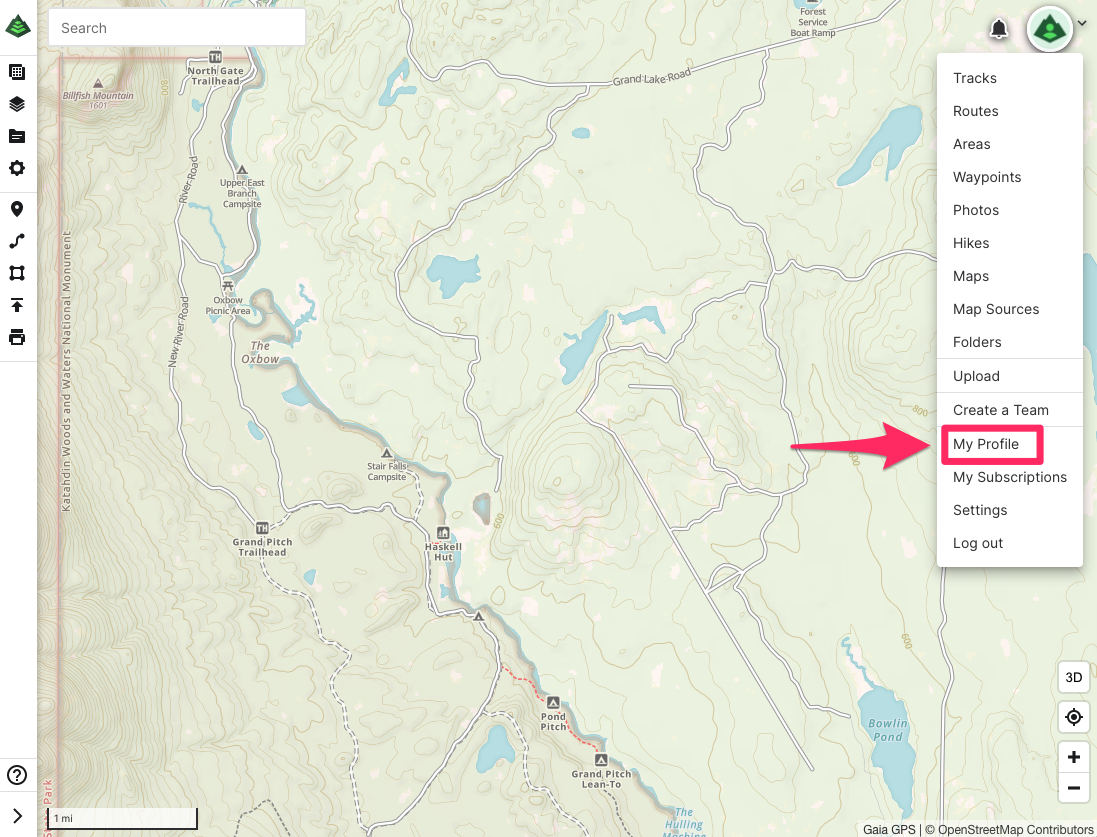 You can make changes to your profile display and what is public/private on the website. There are 2 profiles available that can be visible to others.
Public Profile: Your public profile is linked around the website and app when you post publicly or make your tracks/routes public. For example, if you make your track public and it appears on the Public Tracks overlay, another user can click on your name and view your public profile.
Shareable Profile: Your Shareable Profile is only visible to those who have a direct link to it. You can create a link to your shareable profile on the profile page by clicking one of the share options on the 'Stats' or 'Recent Activity' tab.

You are able to change what is visible on each profile. Some information will remain public including your username, bio, and profile picture.
By default, each profile view contains:
Public Profile: Only your public tracks on the Recent Activity tab.
Shareable Profile: Your public tracks on the Recent Activity tab and your stats on the Stats tab.
Profile: Show My Stats Settings
To control if the stats tab is displayed on your public or shareable profile:
In the profile section, you can select:

To Friends On My Shared Profile. This is the default setting. Your stats tab will only be visible to others that have your Shareable Profile link.
To Everyone On My Public and Shared Profile. The stats tab will be visible on both your public and sharable profile.
To Only Me - Hide on Both Profiles. The stats tab will be hidden on your public and shareable profile.

To change what content is on your Recent Activity tab:
When you are viewing your profile page, all tabs will be visible and both public and private tracks will be visible on the Recent Activity tab.