After an offline map has been downloaded to your device, you will need to load the offline map into the main map of the Gaia GPS app. Once the offline map has been loaded into the main map, you will be able to pan and zoom smoothly with your device in Airplane Mode.
Loading an Offline Map into the Main Map
1. Tap the Saved icon in the bottom control bar
2. Navigate to the offline map for your current adventure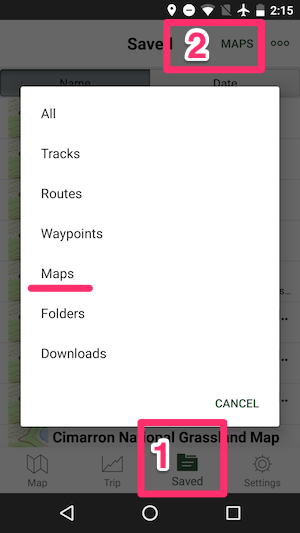 3. Tap on an offline map to open the details page 
4. Select "Show on Main Map"