You can check the progress of your offline map download through the Saved menu to verify that the downloads were successful.
1. Open the Saved menu
2. Open the filter options for the Saved menu
3. Select "Downloads"
NOTE: When downloading large offline maps or multiple offline maps, please leave Gaia GPS open until the downloads are complete.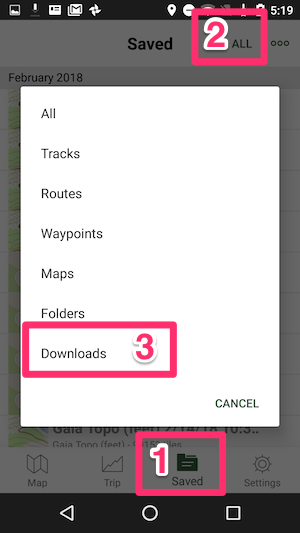 4. The active downloads will have a spinning wheel and the yellow bar designates the progress of the download.