This article will show you how to add photos to your tracks, routes, and waypoints on gaiagps.com. It will also show you how to set a cover photo or delete a photo on the website.
Add a photo
If your data is not yet on the website, start by syncing your mobile device.
Navigate to your saved track, route, or waypoint
Click Open Details Page
Click the Add Photos button
Note: If the photos do not contain location or time data, they will be added to the start of your track. Photos must be a .jpeg or .png and 20mb or smaller.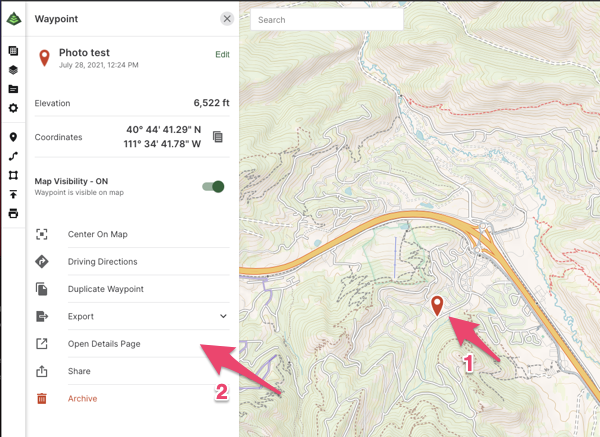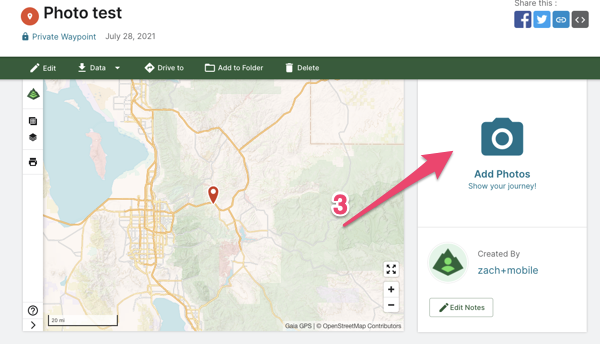 Delete a photo or set a cover photo
3. Click on the photo icon in the upper right corner of the photo to "Upload/Edit Photos."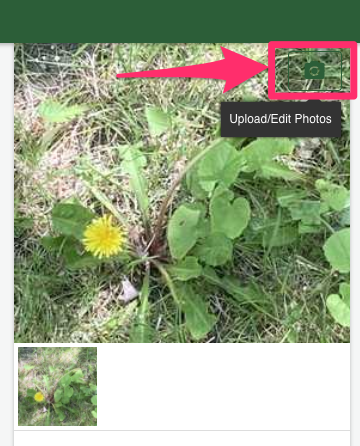 4. In the pop-up menu, click on the pencil icon in the upper right corner of the thumbnail. You will then see options to "Set as Cover Photo" or "Delete."