Canceling your subscription stops it from auto-renewing. You will still have access to your membership through the remainder of the payment period. 
Click or view below to learn about canceling or managing your subscription:
Updating your gaiagps.com Subscription
If you purchased your subscription on gaiagps.com, you can cancel it or update your payment information at https://www.gaiagps.com/user/subscriptions/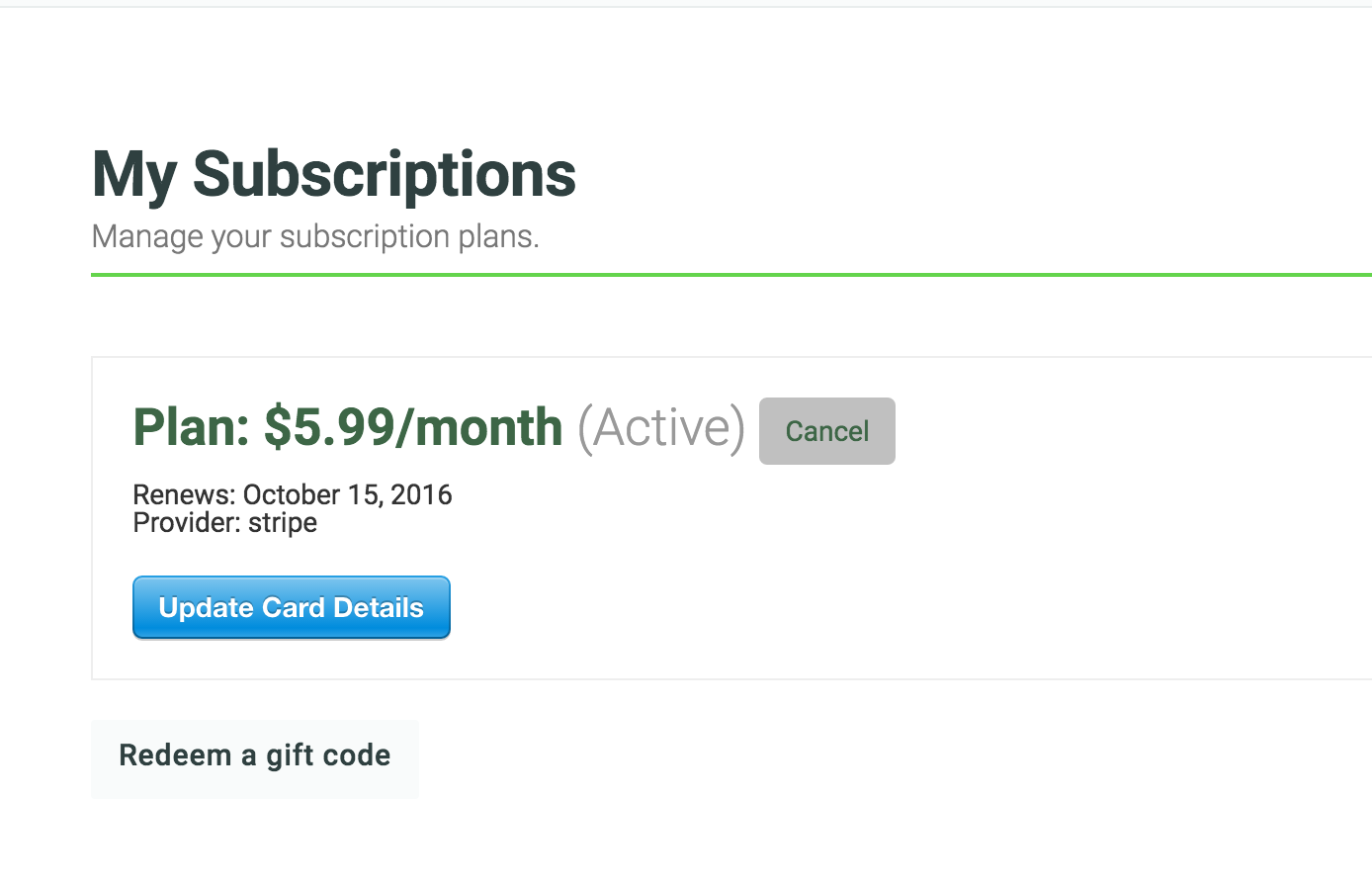 Note:
A free trial subscription will not automatically renew, and you will not be charged.