When Gaia GPS users publish tracks, you can add them to your own account.
Find Public Tracks on the Map:

From your Layers menu, make sure you have Public Tracks toggled on and search for your destination.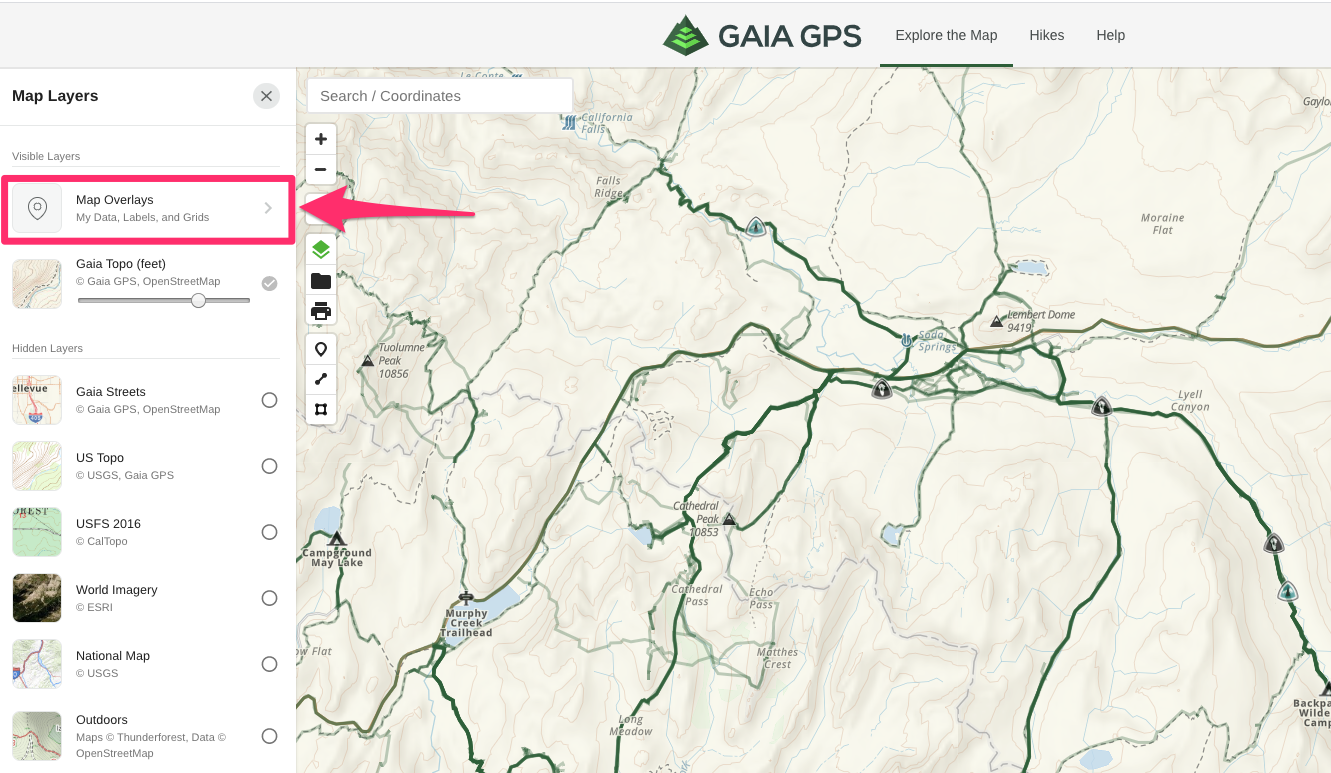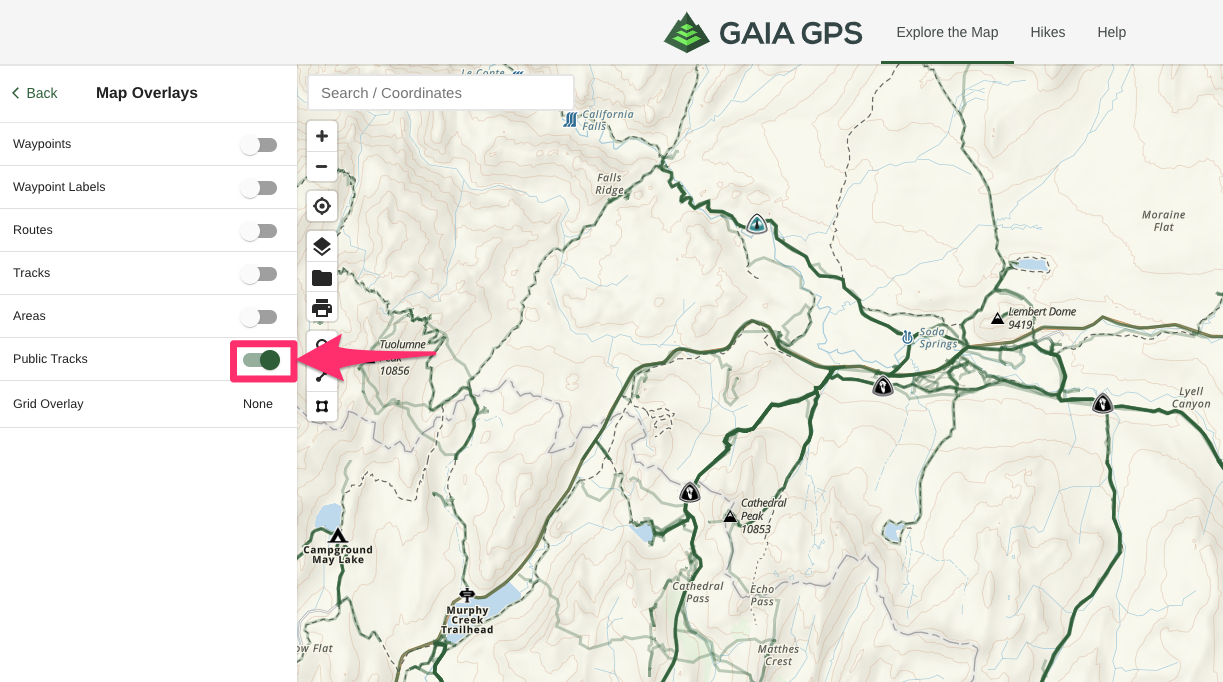 Hover over a track to highlight an individual track.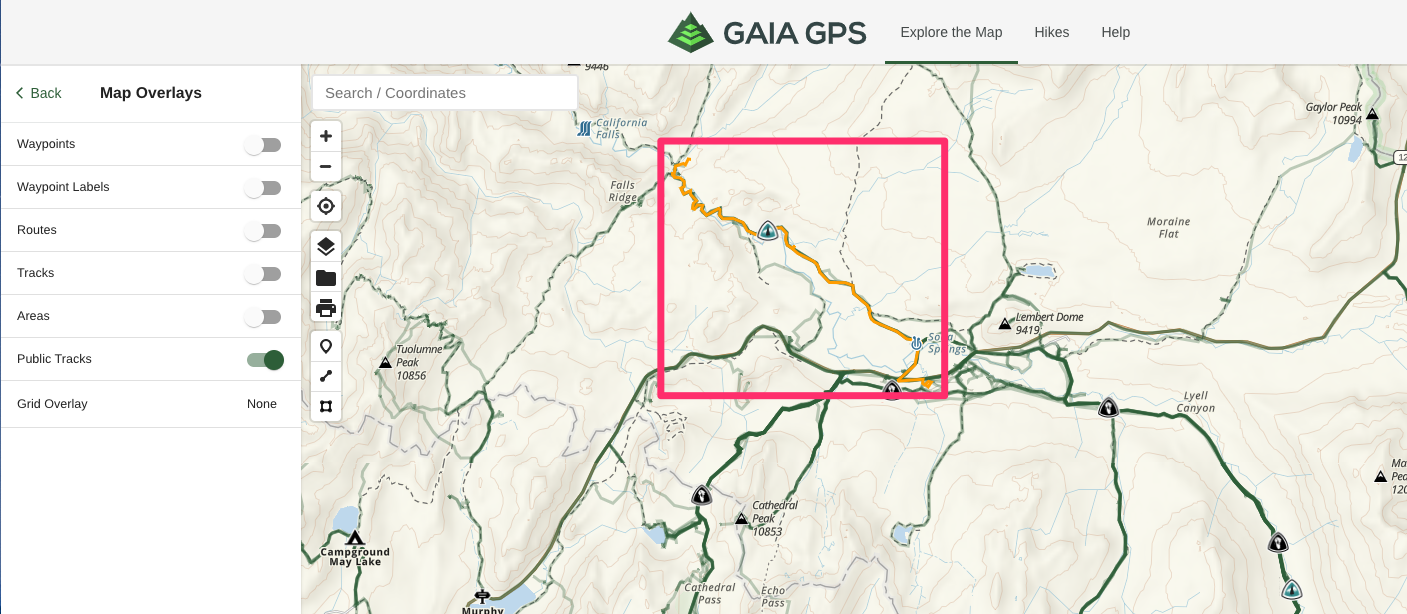 Once you've found a user-added track you'd like to save, click on it to reveal the name.
Adding the Tracks to Your Account
After finding a track you want to add, click on it to go to its details page.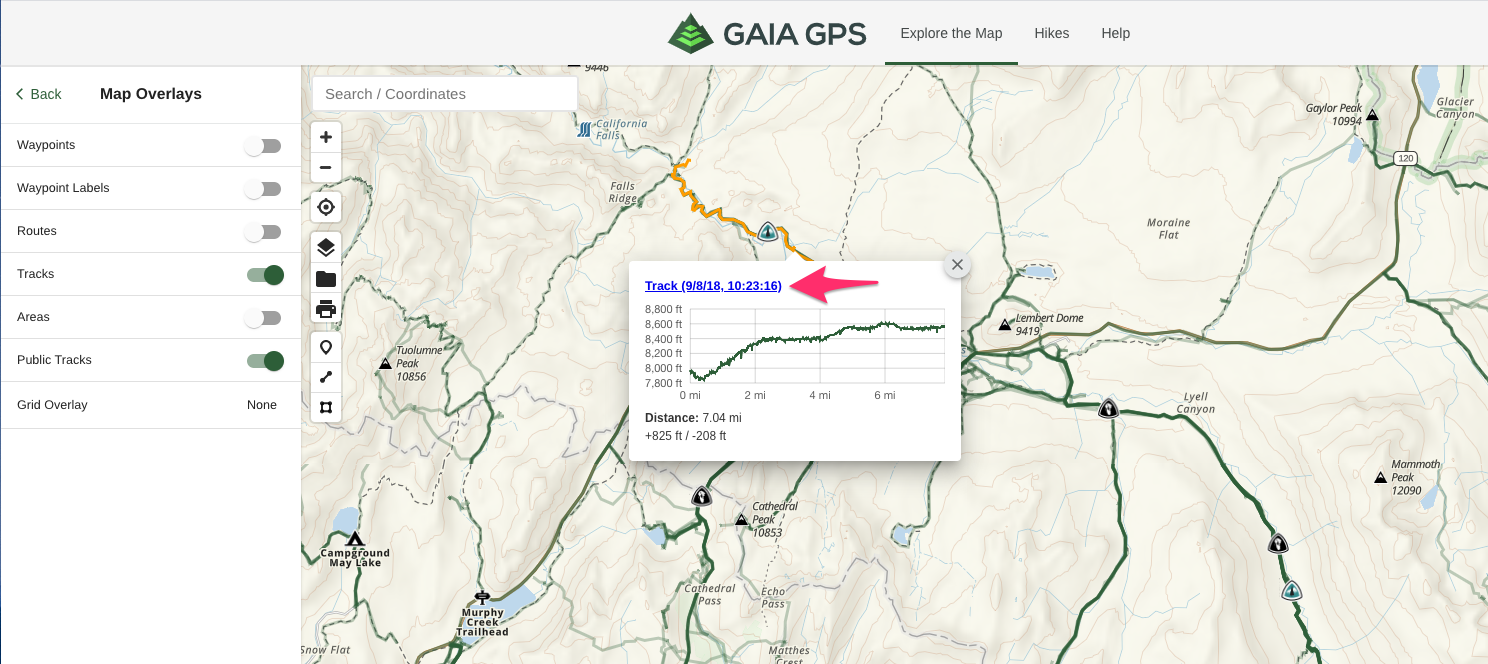 Finally, select "Add to My Tracks" from below the Title of the track to add it to your account.
If you are logged into your account from the Gaia GPS app, the trail will automatically download.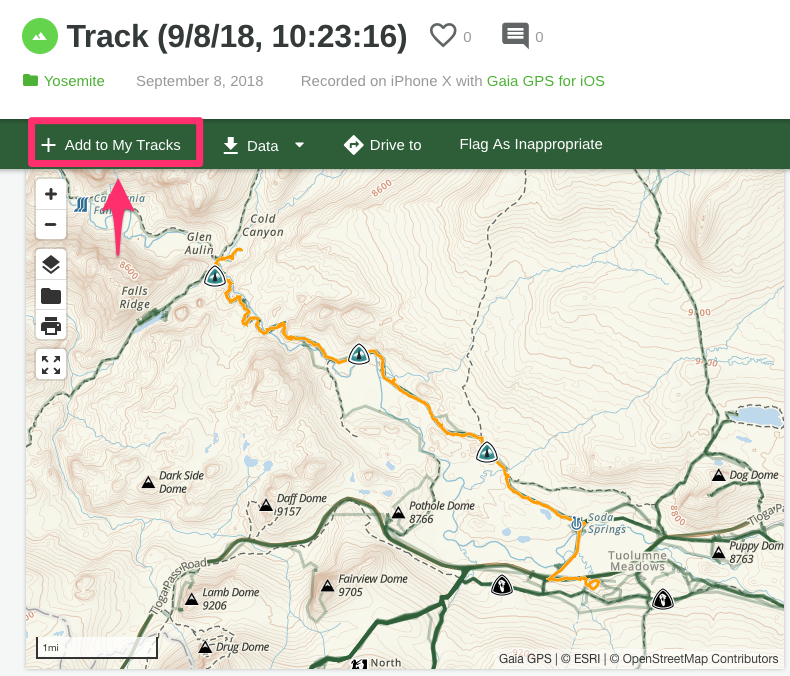 Please note: user photos will not be saved to your account, but the waypoint data from those photos will.
We also recommend exploring for hikes using the Hike Search feature.