Your Gaia GPS data - including tracks, routes, areas, and waypoints - can be exported in multiple formats for sharing or use in other apps.
Here's how to download a GPX, KML, or GeoJSON file:
1. From gaiagps.com, click the dropdown menu in the upper-right corner of the page to find the track, route, waypoint or folder you'd like to export
2. Select the item you want to export
3. Click on the "Data" tab
4. Select the file format you'd like to export the data in (GPX, KML or GeoJSON)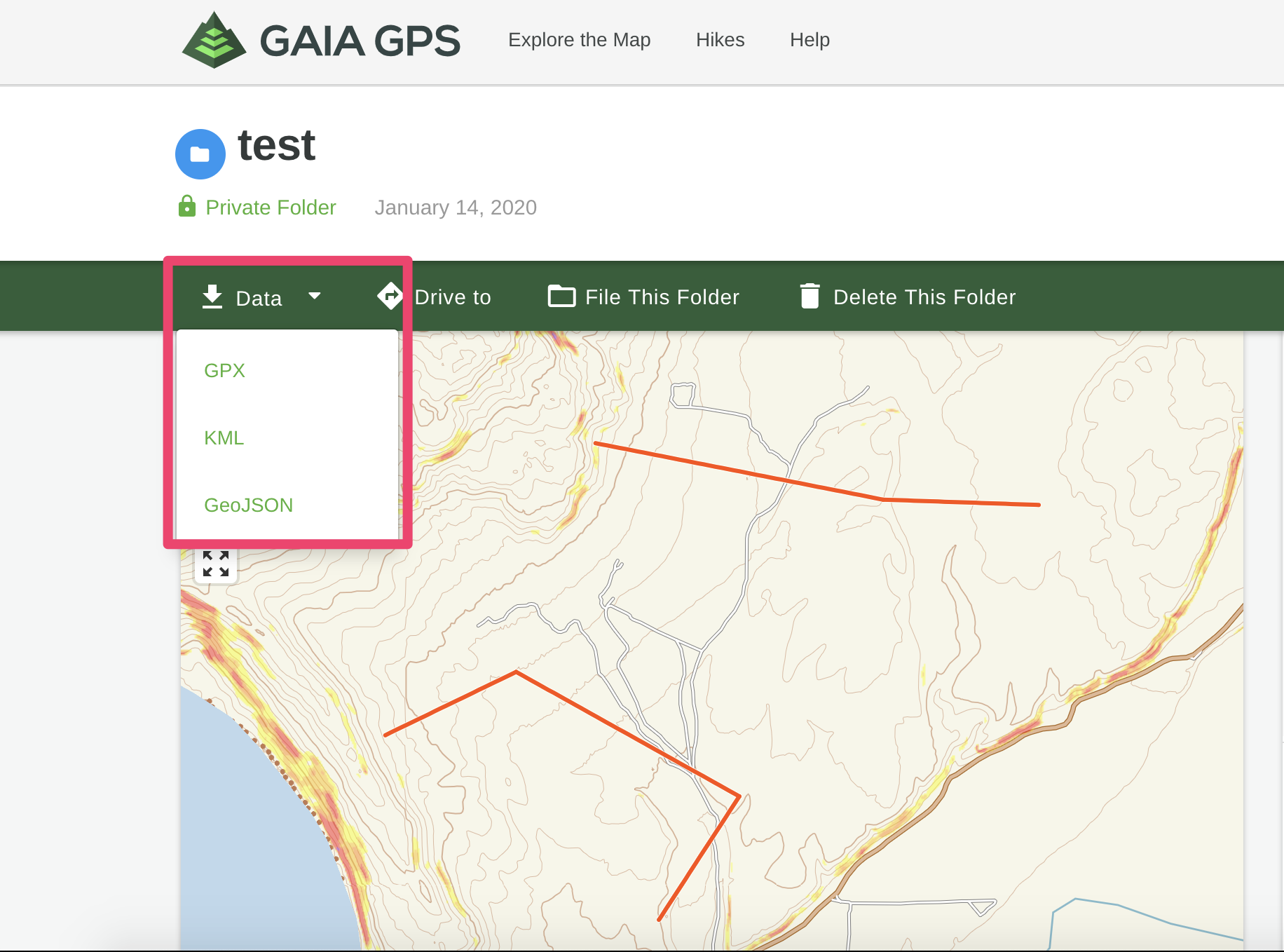 5. The file will automatically download through your browser
6. You can upload the file into another program, or share it by attaching to an email.

Export multiple waypoints (batch export)
To export multiple waypoints all at once, file your waypoints into a folder.
Then export that folder as a GPX or KML in the same way you would in the steps above.
NOTE: Bulk export of photos isn't supported on the web. It is supported in the iOS App.
Otherwise, you can do so one at a time by following these steps.
Upload to OpenStreetMap
You can also use your Gaia GPS tracks to edit the OpenStreetMap.