Preview maps you can use in Gaia GPS in the Map Gallery - (https://www.gaiagps.com/maps/)
With a Membership, you can use worldwide topo, satellite, and road maps.
With a Premium Membership, you can customize your maps with weather, land ownership, and other information, and get specialized data for hunting, skiing, offroading/overlanding, and professional uses. Learn more about the differences between Membership and Premium here.
In each category in the Map Gallery, maps that require a Membership have a green Member banner. Maps that require a Premium Membership have a red Premium banner.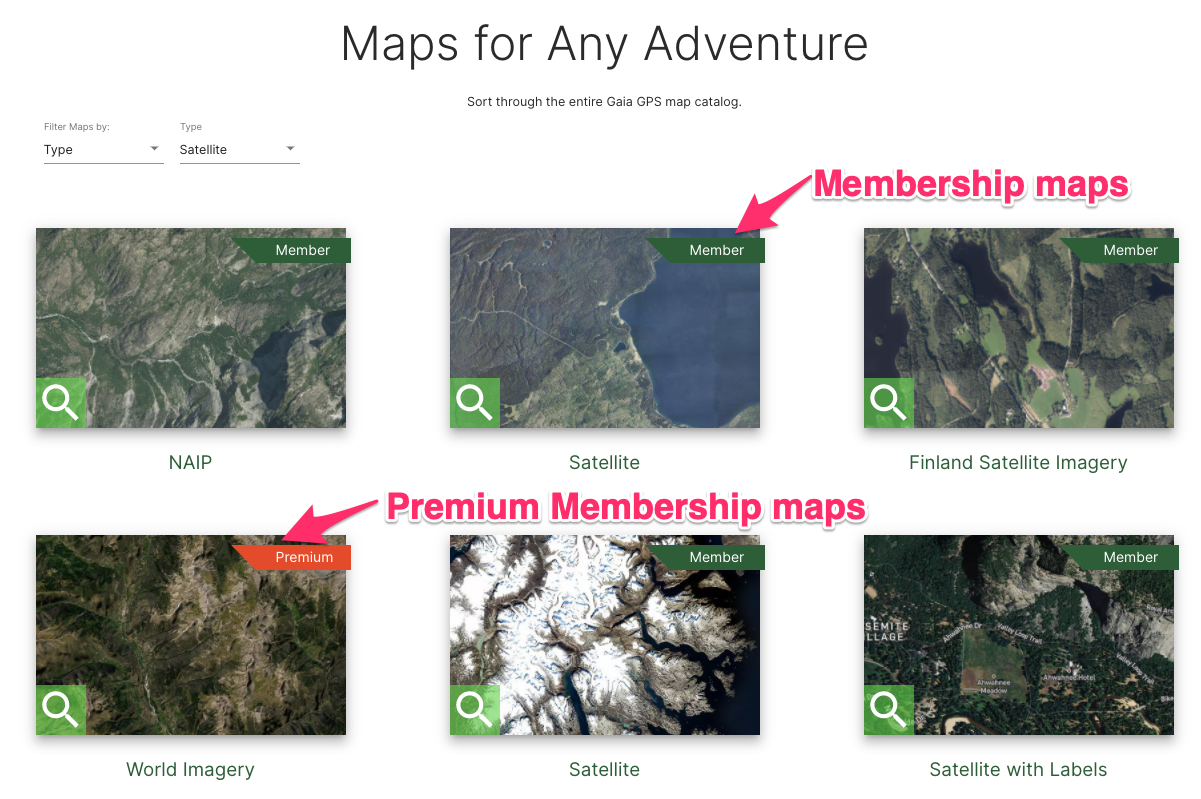 Browsing for Maps
Maps can be filtered by Activity, Type, or Location.