Areas, also known as polygons, allow you to measure area and perimeters, download maps based on areas, and import areas from KML.
Create Areas and Measure Area and Perimeters
1. Tap the Plus Sign icon at the top of the map screen, then "Create Area".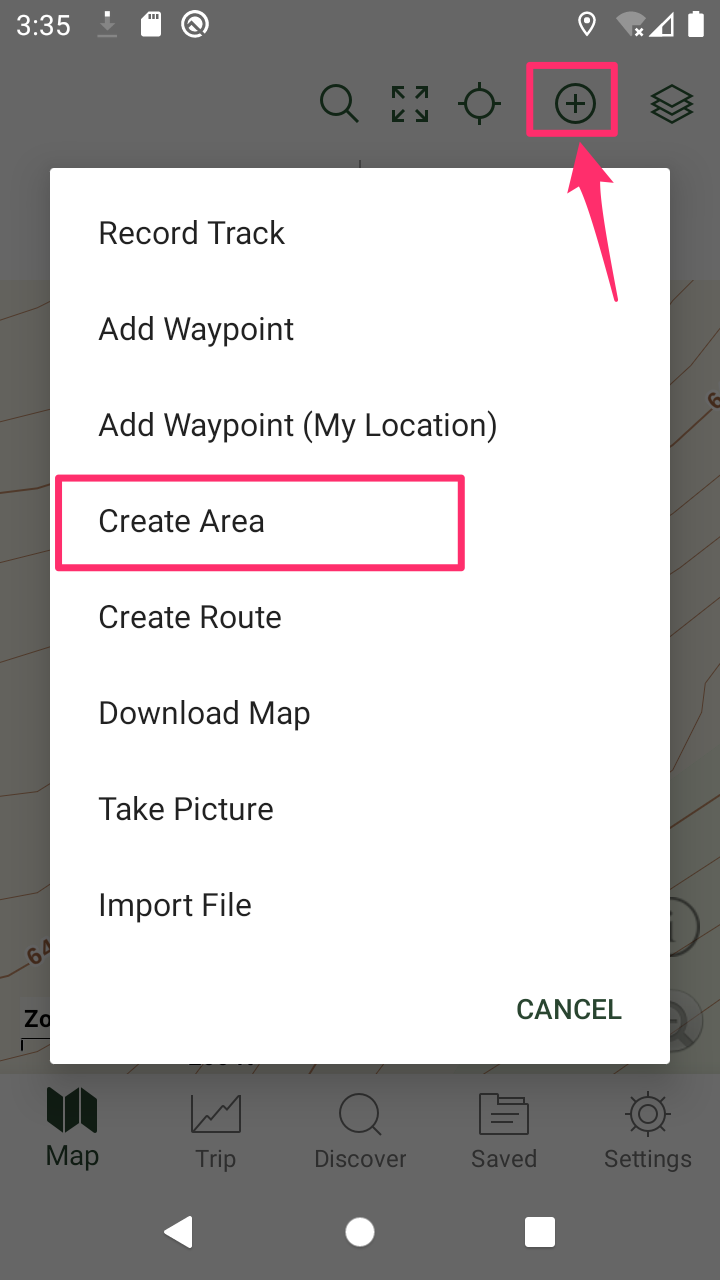 2. A single node will appear on the screen. Long-press on the screen to add at least two more nodes. Once the area shows up, you can continue to long-press to add more nodes, or you can tap on the smaller dots between the nodes. Drag the nodes to re-position them. Tap the "Pencil icon" to delete a node.
Notes:
View acreage and perimeter stats at the bottom of the screen.
Tap the Layers icon to change the map source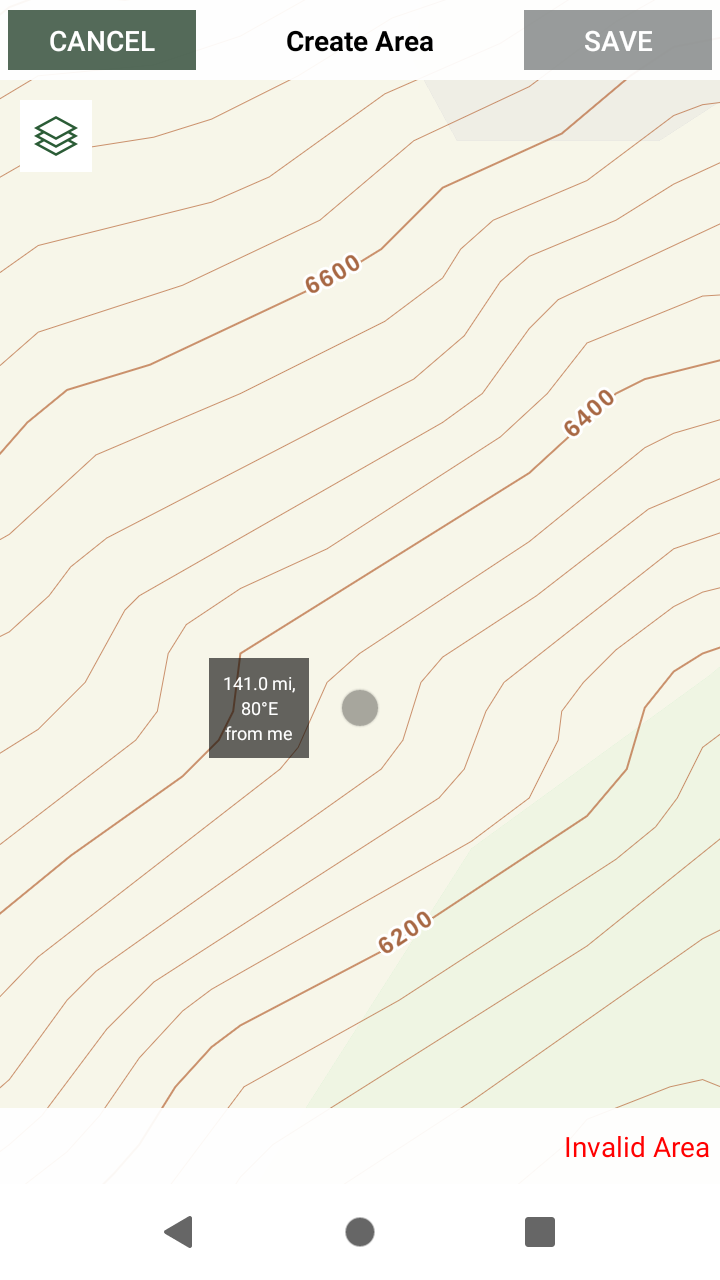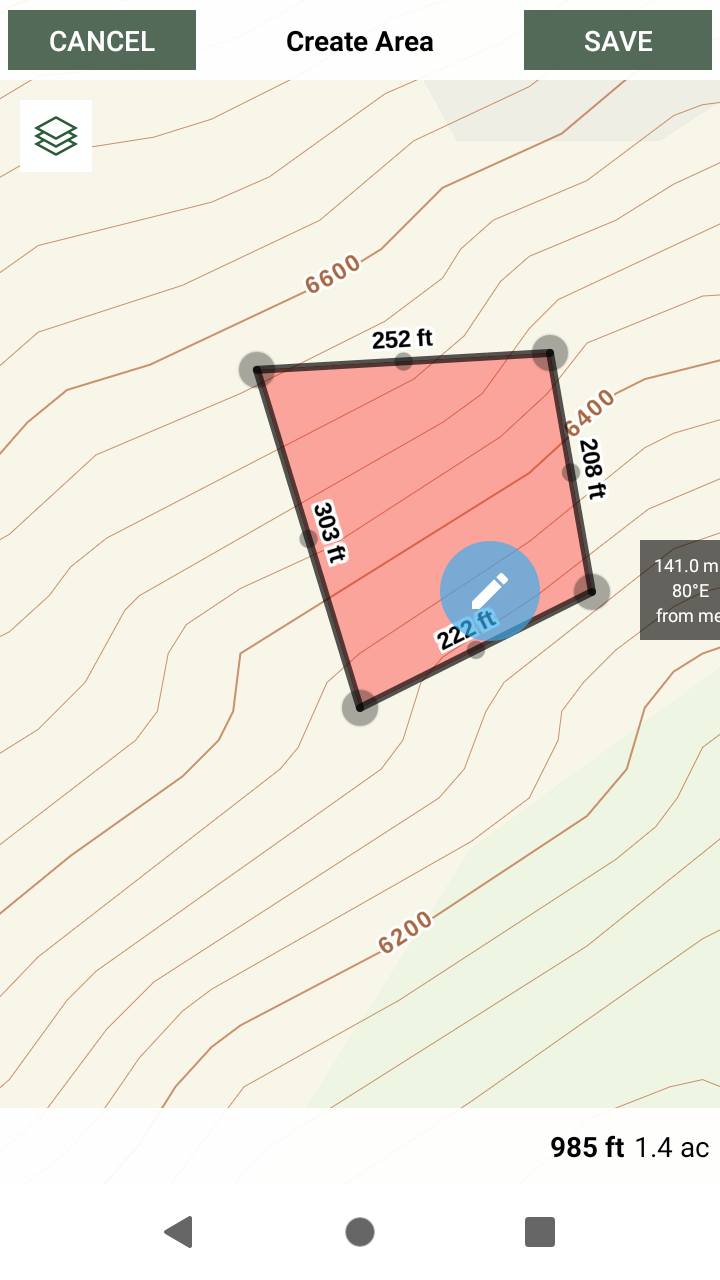 3. Tap Save and give it a name.
4. Select resolution and map sources. If you don't want to download maps, select "None".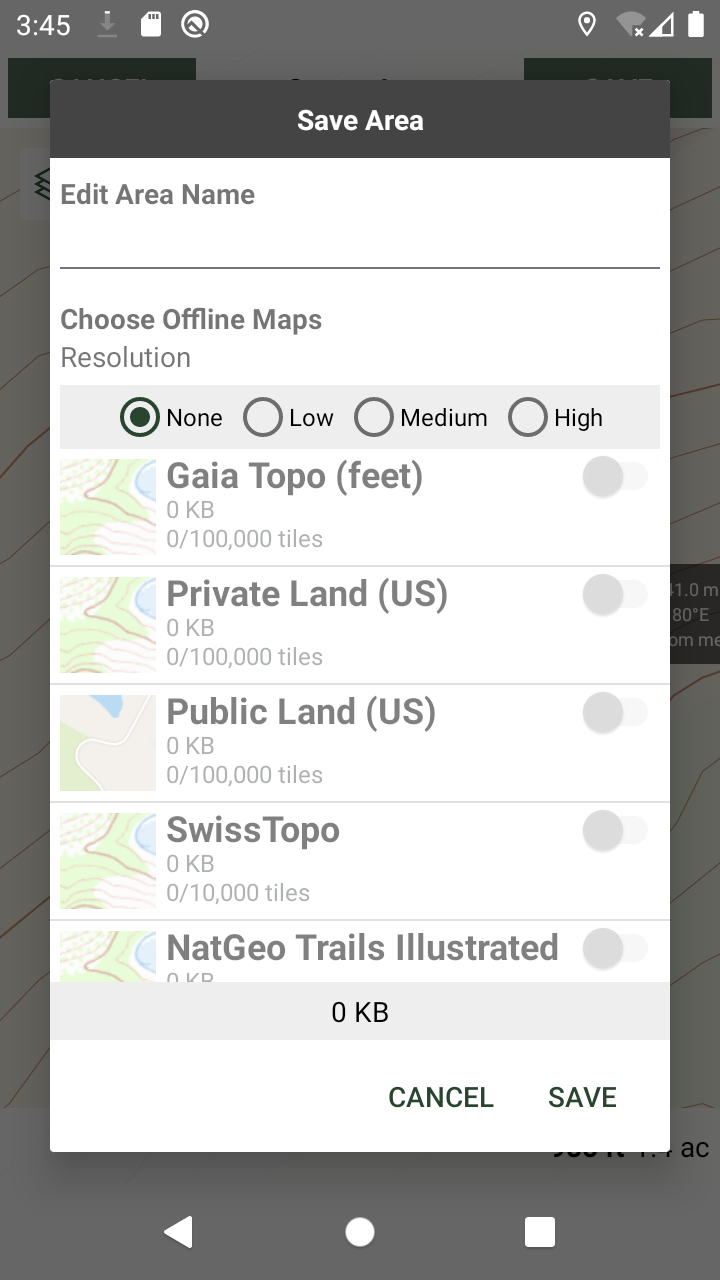 Import Areas from KML
Importing Areas using the same process as importing any other piece of data into Gaia GPS. Follow these instructions for your desired method of import:
Import KML files into Gaia GPS