When a photo is taken in the app, it is saved as a waypoint and you can export each photo as a JPG one at a time.  
Exporting a Photo
You can export a photo from the app that will contain a JPG of the photo and a separate GPX file with the photo's location information (without the image):
Tap Saved
Select a waypoint with a photo associated with it
Tap Export, or you can tap the thumbnail of the photo, then tap Export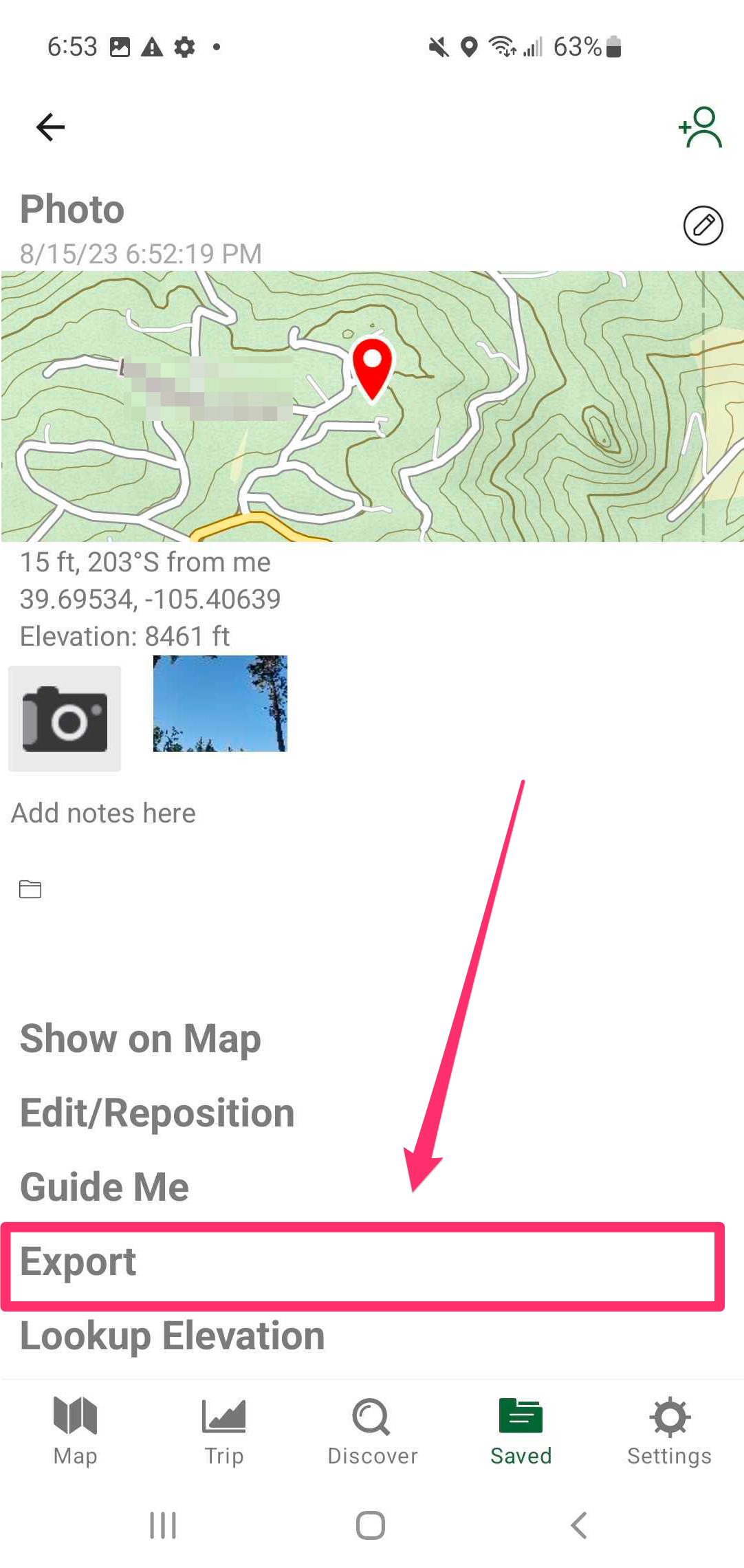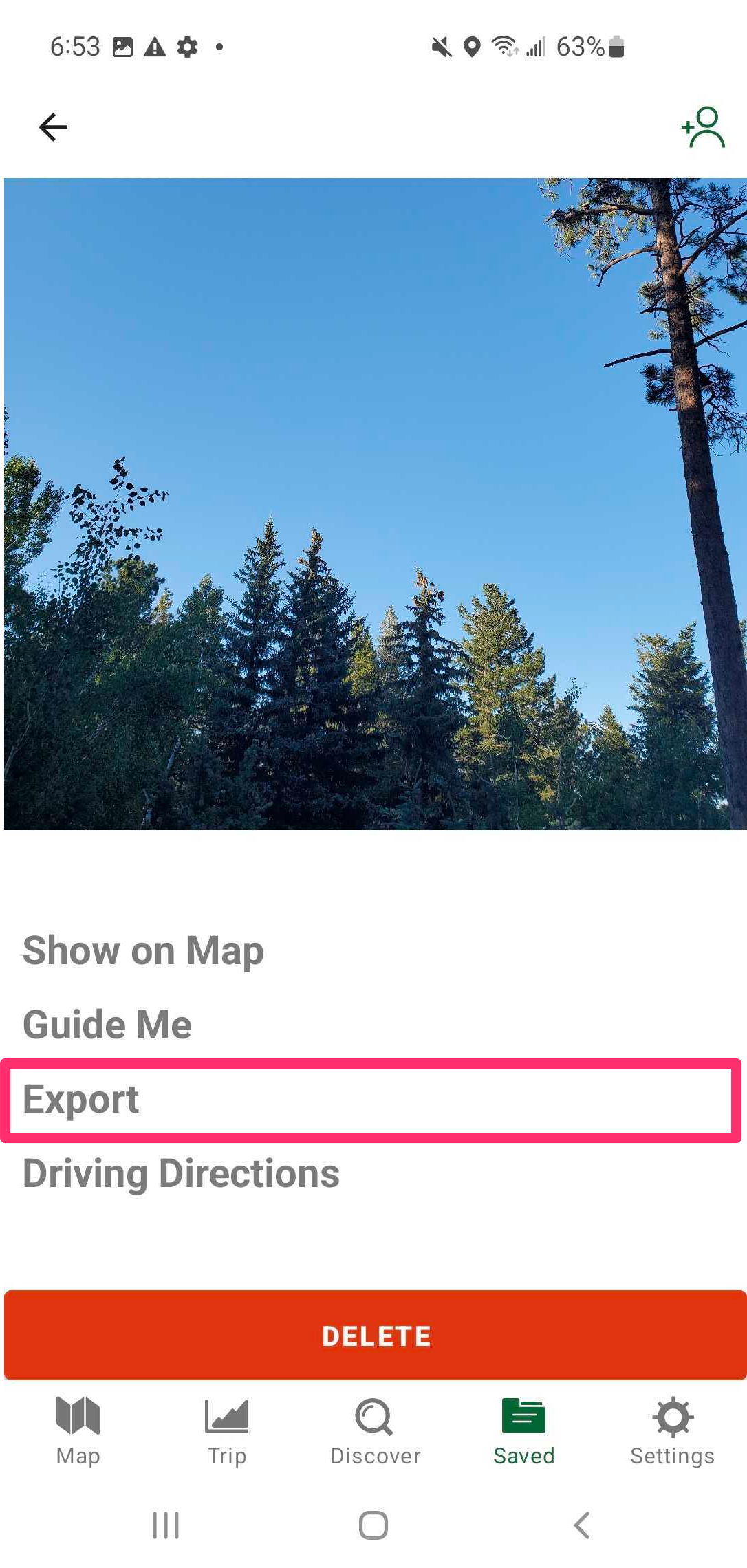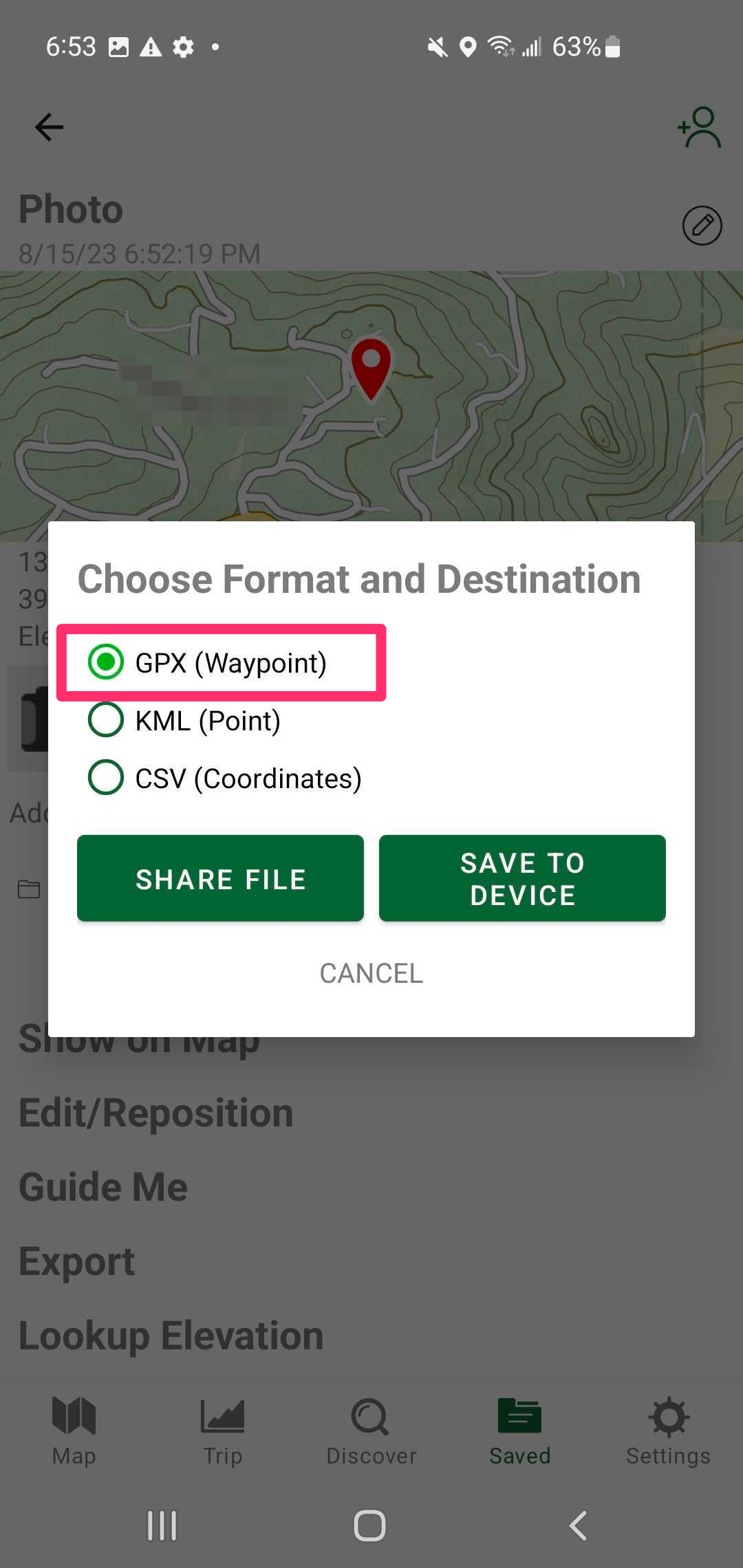 Tap Share File and send the file via your preferred format. For example: Email the file to yourself. 
Exporting Multiple Photos
Photos are not currently able to be exported in bulk.