1. From the main map, click on the folder icon to open up the Saved Items sidebar.
2. Click on the name of the route you'd like to edit. The map will center on that route.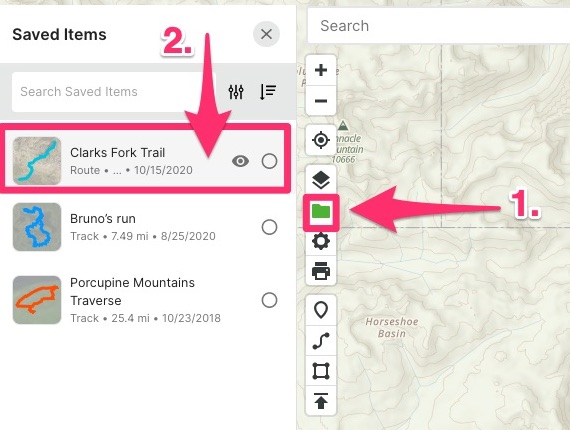 The route's stats will display in the sidebar. Scroll down to perform the following actions: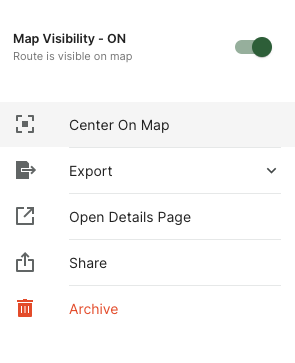 3. To make any changes to the route, click Edit.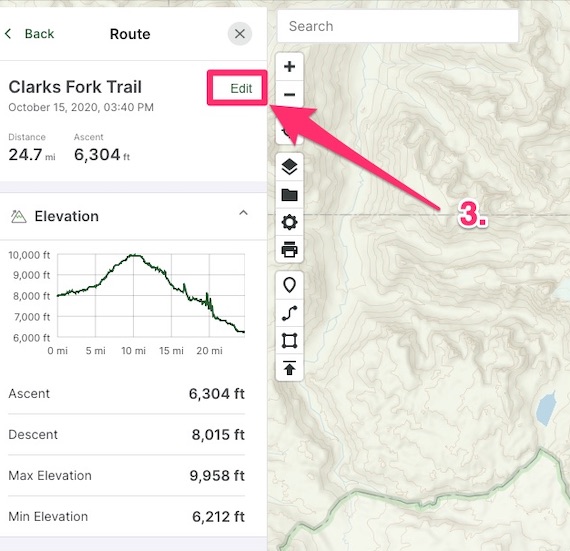 4. From the sidebar, you can change the route's name and color.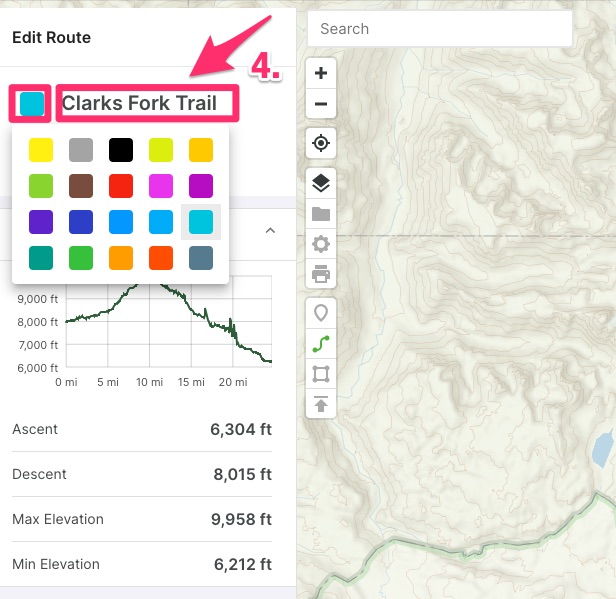 5. To edit the path of the route click Edit (if you haven't already) and click add additional route nodes. Or move or delete existing route nodes.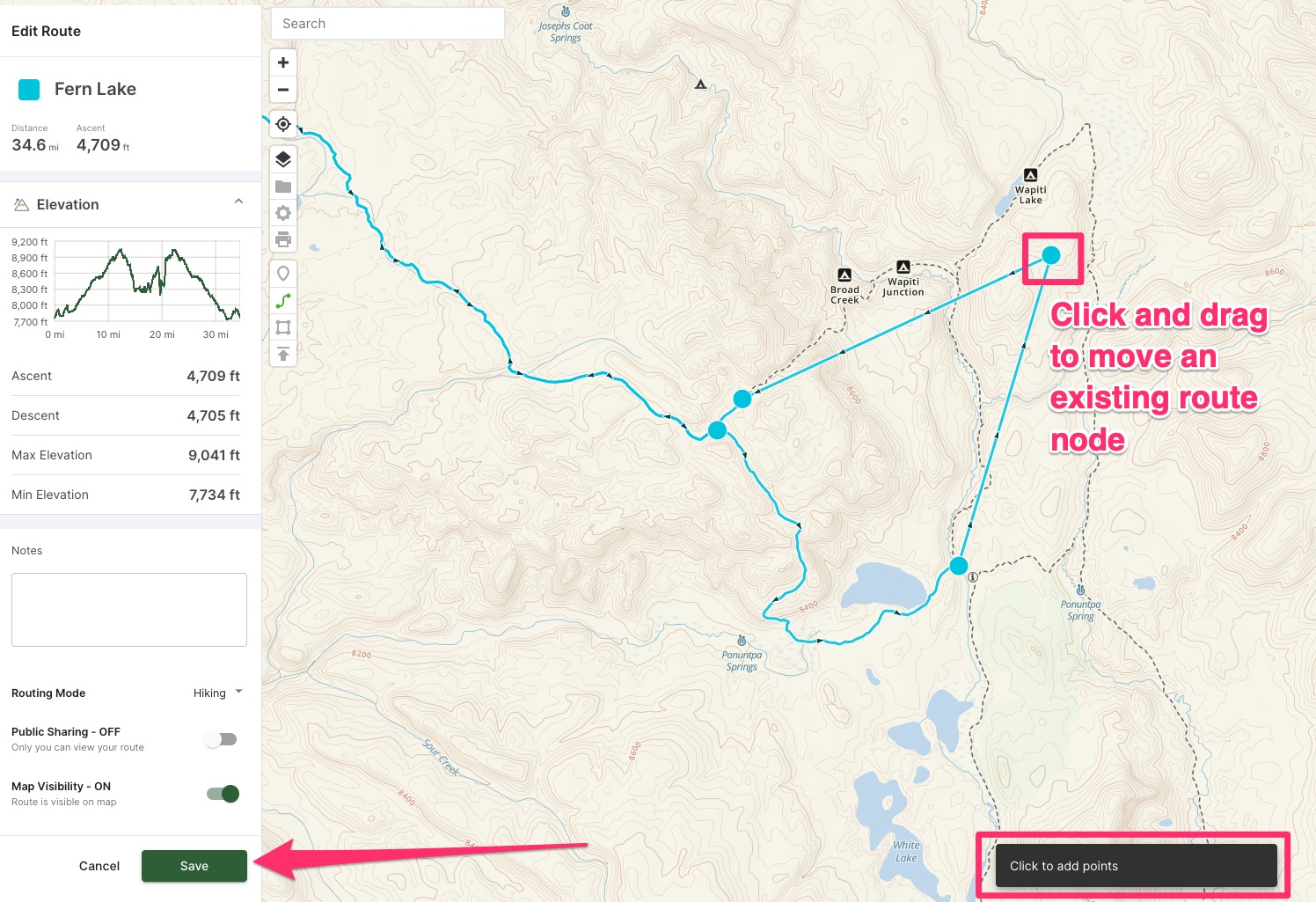 7. To modify the current route, click and drag any spot along the route to add a route point. Then you can drag any section of the route or any of the route points.
8. To remove a route point, click the point, then click the Delete Point trash icon. To add a waypoint, click Add Waypoint.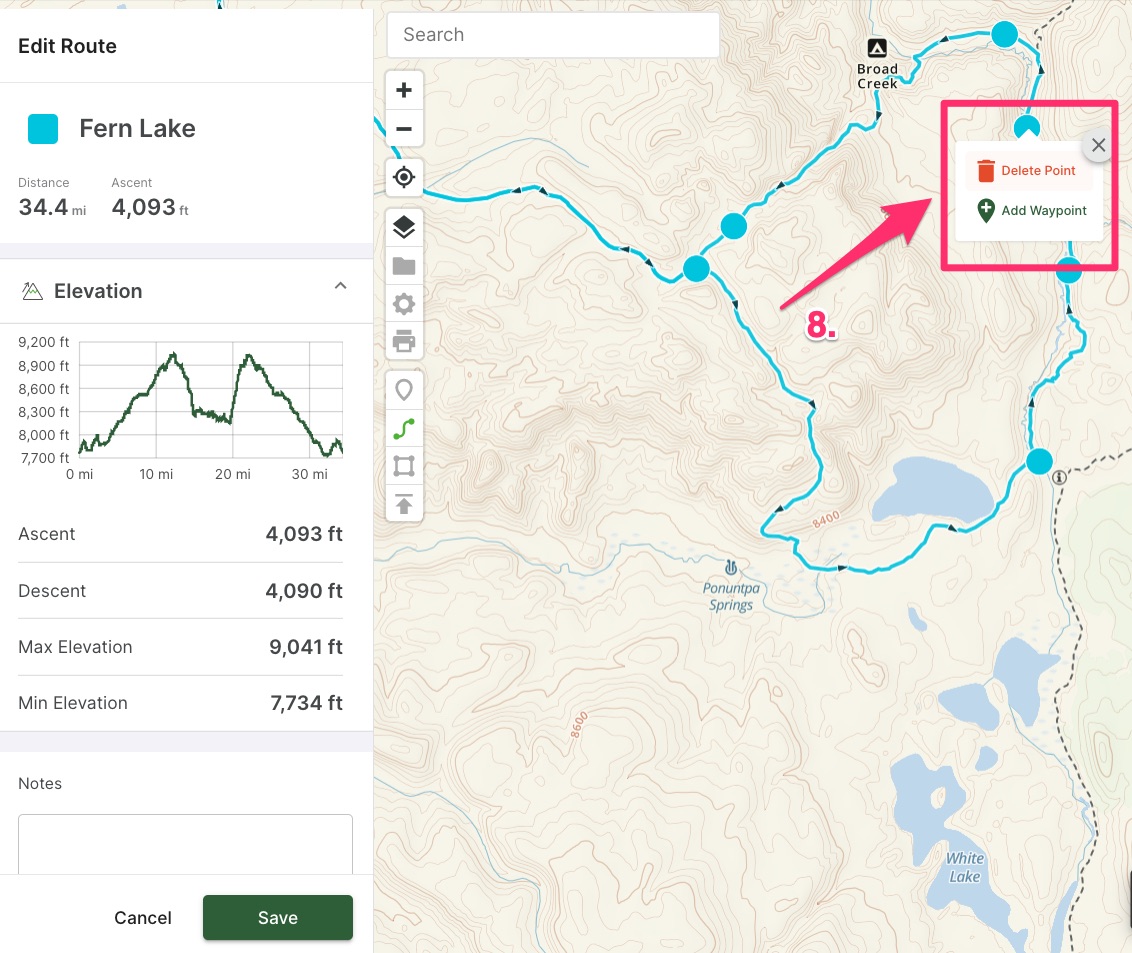 9. You can add notes to the route and change the Routing mode from the sidebar.
10. To make a track public, toggle the Public Sharing to ON.
11. To hide a route from the main map, toggle the Map Visibility to OFF.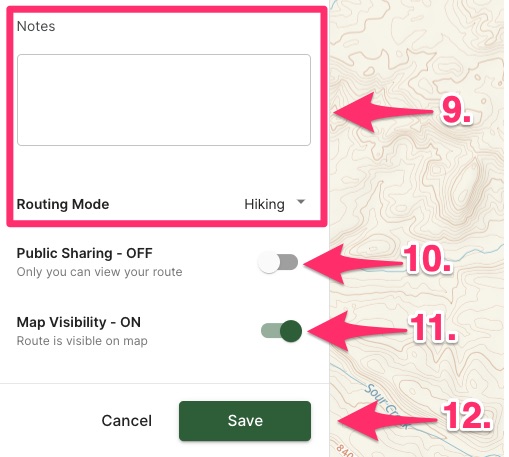 12. To save any changes that you have made, click the Save button. To discard any changes, click Cancel.