To change a waypoint's title, icon, or notes follow these steps:
From the waypoint's detail screen:
On gaiagps.com, use the drop-down menu by your profile picture to open the Waypoint page.
Select the waypoint you'd like to edit to open its detail page
Click the waypoint. From here you can edit the name, icon, and add notes to waypoint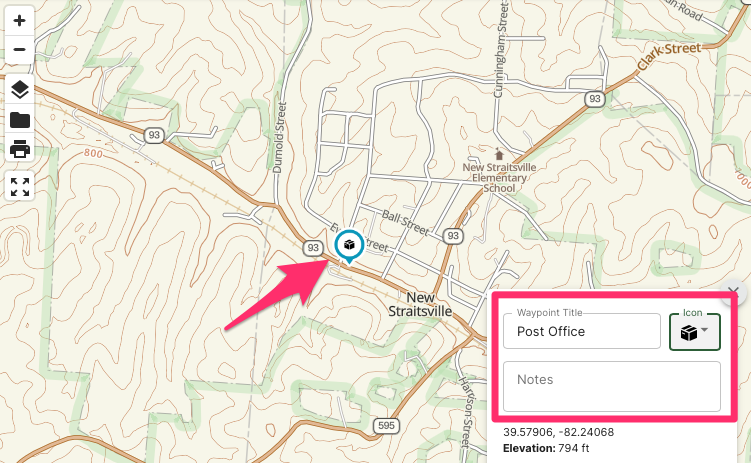 Please note: you can only edit a waypoint's position on the main map.
From the main map:
Click the waypoint
Adjust the name, icon or add notes
Adjust the location of the waypoint by clicking More > Move