This article will show you how to add a Gaia GPS membership or Gaia GPS Premium to your device and give you the steps to restore a membership if you have deleted and reinstalled Gaia GPS.
Android user? Head here for Android instructions. 
Add or Restore a Membership
You can either log in with your gaiagps.com account, or restore using your iTunes account.

1.  Go to the Accoount section of the Settings menu.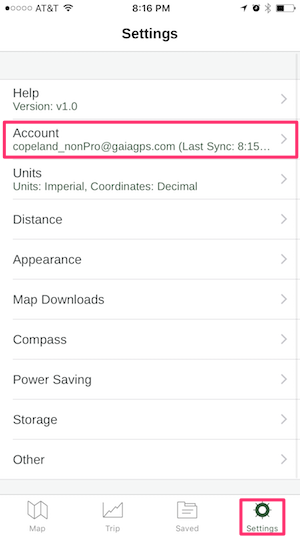 2.  Tap "Restore Purchases".