This article will walk you through changing the color or name of a saved track, route, or area on the web.
From the main map, click on the Folder icon to open the Saved Items sidebar
Click on the thumbnail of the item in the Saved Items list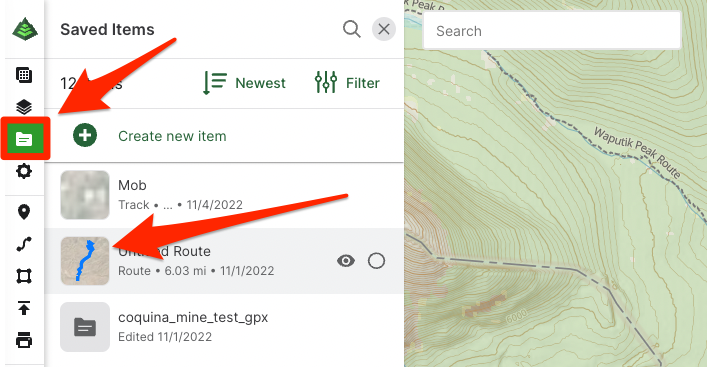 3. In the sidebar to the right of the name, click "Edit"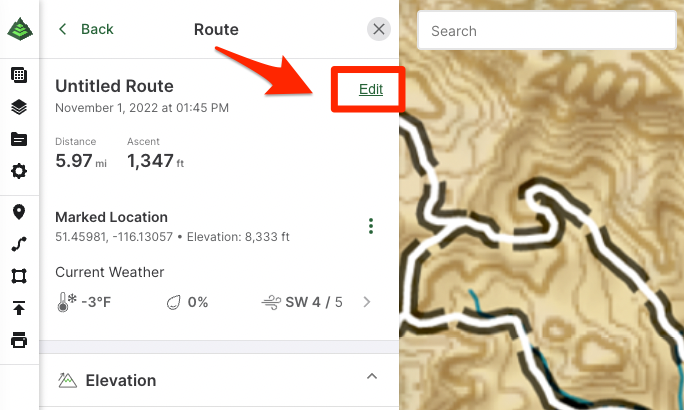 4. Click colored box left of the name to change the color. Click the name to change the name.
5. Click "Save" at the bottom of the sidebar.
6. To see the changes in the app, sync your device: Backup, Sync, and Transfer Your Data