If Gaia GPS can't locate a GPS signal,
follow these instructions
to make sure location services are turned on.
App Not Responding
Force close the app completely by double tapping the Home button and then swipe up on the Gaia GPS window.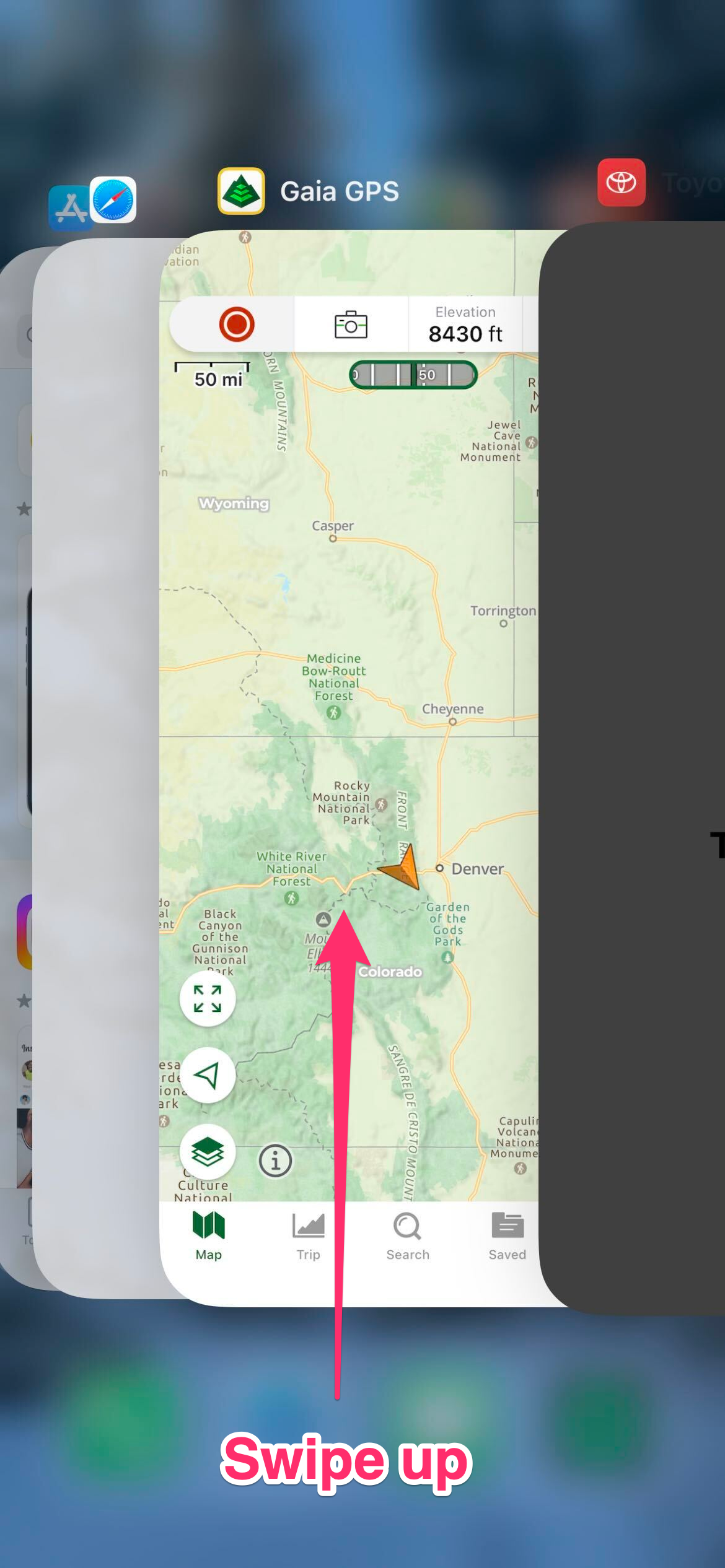 If force closing the app doesn't work, try restarting your phone.
Recording Stops Unintentionally 
Recording a track with Gaia GPS uses a lot of processing power. Sometimes Apple's operating system will kill the recording process if it decides it's using too much.
To avoid this we recommend:
Closing all other applications that are running in the background
Not taking panoramic photos while recording
If the OS does kill the recording process, Gaia GPS is designed to resume the track automatically, but only if location services are set to always. 
 Here's how to adjust Location Services: Gaia GPS isn't locating me. How do I fix this?

Please note:
The compass will not work if you are in a car or if you are near metal or magnetic things.