If Gaia GPS is unable to locate your current position, you may need to allow the app access to your device's location services. In order to record tracks with Gaia GPS in the background, the iOS Location Services settings need to be set to always. This can also improve accuracy.
Ensure GPS is Enabled for Gaia GPS on Your Device

1. Open the Settings app on your iOS device.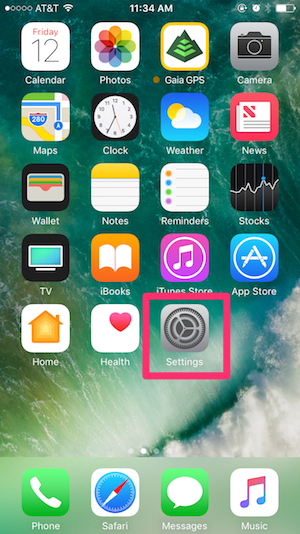 2. Next, tap on "Privacy" and then choose "
Location Services
".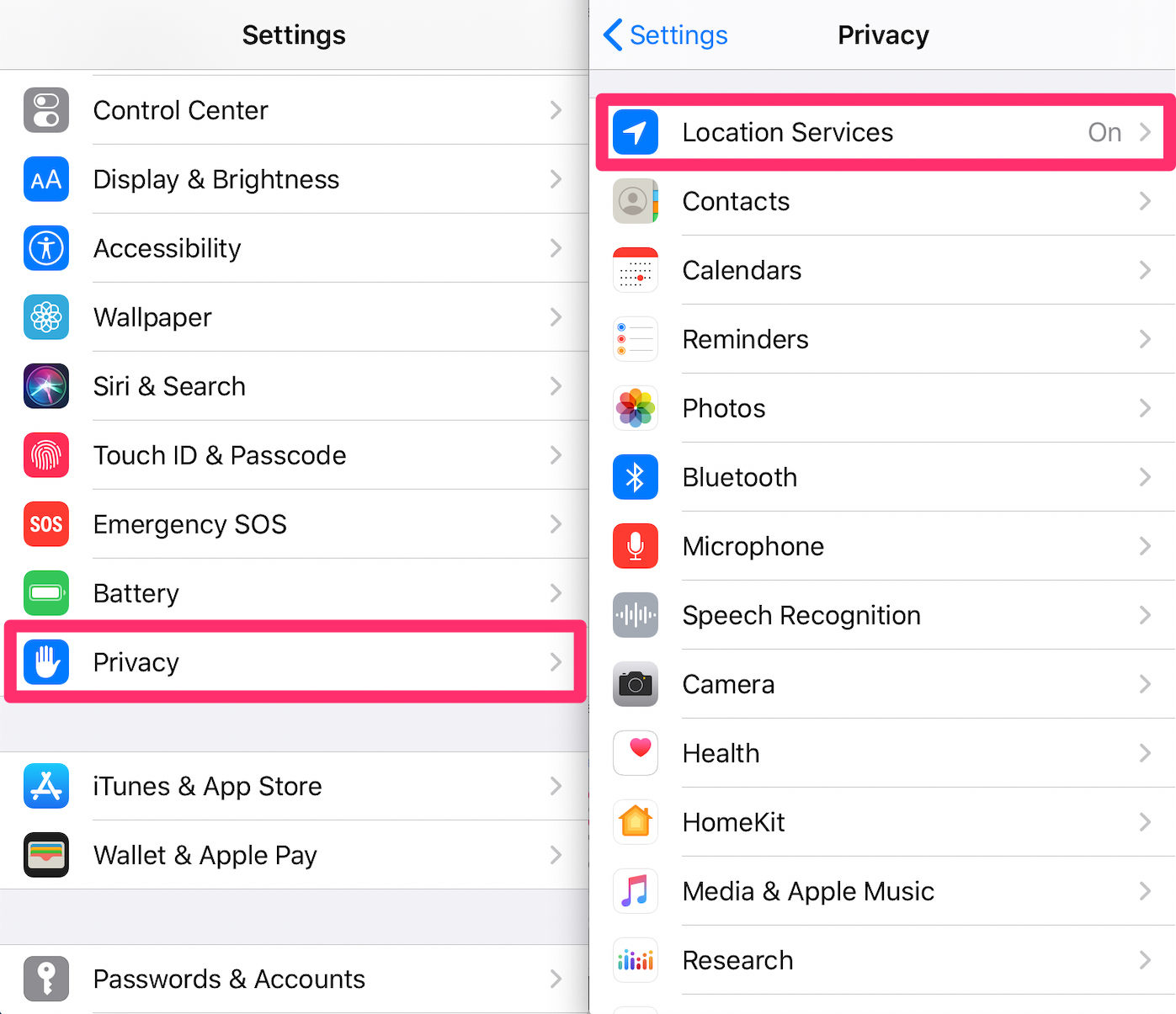 3. Tap on Gaia GPS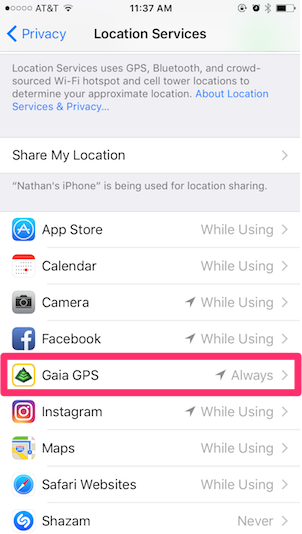 4. Choose to "Always" share your location with Gaia GPS and turn on 'Precise Location' for the best GPS accuracy