This article will show you how to take a new picture, or add one to an existing waypoint or track.
Take a New Photo
1. To take a picture at any time, tap the + icon in the top menu and select 'Take Picture'. With this option, a waypoint will also be created for the picture to be attached to at your exact GPS location.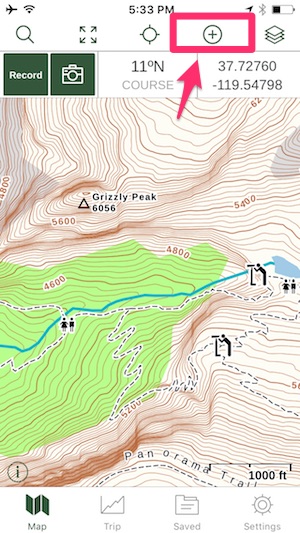 2. To take a picture while recording a track, tap the camera icon that appears next to the track timer. If you don't see a camera button, long press on the stats bar to reveal a menu to choose the buttons. This will also take a picture at your current location, and the image will be tied directly to your track.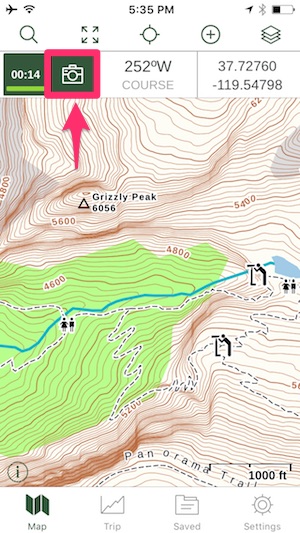 3. You can also take a picture from the Trip Screen
Tap Trip in the bottom menu bar
Tap the Camera icon on the next page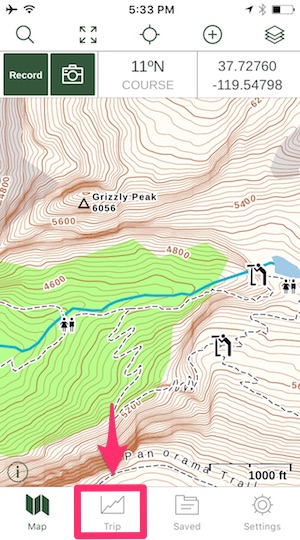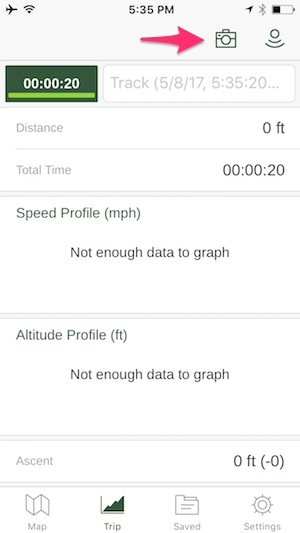 Add a photo to an existing track, route, or waypoint
1. You can also add a new photo to an existing track, route, or waypoint. To do that:
Tap the Add Photos button
Select either 'Take Picture' or 'Choose Saved Photo'. Choosing a saved photo will allow you to add a photo saved to your phone's Photo app.
Photos must be .jpeg or .png. Videos are not supported.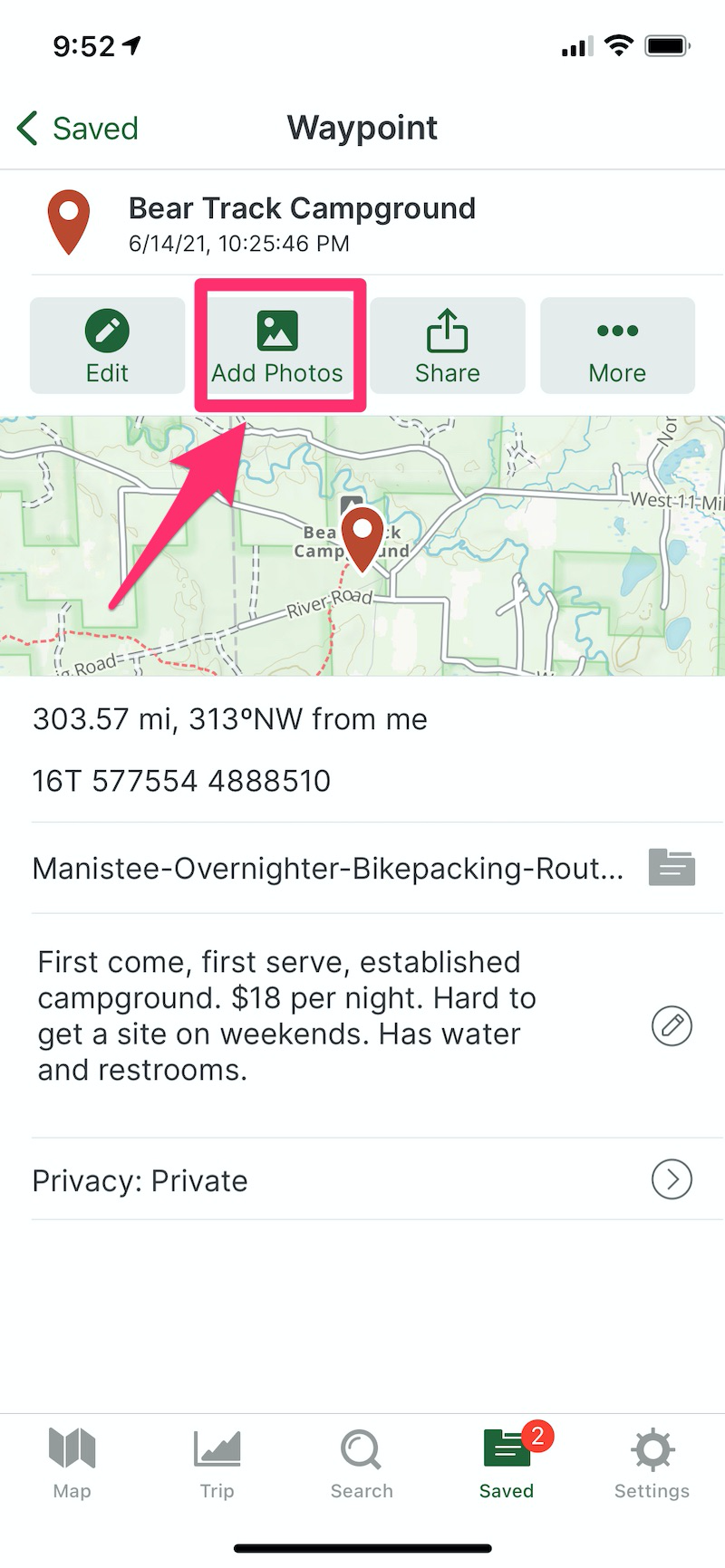 2. You can also choose to automatically save new pictures taken in Gaia GPS to your device's Photo Library. To do that:
From the Main Map screen, tap the Settings button
In the Settings Menu, tap 'Other'
On the next page, toggle 'Save to Photo Library' to the On position