View your all of your saved data or filter the Saved menu to only view your waypoints, tracks, routes, folders, or offline maps
1. Tap the Saved icon in the bottom control bar.
2. Use the Filter button to choose which type of data you want to view.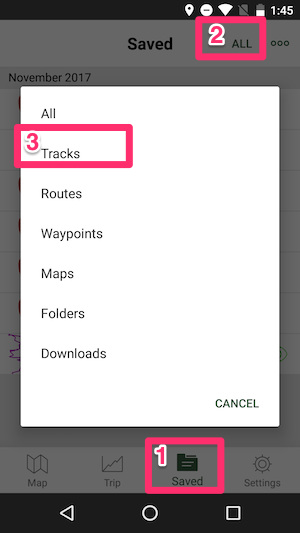 Through the Action icon, you can view or hide data that has been filed into a folder.