This article will show you how to view your saved waypoints, tracks, routes, folders, and offline maps.
1. Tap the Saved icon in the bottom control bar.
2. Use the Filter button to choose which type of data you want to view.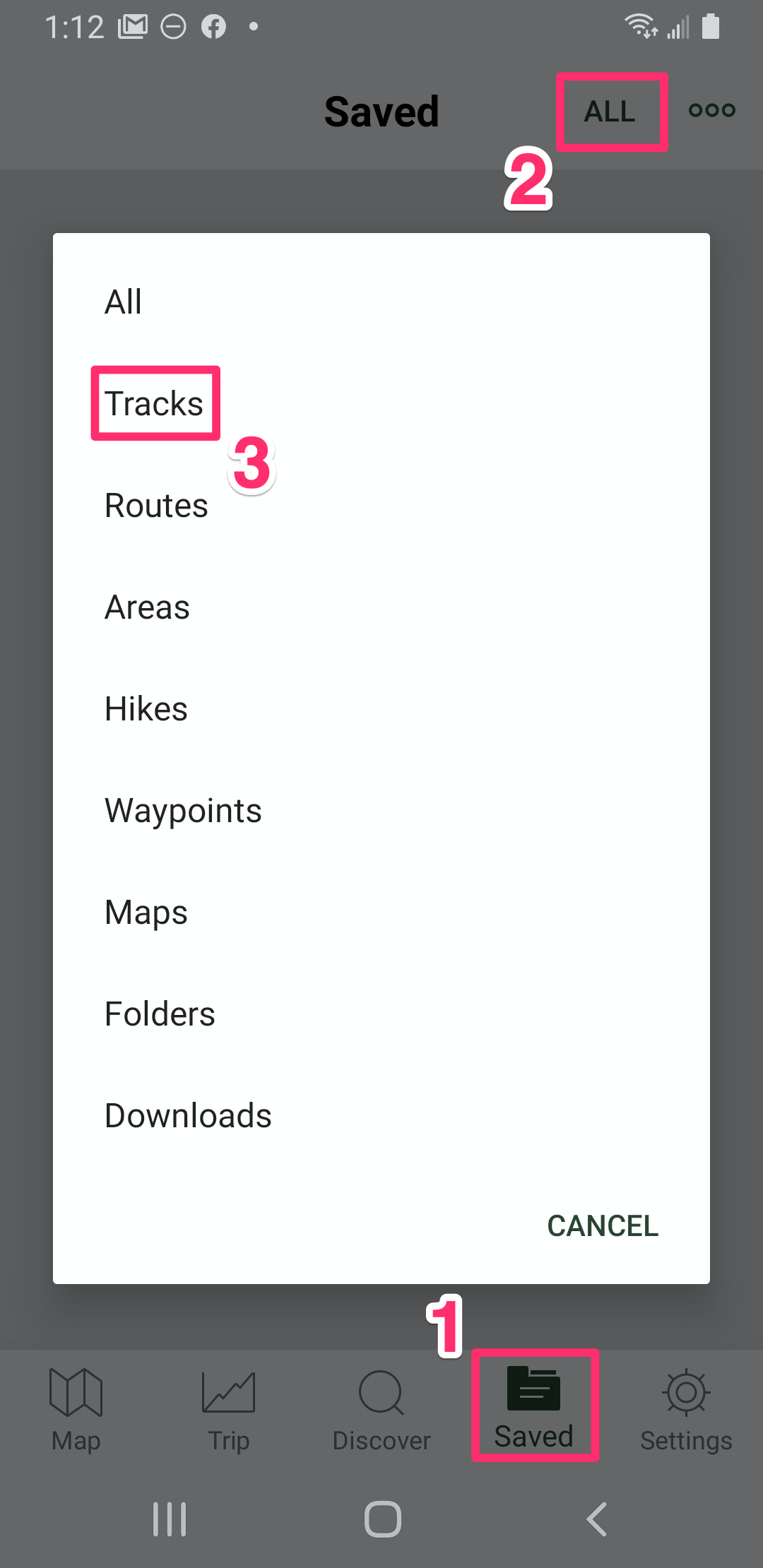 Note: Offline maps are hidden from the unfiltered list ("All") on Android, so you will need to follow the steps above in order to view them under "Maps"
Through the Action icon, you can view or hide data that has been filed into a folder.