Editing the name of a saved waypoint, track, route, or maps can be done quickly with Gaia GPS. This article will show you the three easy steps to edit the names of your saved data.
Renaming Data
1. Select an item from the Saved menu.
2. Tap "Edit"
3. Tap "Edit Title"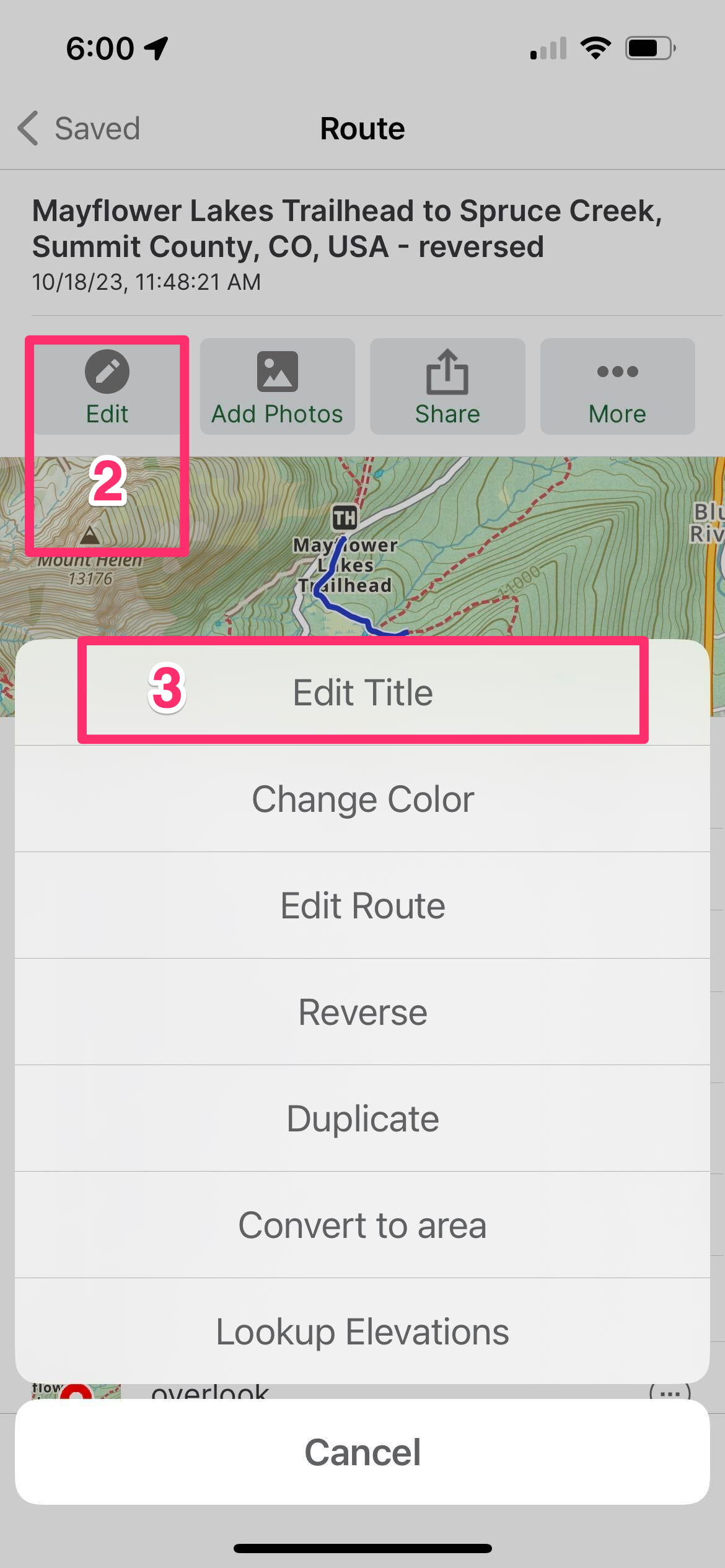 4. Use the keyboard to type in the new name.
5. Tap Done.