If Gaia GPS is unable to locate your current position, you may need to allow the app access to your device's location services. Adjusting the following settings on your device will enable Gaia GPS to locate you and can also improve accuracy.
1. Your device's Location setting needs to be toggled ON.
To verify that your device can connect to GPS satellites follow these steps:
Open your device's Settings app.
Search for "location" to find your Location settings. You can normally find this setting under Privacy or Biometrics and Security. Tap

Location.
If you don't see "Location,"

follow these steps from Google for older Android versions.
Make sure the Location setting is toggled on.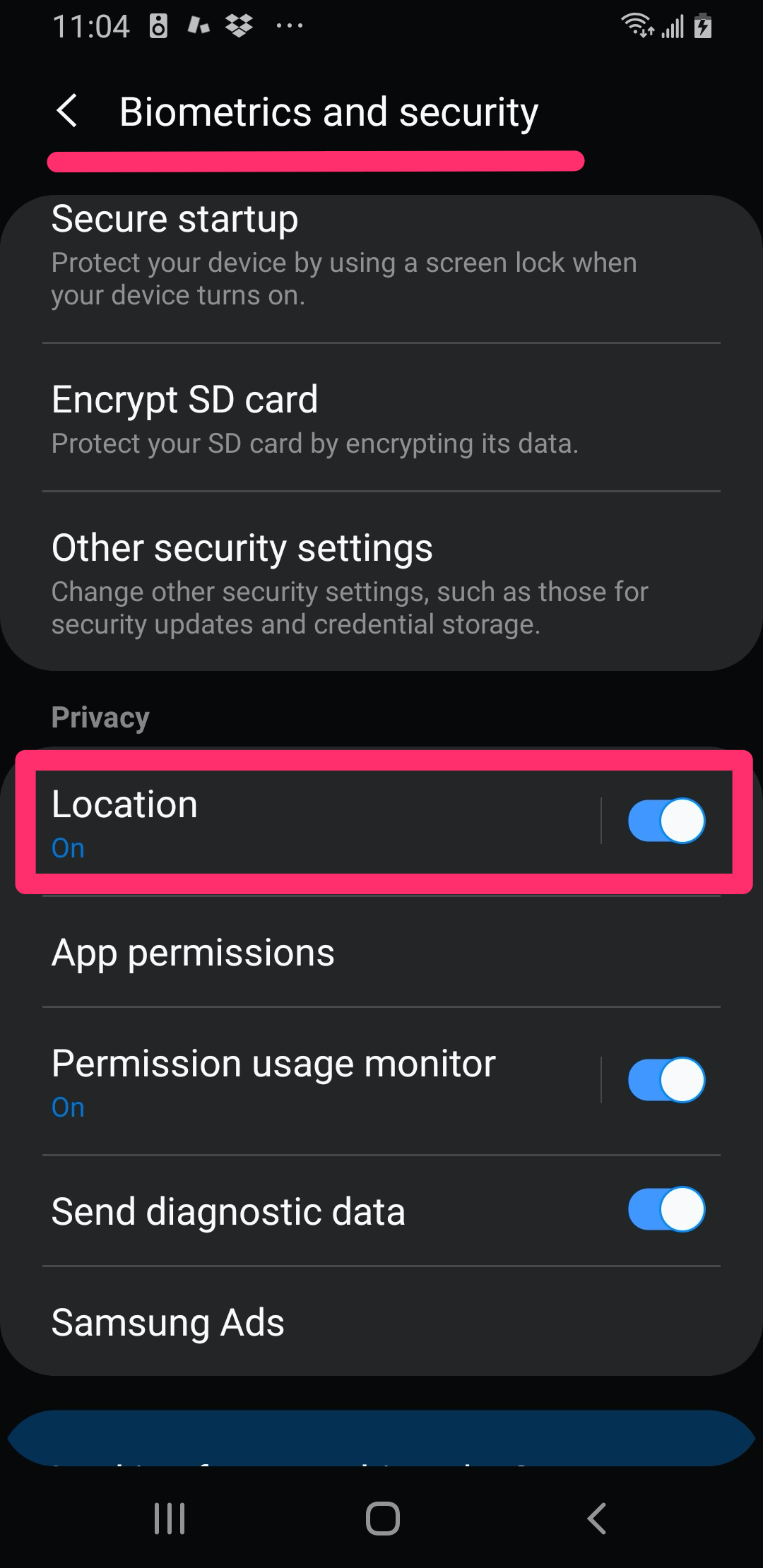 2. The Gaia GPS app needs permission to use your current location.
Give Gaia GPS permission to use your device's location by enabling Location.
Open the Settings app > Applications > Gaia GPS > Permissions > toggle on "Location".
If you are running version 2020.11 of the app or newer, set the location permission for Gaia GPS to Allow only while using the app
Earlier versions of the app require the location permissions to be set to Allow all the time.
In Android 10, your phone may now alert you about apps that have location access allowed "all the time," even if the app isn't currently running. Gaia GPS will not record your location if the app is not running.
3. Improve Track Recording Accuracy by switching to "Device/GPS Only"
Track recording accuracy can be improved by switching the Location Services mode for your Android device. Switching to "Device/GPS Only" will prevent your device's Location Services from using cellular or WiFi connections to determine your location.
For Android 8 and earlier follow these instructions:
1. Open the Android Settings app
2. Tap "Location" to open the Location Services menu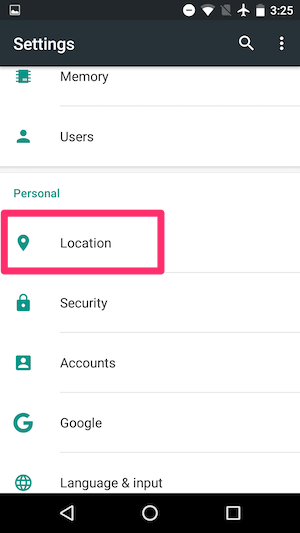 3. Select "Mode" to open the various Location Services mode options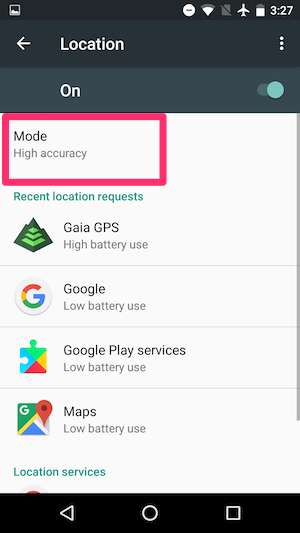 4. Tap "Device Only" or "GPS Only" depending on your Android's options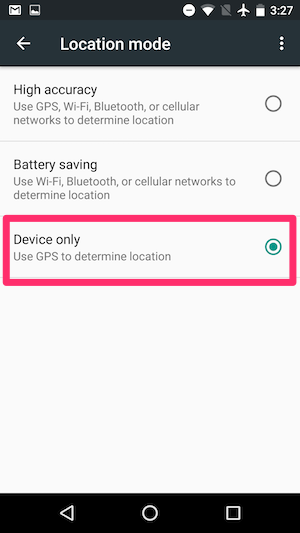 For Android 9 and later follow these instructions:
1. Open the Android Settings app.
2. Tap on "Security and Location" or "Biometrics and security" > scroll down and tap "Location" > "Google Location Accuracy"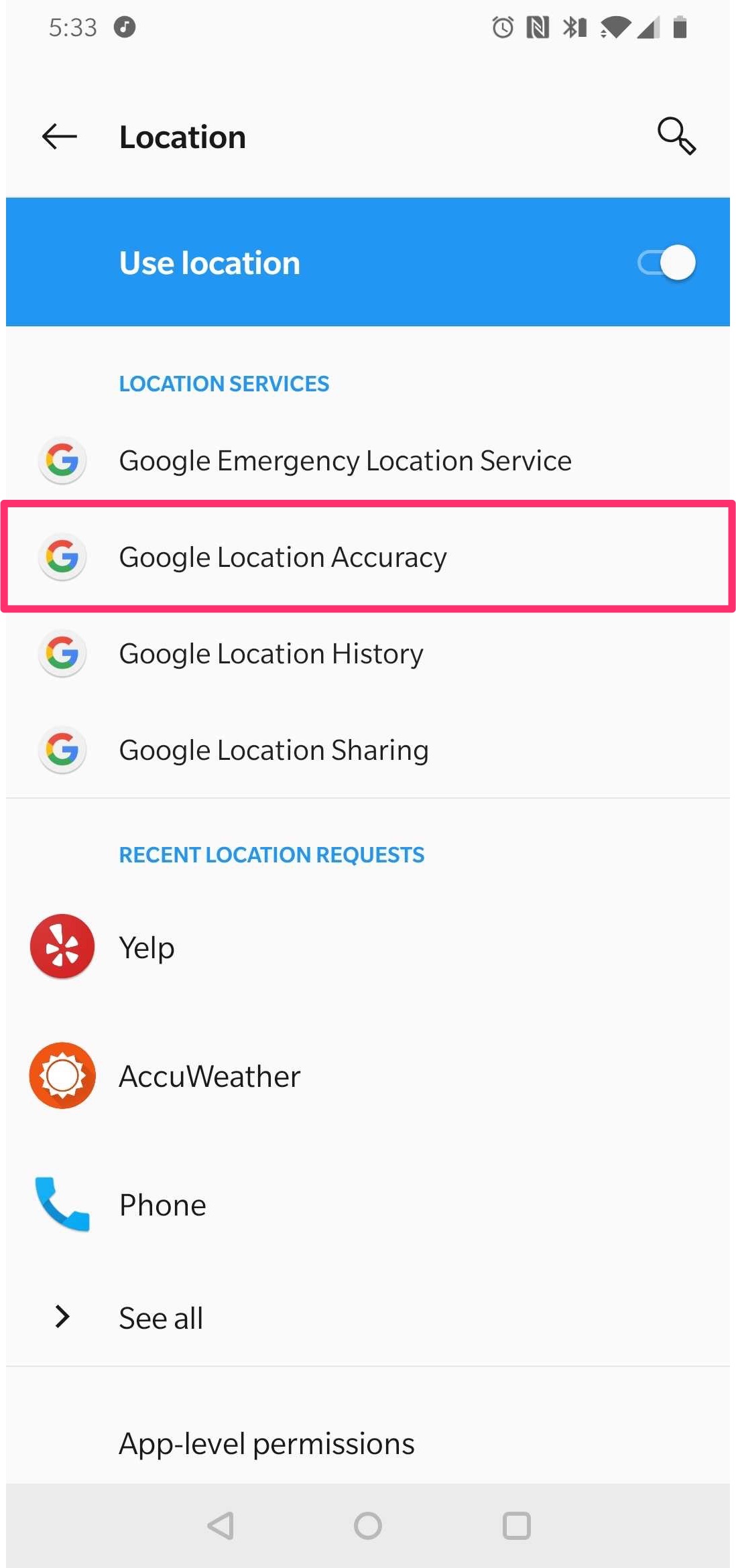 3. Turn off "Improve Location Accuracy". This will tell your device to use only GPS to acquire your location.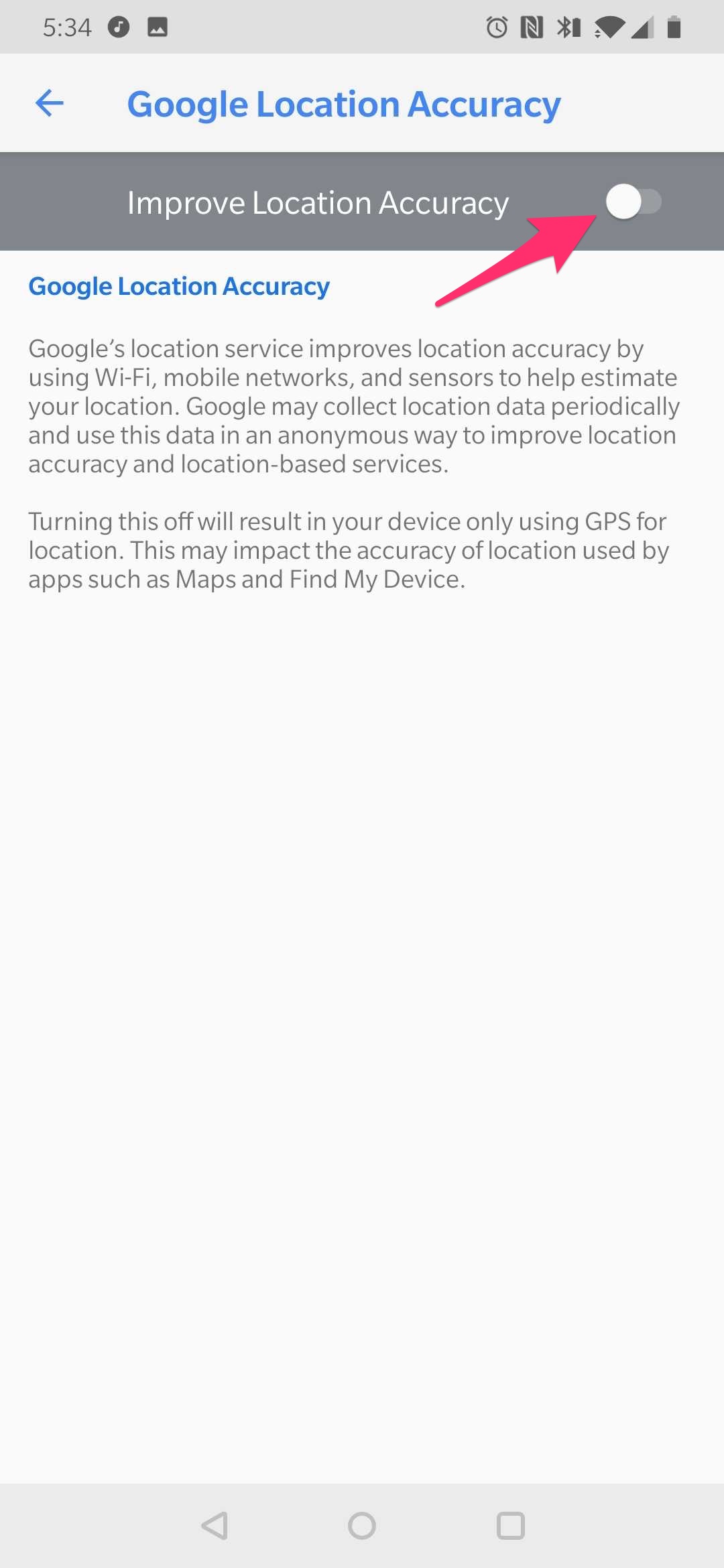 You can find more information about Location Services in Google's Help Center here.
4. Make sure your Battery Saver mode is set 'Off' as this can affect your GPS signal.