After an offline map has been downloaded to your iPhone or iPad, you may want to zoom to that location to see the area you have downloaded. Follow these steps to do so. 
View an Offline Map on the Main Map
1. Tap the Saved icon in the bottom control bar
2. Navigate to the offline map for your current adventure
3. Tap on the offline map to open the details page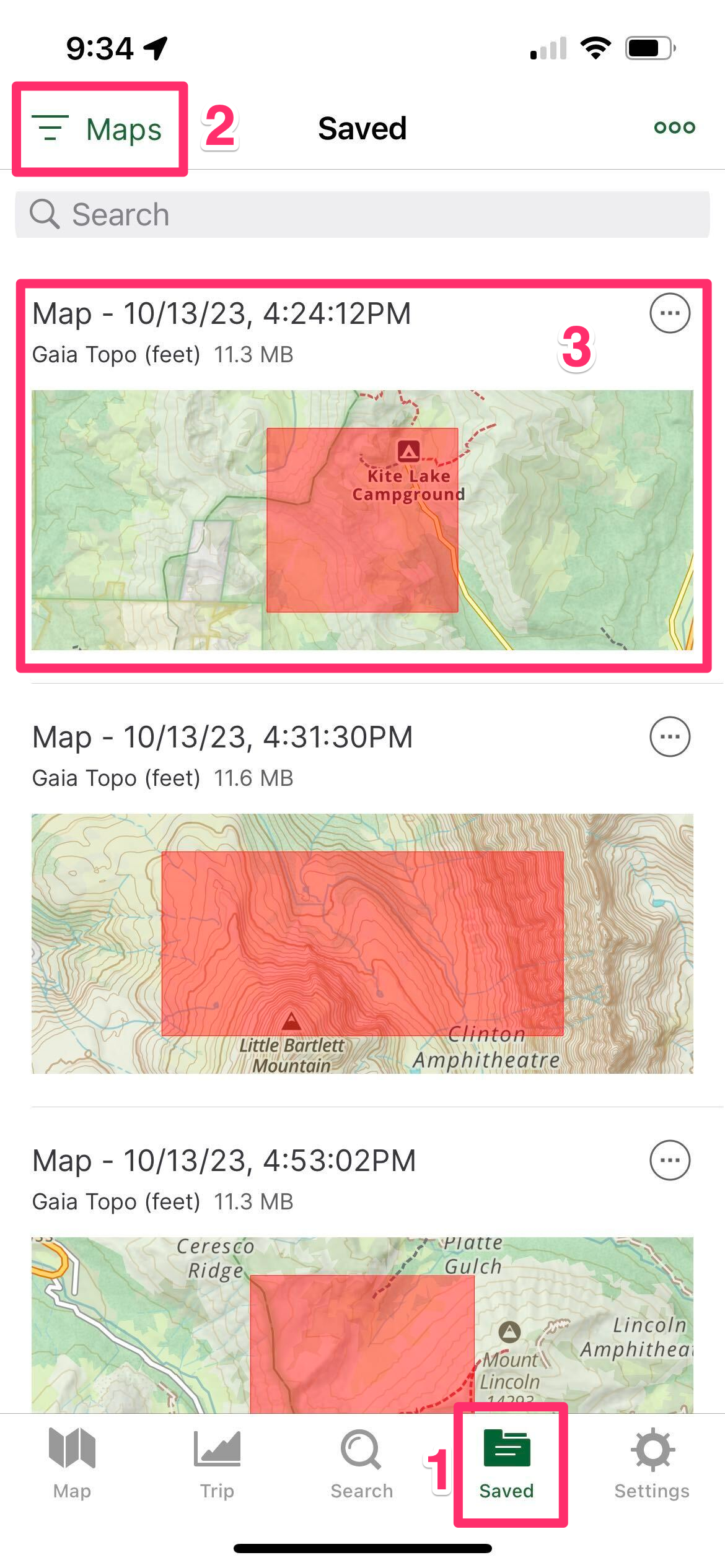 4. Tap the 'More'
5. Select 'Show on Main Map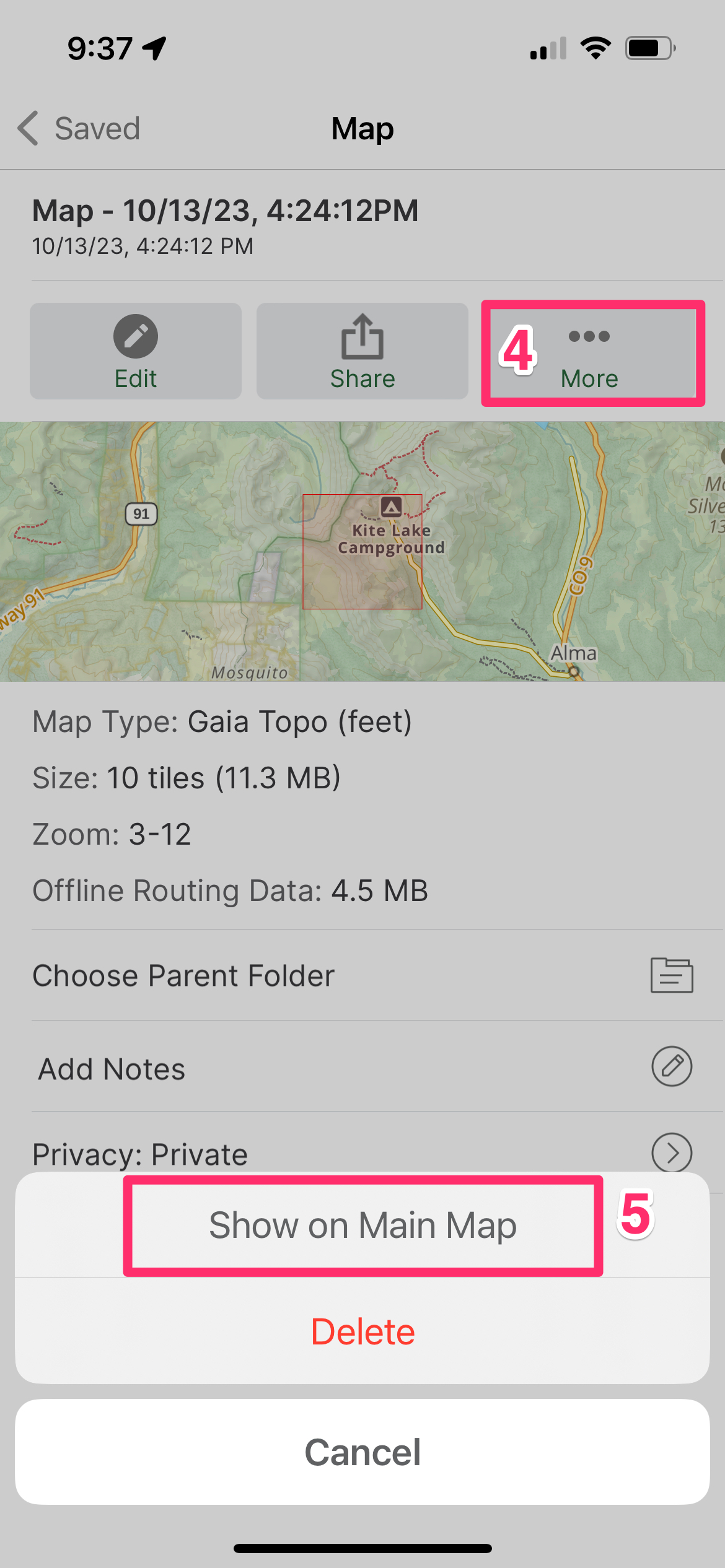 Note:
Tapping the map icon for an offline map will open a preview map in which the downloaded map tiles are highlighted in red.