Android user? Check out this article. 
Planning a long hike and don't want to spend the time downloading multiple maps for your trip? Then use the 'Download Maps for Track' feature to download an offline map that follows your track. The steps in this article can also be used to download a map along a saved route. The width of the map may vary slightly depending on the selected map source and the location of the track/route.

1. Select a saved track or route
2. Tap the Action icon
3. Choose "Download Maps for Track"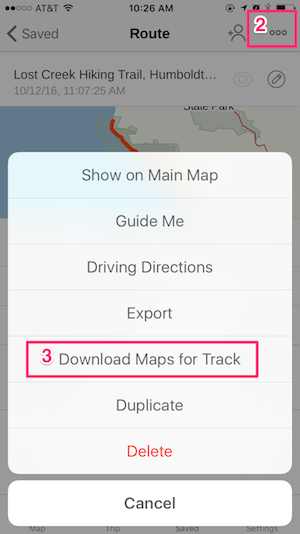 4. Select a map sources to download and desired resolution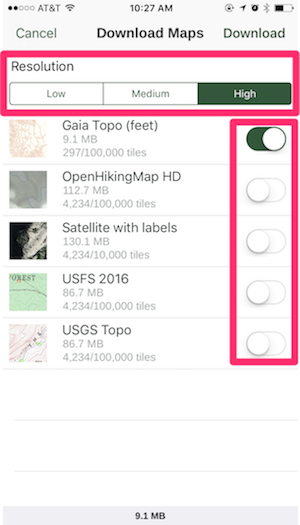 5. You can check the status of your offline map for the track by tapping the spinning wheel.