This article will give you an overview of using 3D maps on the Android app. You will learn how to access 3D maps and use the 3D map controls on Android.
Note: 3D maps are currently available with a Premium Membership in the Android App (Version 2023.4 and newer) and with a Free or Premium Membership on the website.
Overview
With 3D maps, you can scope out new terrain, plan perfect routes and discover areas in 3D mode. You can view the entire Gaia GPS map catalog in 3D mode, as well as layer multiple maps on top of each other to view them all at once in a 3D view.


Toggle on 3D Maps
In the Android app, pull up any map from the Gaia GPS map catalog. Turn on 3D mode by tapping the "3D" button in the bottom corner of the map screen.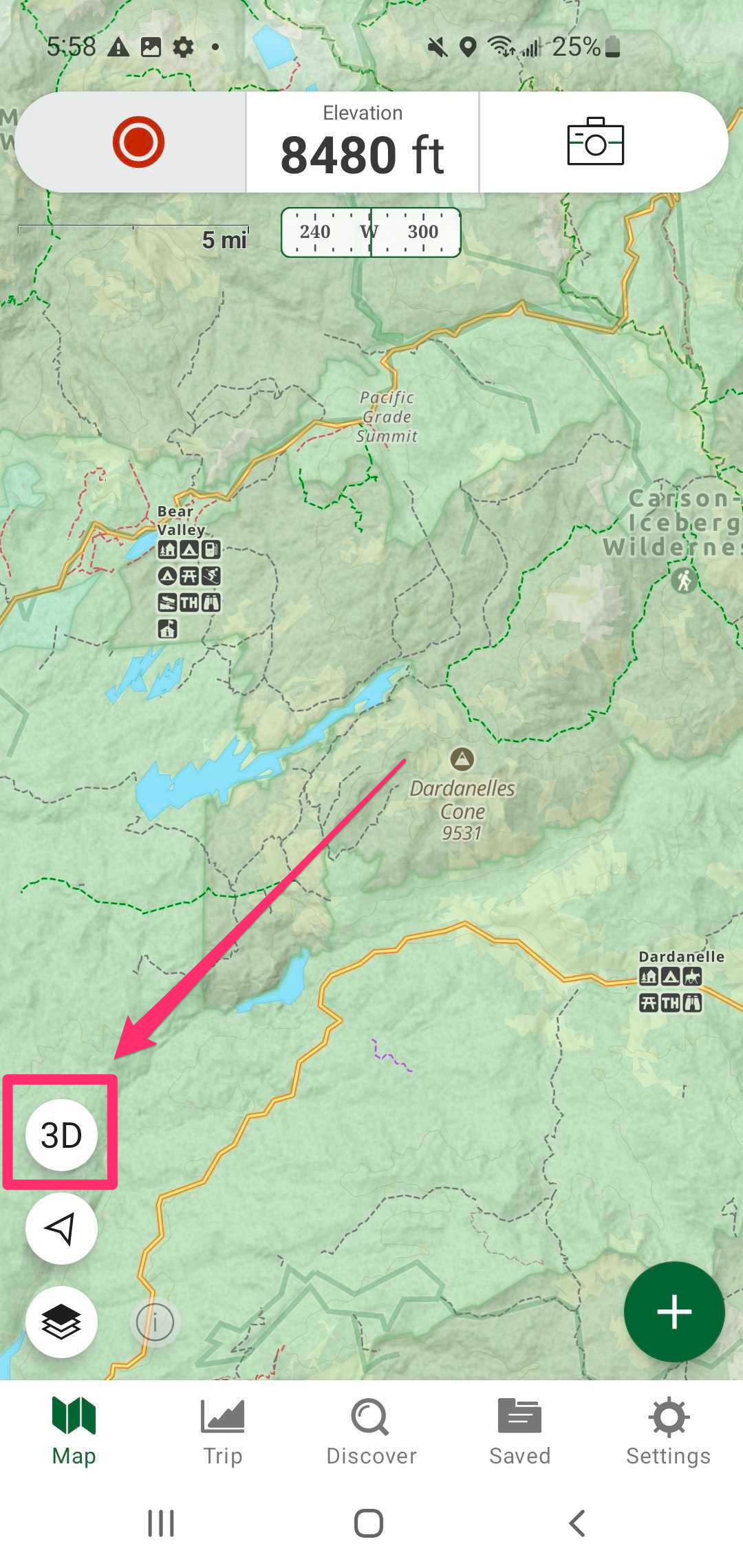 Adjust 3D Mode Pitch View
In 3D mode, do a two-finger shove (press and hold down two fingers and slide them up and down) to adjust the pitch view of the map. Adjusting the pitch allows you to view the map from a bird's eye view or sprawled out before you as if you are standing on a mountain top.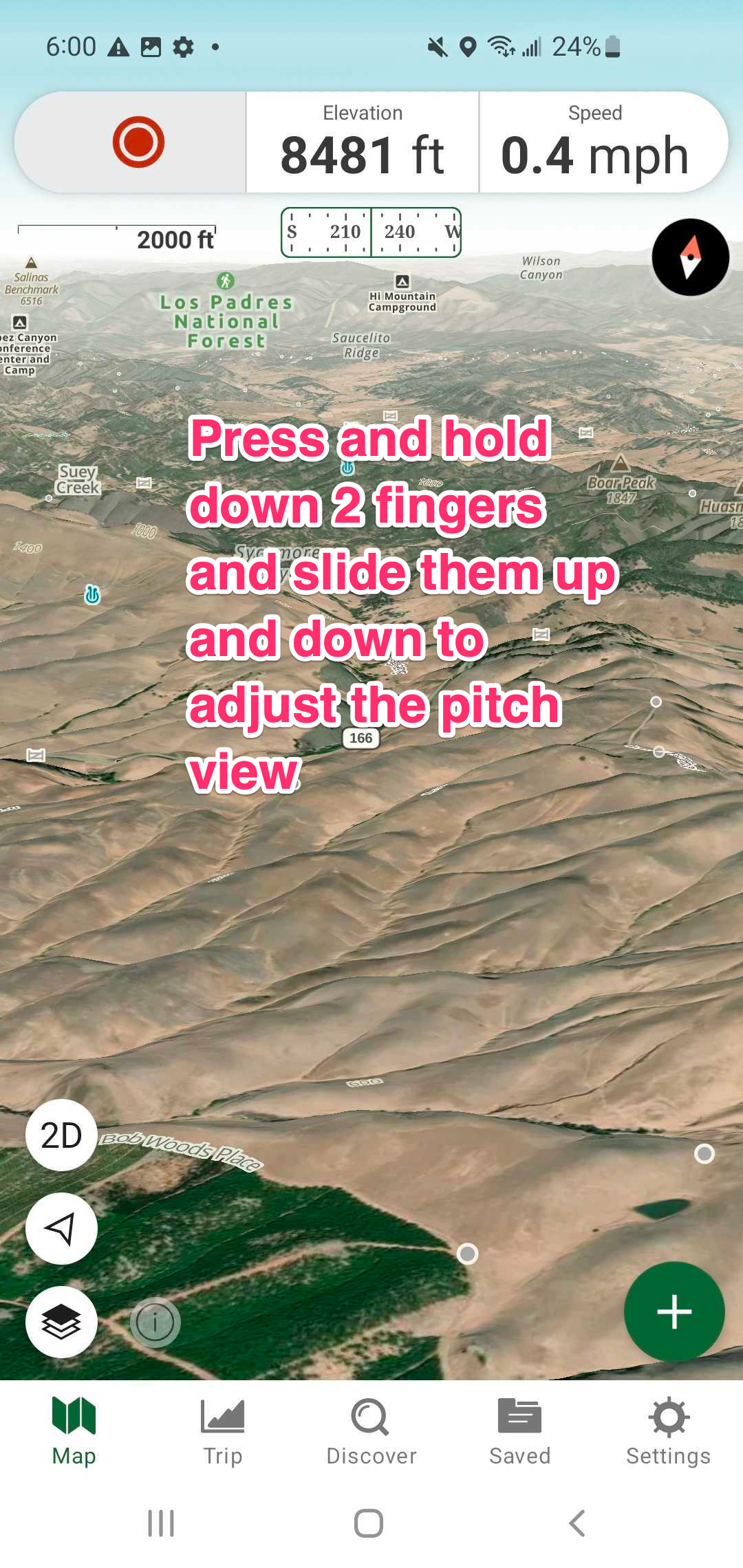 Research the Terrain, Create Routes and View Your Tracks on 3D Maps
All of Gaia GPS's signature navigation and route planning tools can be used in 3D mode. The 3D vantage point gives you a new perspective of the landscape, to help you research terrain and plan adventures:
Create a route in 3D mode so you can see the terrain and dimension of the land that you'll encounter on your journey. 
Drop waypoints in places you'll need to remember. You have a whole new perspective in 3D mode that can be useful for labeling viewpoints in particular.

Pull up your recorded tracks and relive your adventures on Gaia GPS's high-resolution 3D satellite map.

Import GPX, KLM, and other files and data to your Gaia GPS account, and view these files in 3D mode on the Android app.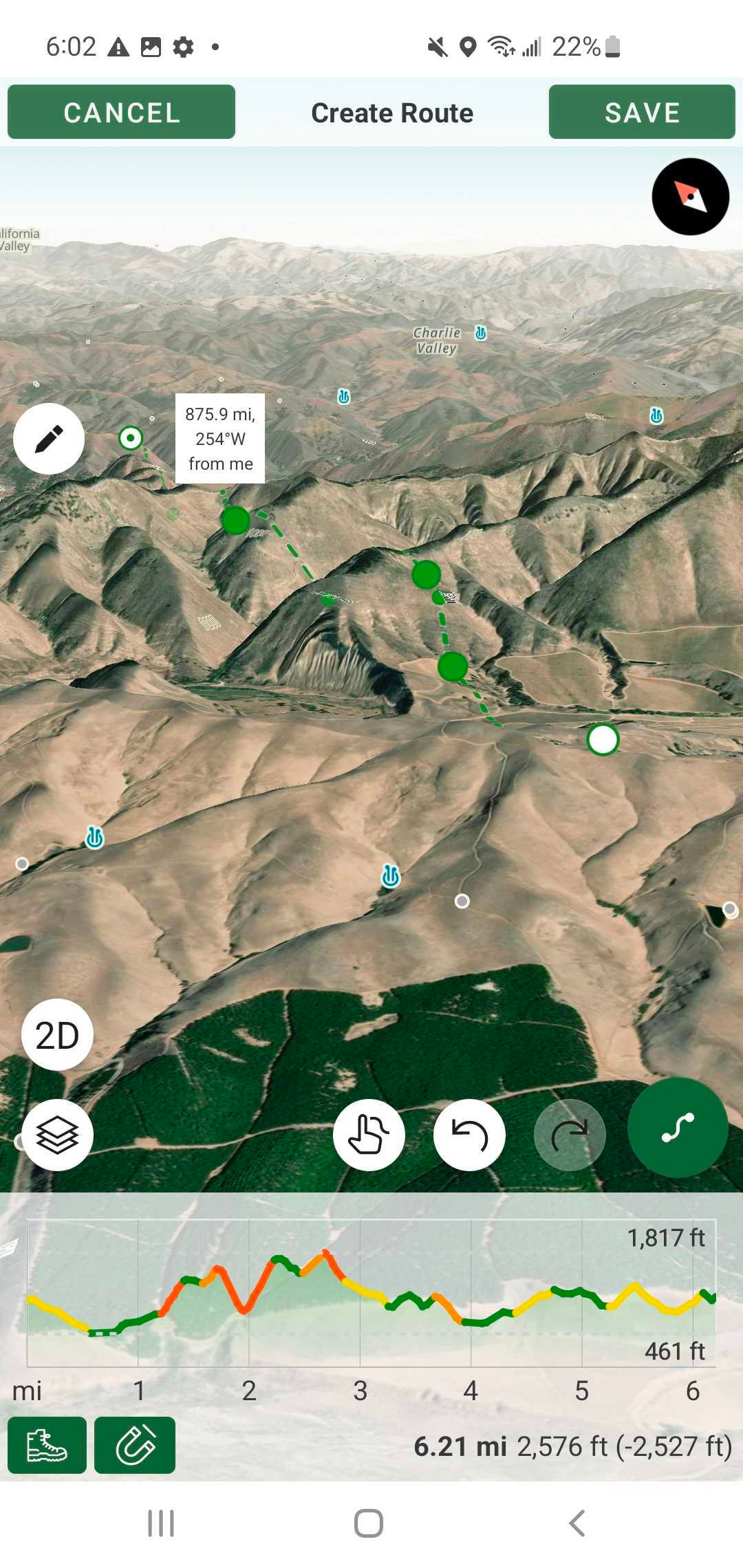 Turn off 3D Mode



 Press the 2D button to turn off 3D mode and return to two-dimensional maps.