We understand battery drain is a concern on longer trips, so here are some tips for conserving battery in the backcountry.
Things you can do to increase the battery life of your device:
Lower the brightness
Restrict iOS location services so that only Gaia GPS pulls your location while you are using the app
Record your hike in Airplane Mode to block your device from searching for cellular data
Collapse the compass band: The app will not use location services to find your compass direction

Long press on the Full Screen icon
Tap the compass display toggle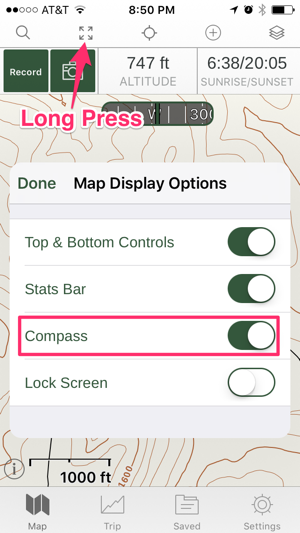 Apple has a useful site that lists ways to preserve battery life. Additionally, Adventure Alan has a very informative website that explains how to use the iPhone as a GPS tracking device, including detailed information on reducing battery loss.