This article explains how to activate grid line overlays in Gaia GPS for iOS
1. Open the Layers Menu.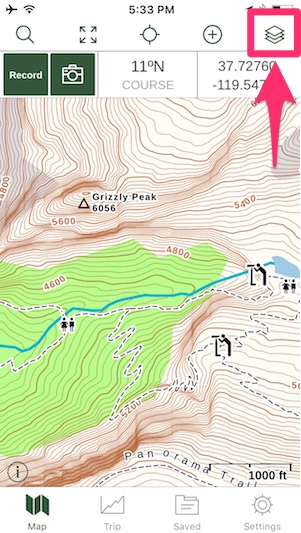 2. Tap on Map Overlay.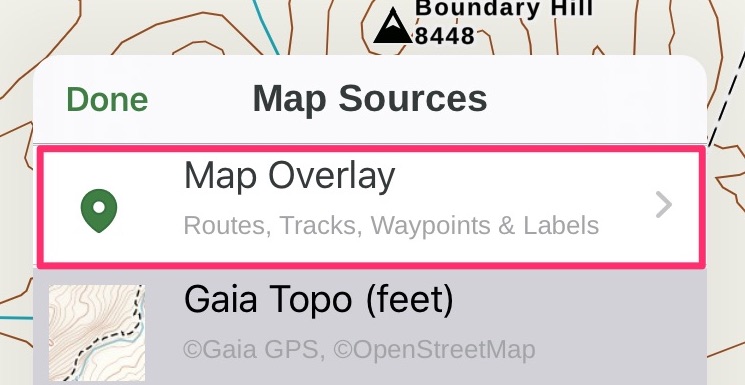 3. Tap on "Grid Overlay" to access your grid line options. Select any of the grid overlay options to use on the main map screen.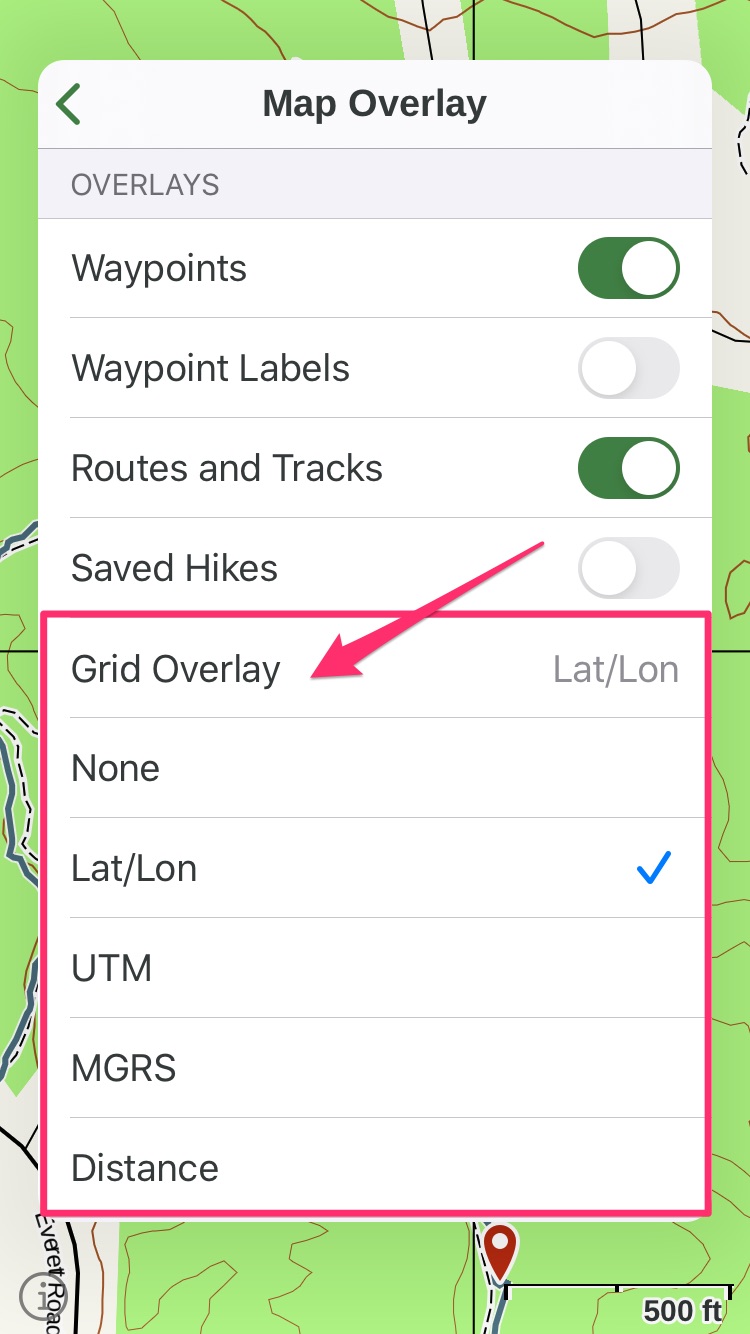 4. Tap on the back arrow then tap Done to return to the main map.