Premium members can now schedule a phone call with customer support.

To schedule a Callback:
1. Open Gaia GPS and tap Settings > Help > Request a Callback

​
​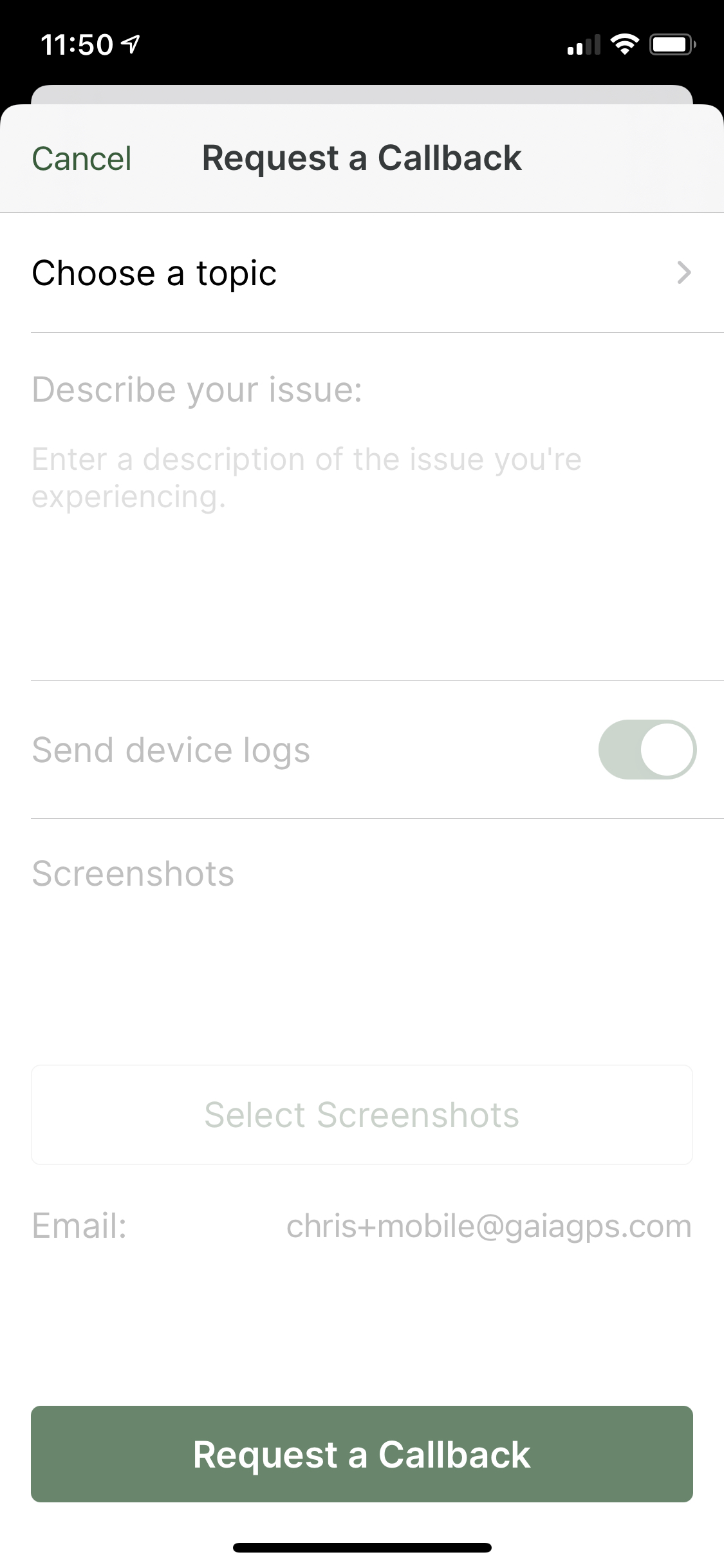 ​
Choose a topic - Select a category that best represents your issue.
Describe your issue - Give us a few sentences about what you're experiencing.
Send device logs - Include your device logs with your request. These are helpful for Support.
Screenshots

- Add any screenshots that may help Support understand the issue.

Email

- Include the email you use to log into the app.
Tapping "Request a Callback" will open your browser and take you to Calendly to schedule a time.
​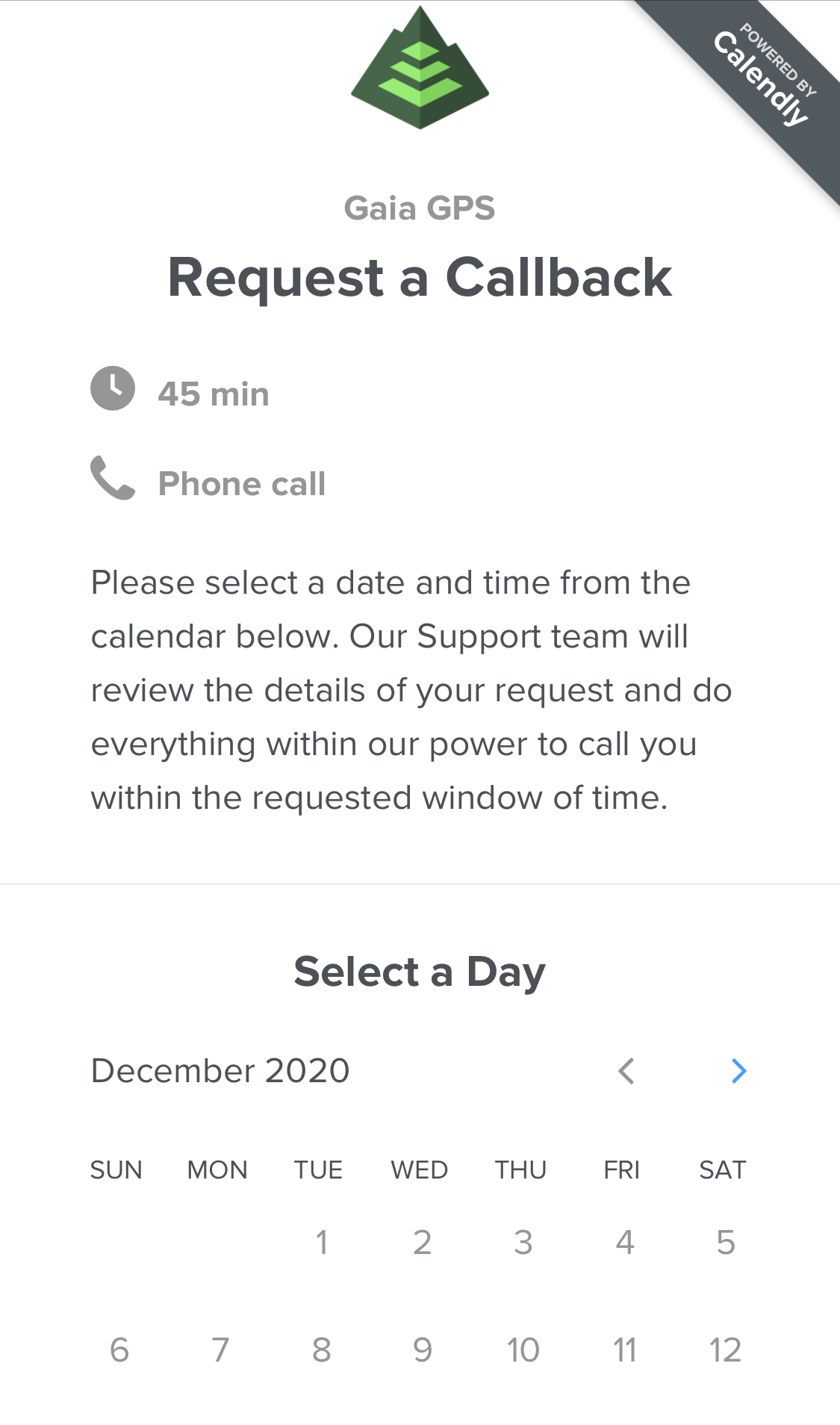 ​
Select a day on the calendar.


Select a time slot.

Confirm your name, email, and phone number.


You're all set!
One of our Support Agents will call you at your requested time. Thanks!​