The Gaia GPS interface and some map layers, including Gaia Topo, now support a dark mode.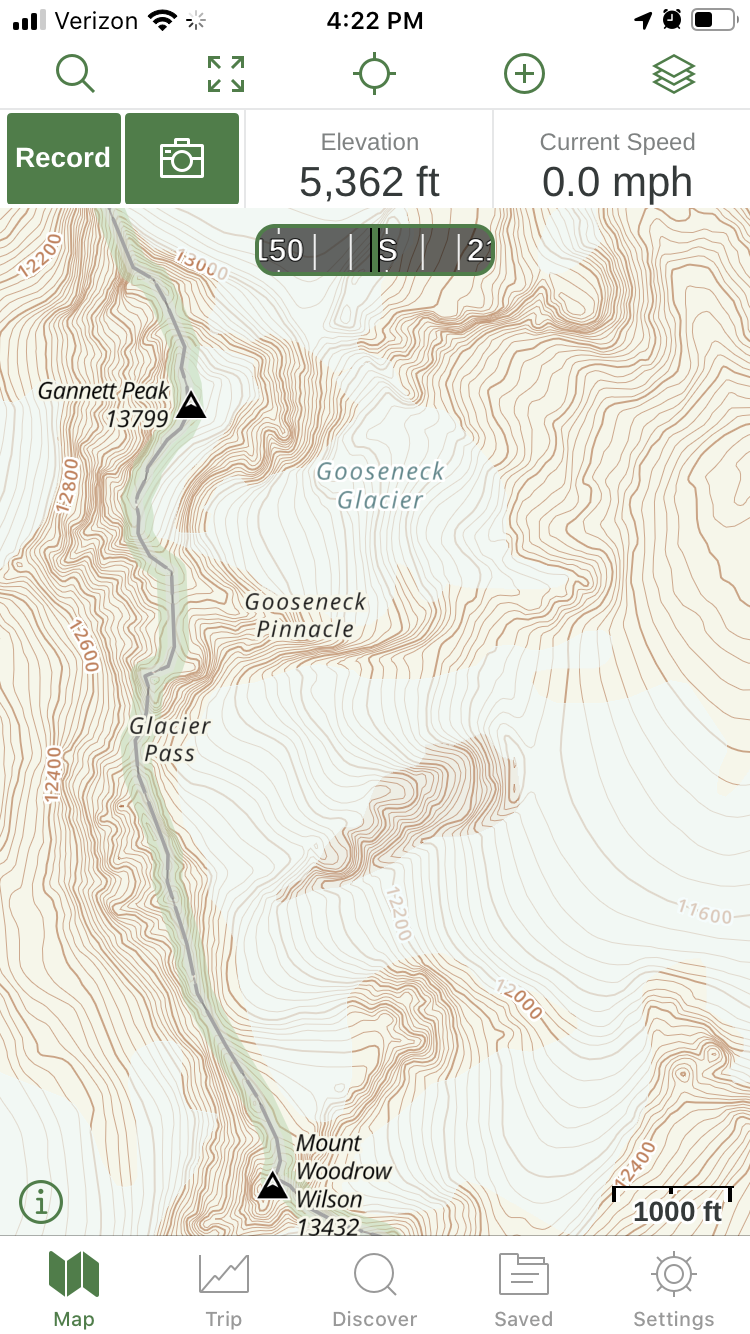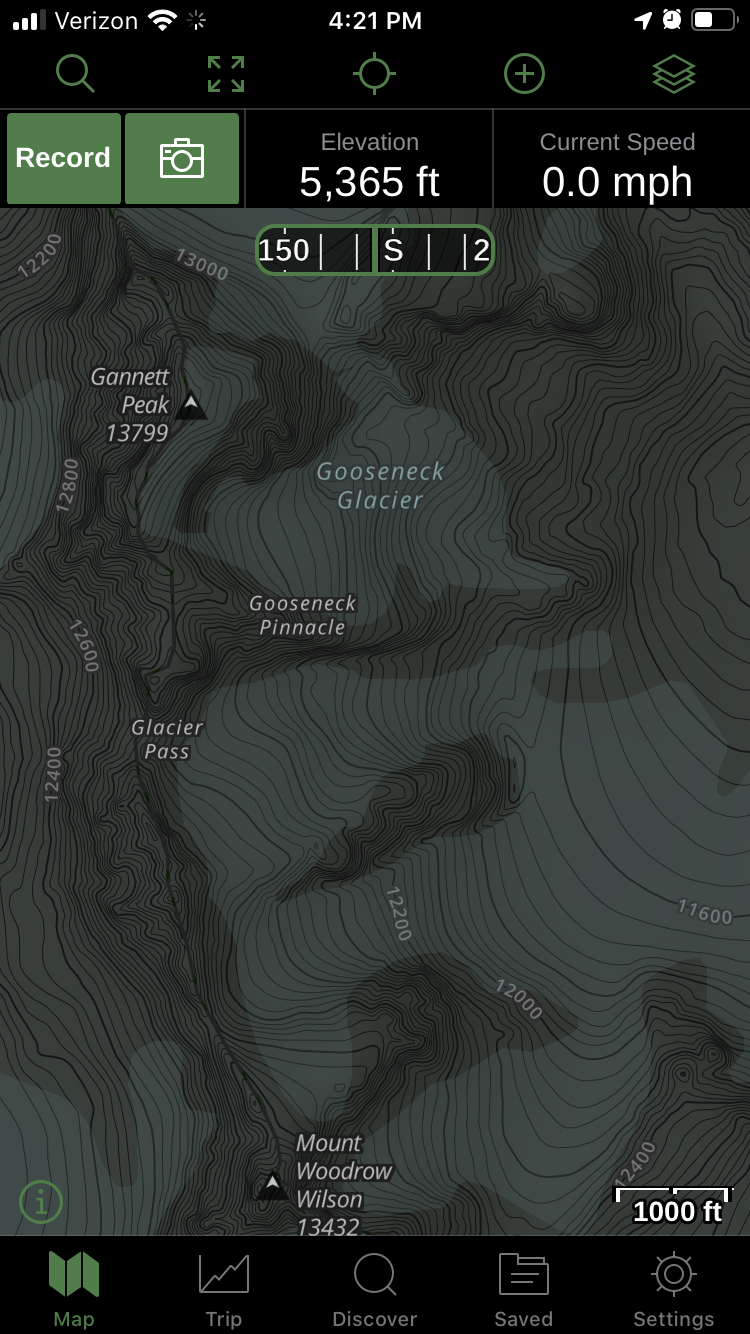 in Version 2020.5 of the iOS app, you can control Dark Mode Maps with these steps:
Open the app
Tap Settings > Map Controls
Toggle "Dark Mode Map" to the desired setting. The "System" setting will will reflect the same dark or light setting you have enabled at the iOS Settings level.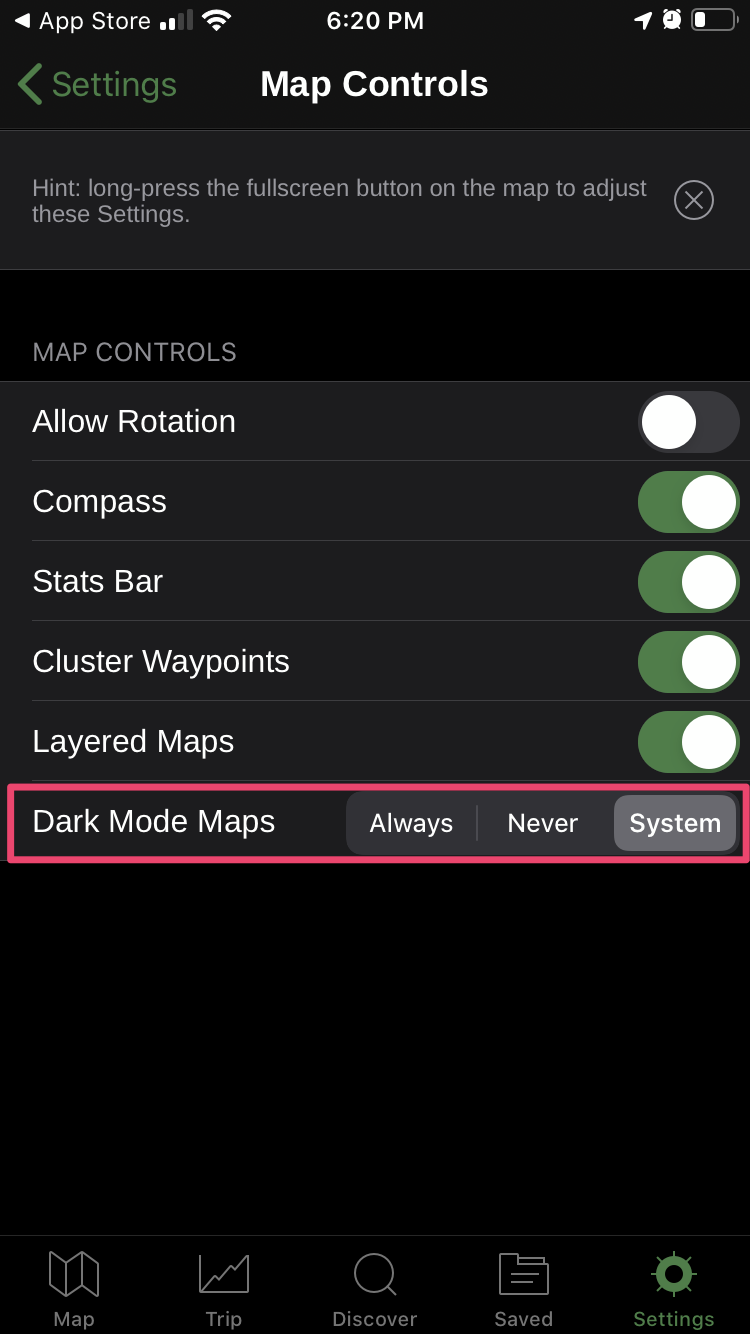 To enable Dark Mode in iOS settings:
Open the iOS Settings app,
tap Display & Brightness
toggle between "Light" and "Dark".
Here are Apple's instructions for changing the setting: https://support.apple.com/en-us/HT210332
For easy access, you can add the Dark Mode toggle to your "Control Center" in iOS--your pull-down menu of shortcuts.
Here are the steps: https://support.apple.com/guide/iphone/use-and-customize-control-center-iph59095ec58/ios