Overlays are additional map layers designed to work in conjunction with a base map layer to show you more information.
Overlays are a Premium Feature. Read about Premium here.
This article will show you how to add any overlay like USFS MVUM, Private Land, Public Land, and Hunting Lands in the iOS app.
To Add an Overlay
To add an Overlay, follow the same steps you would when you're adding any other map source.
Open the Layers menu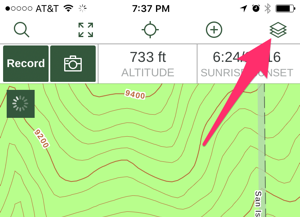 Tap + Add map layers at the bottom of the list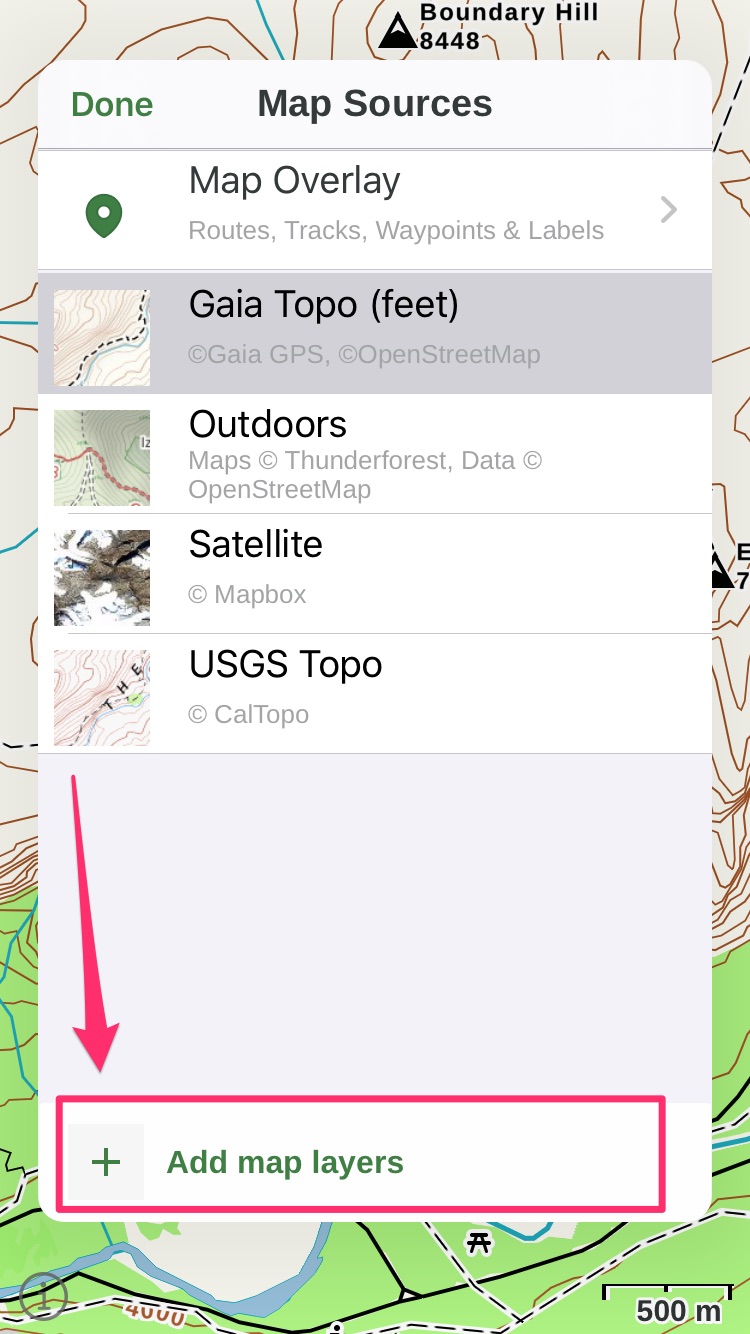 Select the Weather/Feature Overlays category.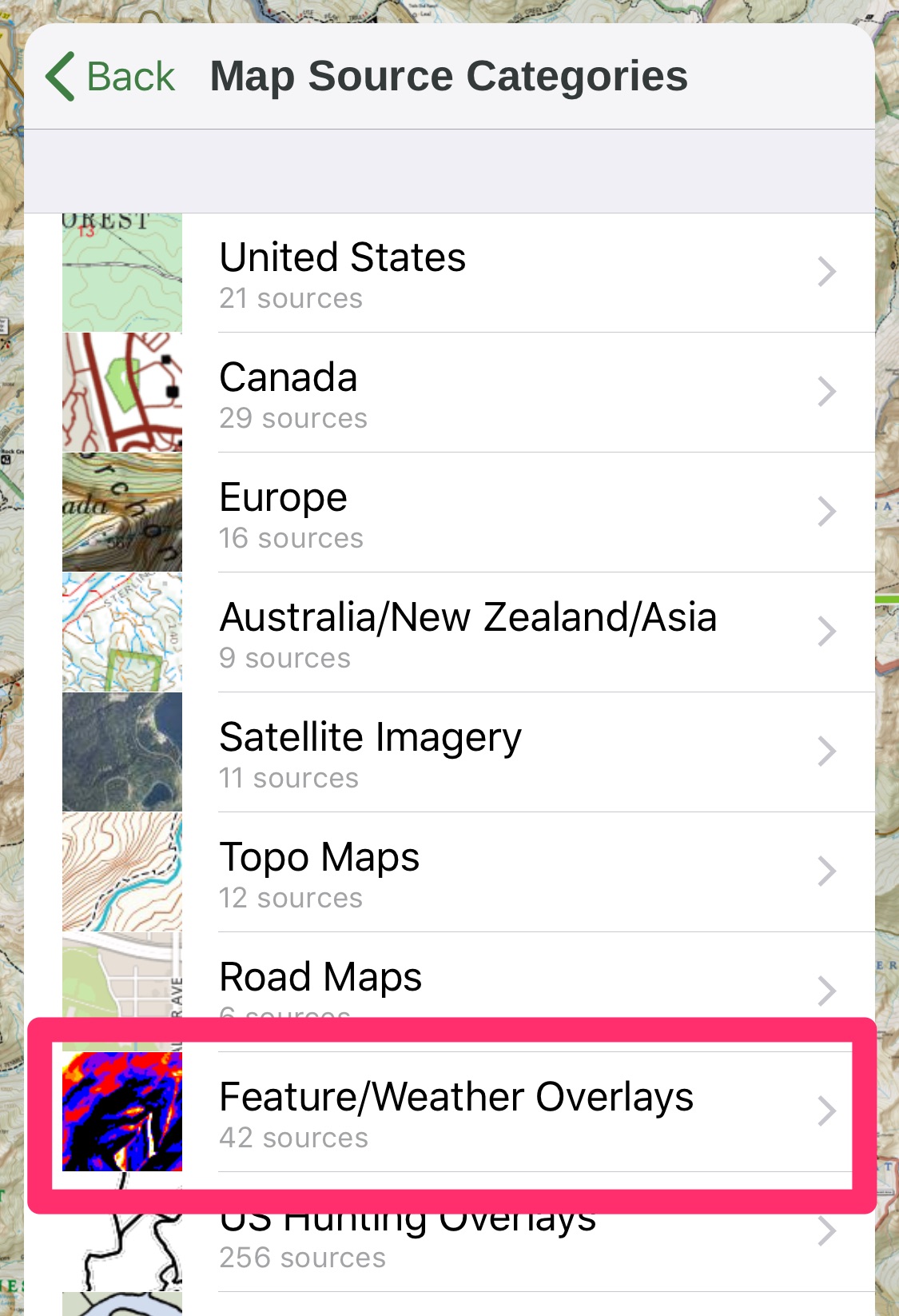 Select an Overlay.
Our most popular overlays are:
Add that source by tapping the "(+) Add" button at the top of each map source.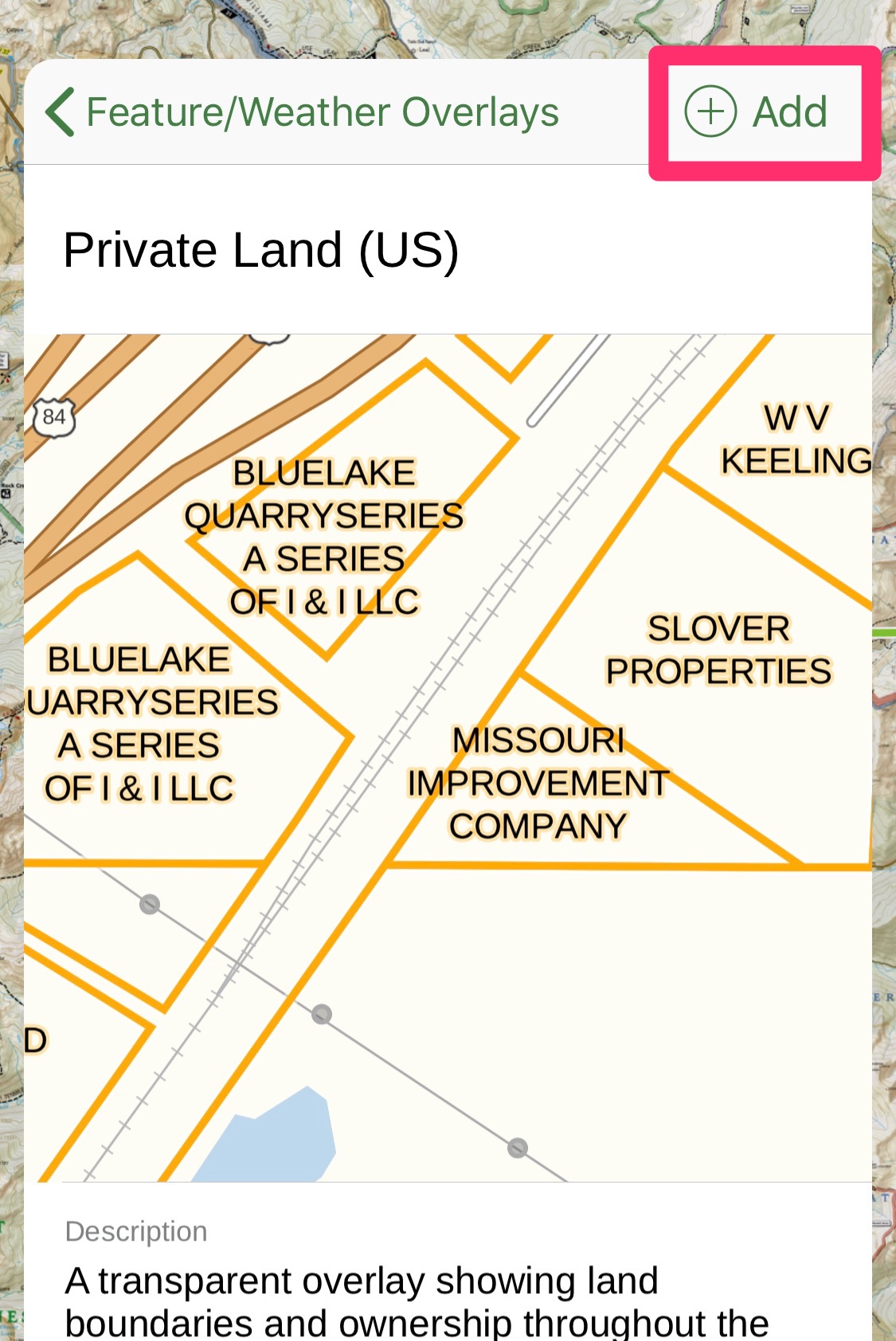 This Overlay has been added to your Map Sources menu.