When a photo is taken in the app, it is saved as a waypoint and you can export each photo as JPG one at a time.
Exporting One Photo
You can send an email to yourself from the app that will contain a JPG of the photo and a separate GPX file with the photos location information (without the image).
Tap Saved
Select a waypoint with a photo associated with it
Tap the thumbnail of the photo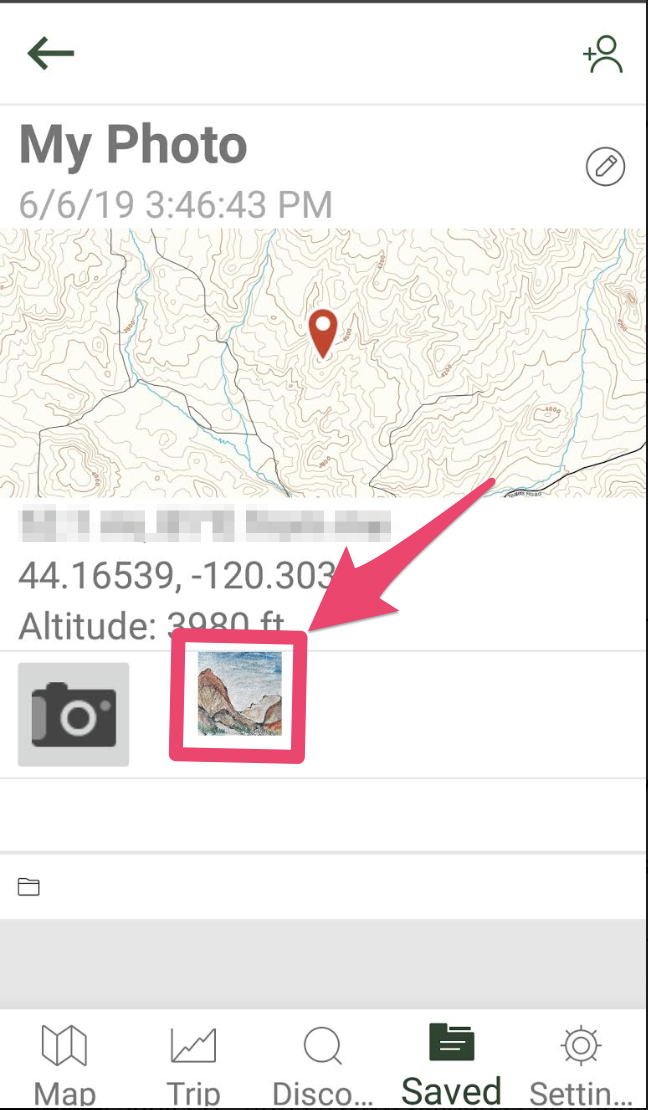 Scroll down and select 'Export'
Select GPX
Email the file to yourself.
Exporting Multiple Photos
1. File the photos into a folder with these steps: Managing Folders on Android
2. Export the folder as a KML file with these steps: Export Data as GPX or KML from the Android app