1. From the main map, click on the folder icon to open up the Saved Items sidebar.
2. Click on the name of the route you'd like to edit.  The map will center on that route.
3. To edit the title, color, or position of the route, click "Edit."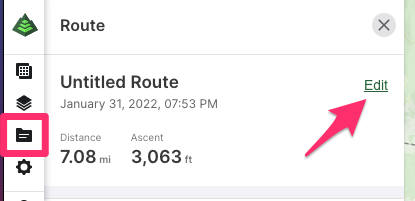 4. Click the color icon to the left of the title to change the color. Click the title to edit the title.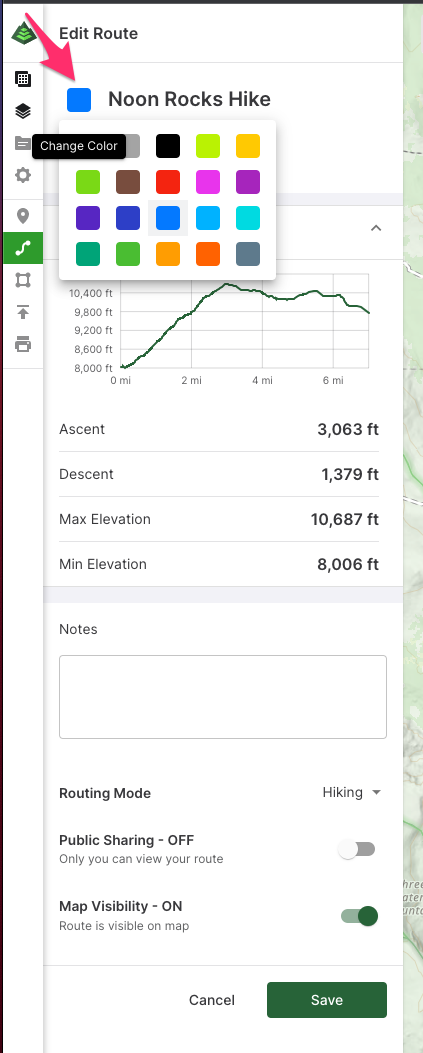 5. You can edit the path of a route in these ways:
- drag the line to a new location
- drag a route point to a new location
- delete existing route points
- add a new point to the end of the route
- change the routing mode if necessary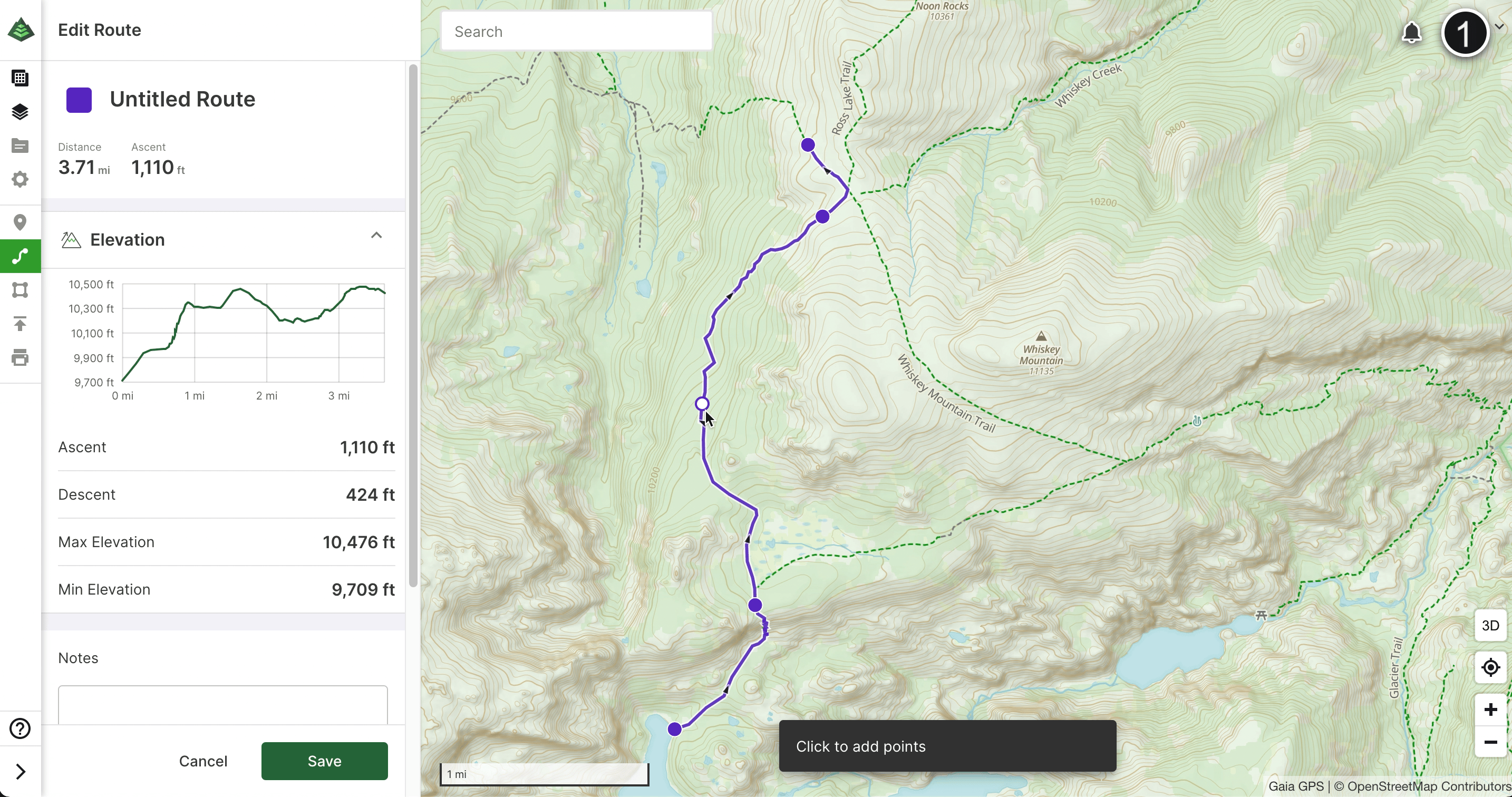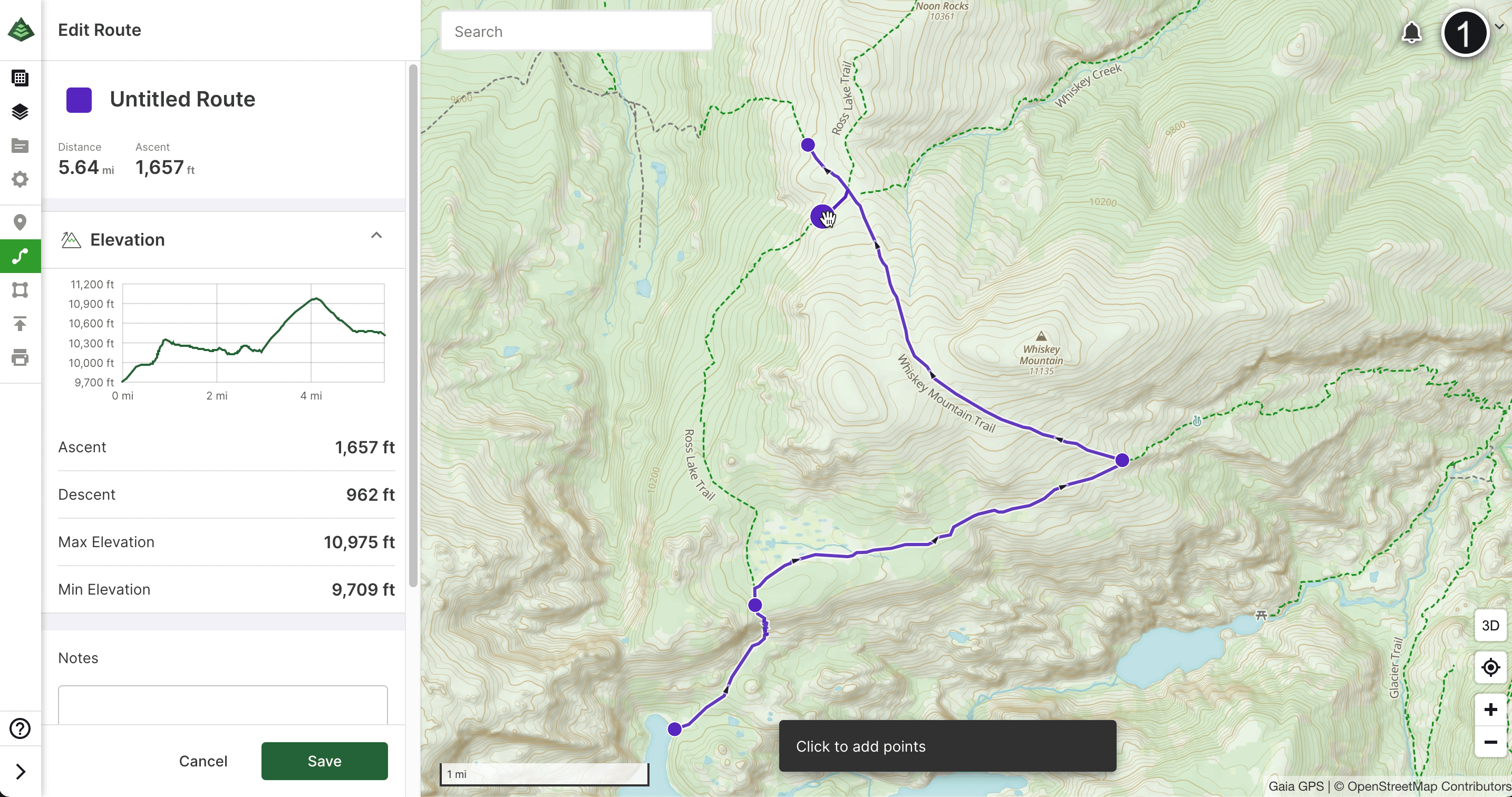 6. To save any changes that you have made, click the Save button. To discard any changes, click Cancel.