1. From the My Routes page on gaiagps.com, select the saved route you wish to edit or add waypoints to.
2. On the data summary page for your route, you can edit the name of the route by clicking the current title.
3. To edit the route or add waypoints, click the Expand icon in the map preview.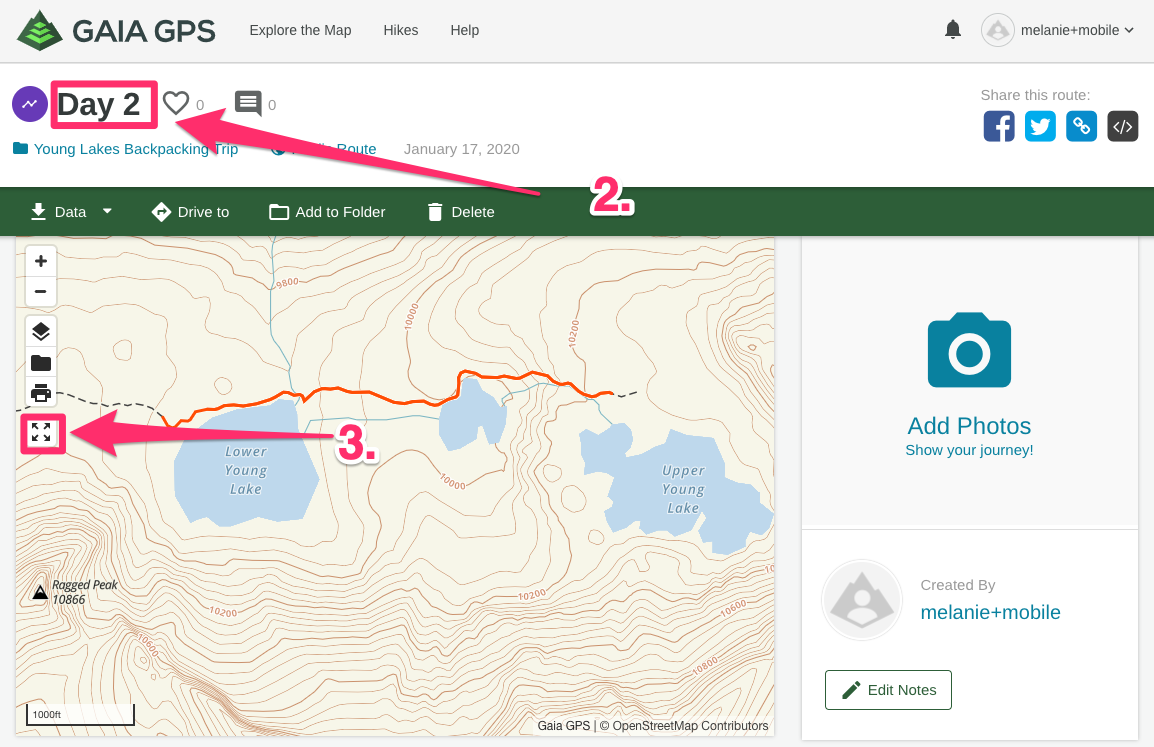 From here, you are brought to the main map with your route highlighted. You can also start from the main map and click any route to edit.
4. Click the route to pop-up a menu. You can edit the route Title, add Notes, or click Color to change track color
5. To edit the path of the route click More.
6. Click Edit Route.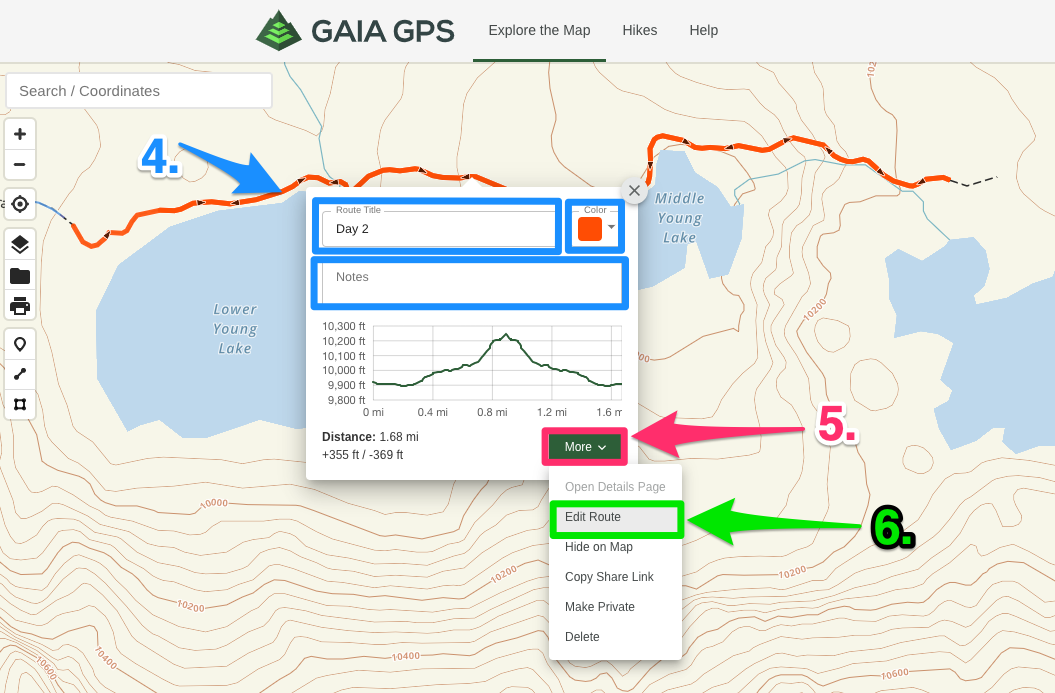 7. To modify the current route, click and drag any spot along the route to add a route point. Then you can drag any section of the route or any of the route points.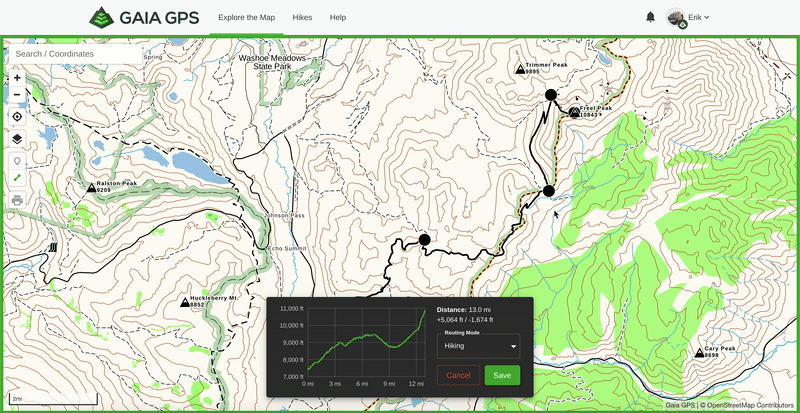 8. To remove a route point, click the point, then click the trash icon.