Gaia GPS can search a variety of coordinate types by adding a waypoint.
The app first needs to know what Datum and Coordinate Type you are looking for:
Open the app > tap Settings > Units and adjust your search criteria.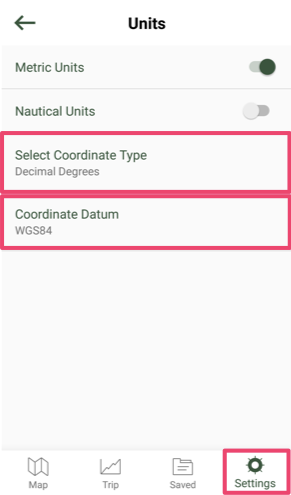 Search for coordinates by adding a waypoint:
To create a new waypoint, tap the + icon in the top menu 
Select 'Add Waypoint'
Fill in the coordinate information. This screen will prompt you to fill in the coordinate information based on the coordinate type selected. 
You also have the option to name the waypoint and customize its icon. 
Tap Save.