You can check the progress of your offline map download through the Saved menu to verify that the downloads were successful.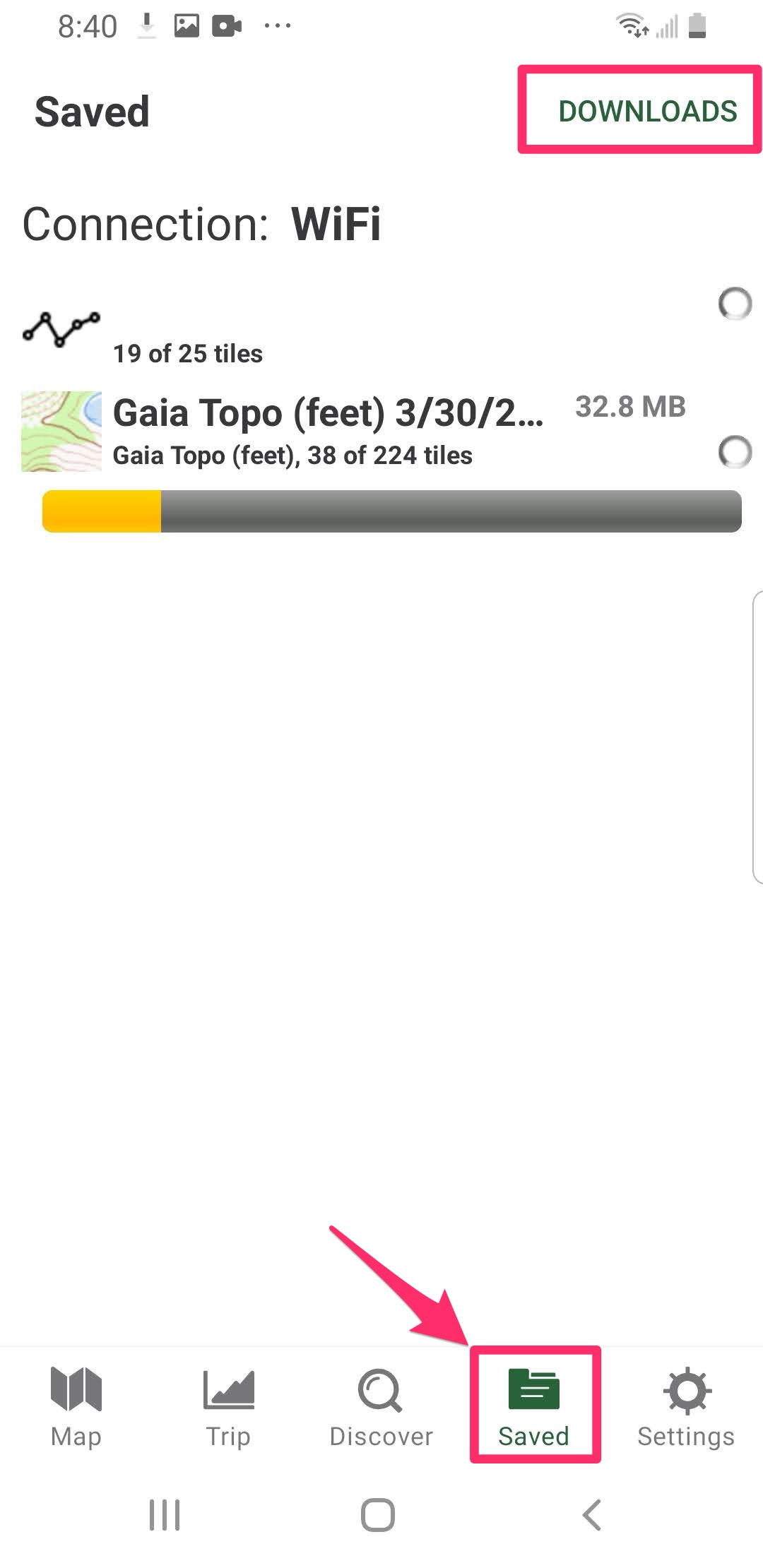 1. Open the Saved menu
2. Tap filter button in the top right corner (the button might say All, Tracks, Waypoints, etc.)
3. Select "Downloads"
4. The active downloads will have a spinning wheel and the yellow bar designates the progress of the download.