Gaia GPS now includes maps from the National Geographic Trails Illustrated series on iOS, Android, and gaiagps.com. You can access this layer with a Gaia GPS Premium Membership.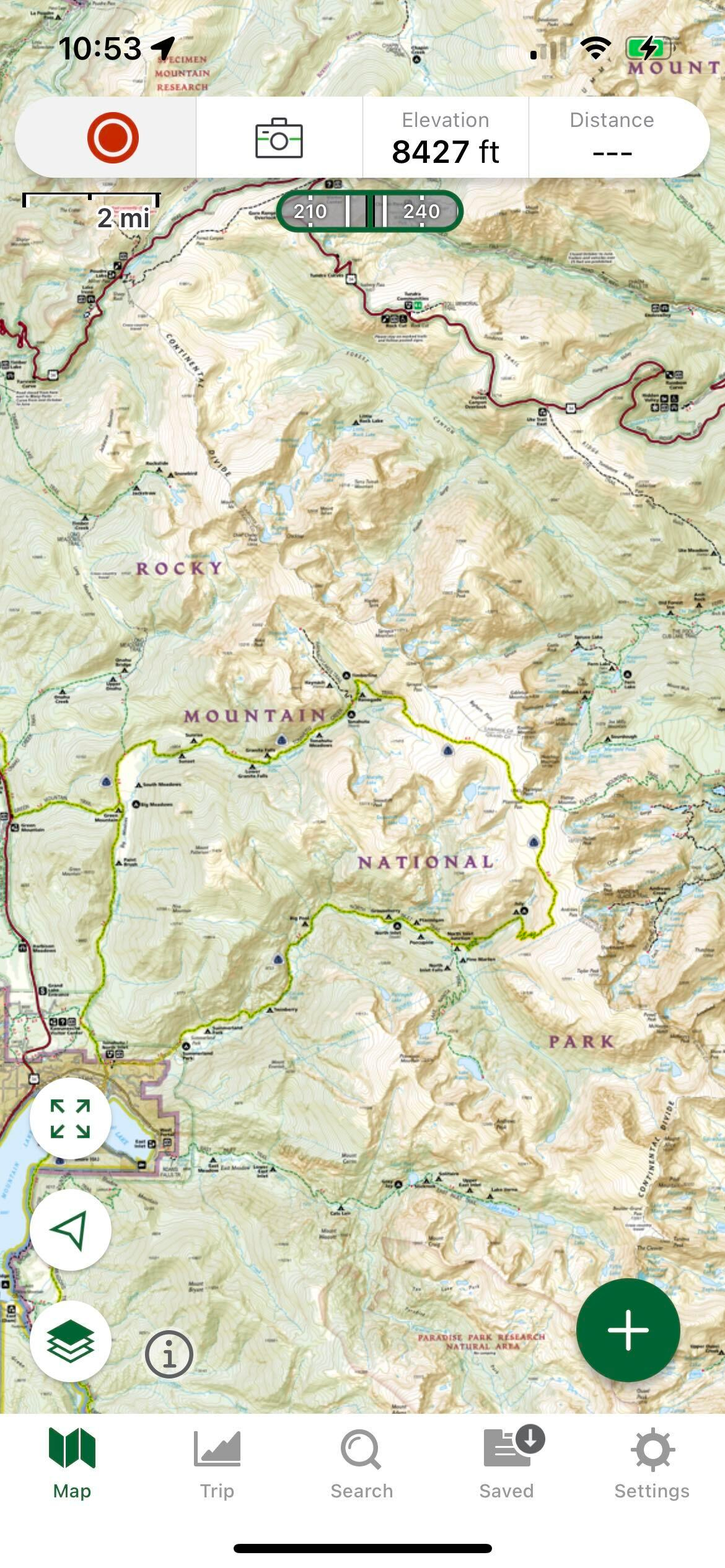 Description
National Geographic Trails Illustrated maps are the most trusted and highly-rated topographic maps available for the United States' top outdoor destinations. They are produced and regularly updated in partnership with local land managers and experts.

Trails Illustrated maps include detailed topographic information, clearly marked trails, recreational points of interest, and navigational aids.
The National Geographic Trails Illustrated source can be previewed here.
Coverage Updates
03/07/2018 - Bob Marshall Wilderness
03/25/2018 - John Muir Trail*
04/26/2018 - Appalachian Trail*
07/24/2018 - Colorado Trail*
01/23/2019 - Desolation Wilderness and Big Bend National Park
11/20/2019 - Pacific Crest Trail*
12/09/2019 - Theodore Roosevelt National Park
03/04/2020 - Sawtooth National Recreation Area and Sun Valley
* Separate layer from the main National Geographic layer 
Future Coverage Updates: 
There are several maps that we plan to include, but aren't available yet:
Boston, MA
Hawaii
Alaska
Canadian maps
Notes about coverage:
The National Geographic Trails Illustrated source can be previewed here.
The National Geographic Trails Illustrated layer includes almost all of the same areas covered by the paper maps in the Trails Illustrated series. However due to licensing issues or technical difficulties, some areas are not included in the digital version of Gaia GPS. More details about this are below.  
Some areas we are unlikely to include, either due to licensing issues or a lack of digital availability:
Anywhere outside of US/Canada, as they are not part of the Trails Illustrated series
Adirondack Mountains
Glen Canyon National Recreation Area
San Rafael Swell
White Mountains
Catskill Park
Notes about map legends:
The trail name index found on paper maps is not available in the Gaia GPS digital version.