View and manage your folders from the saved items sidebar on the web. Use folders to organize your planned routes, recorded tracks, waypoints, and other folders.
This article will show you how to:
Create a folder
To add a folder:
Open Saved Items sidebar
Click + Create new item
Click Folder
Name your folder
Click Save
Edit a folder
To make changes to your folder:
Click the folder
Click 'more' (three dots)
a) Edit Details - title, notes, public/private
b) Delete Folder - delete folder and contents
c) Create New Folder - add a sub folder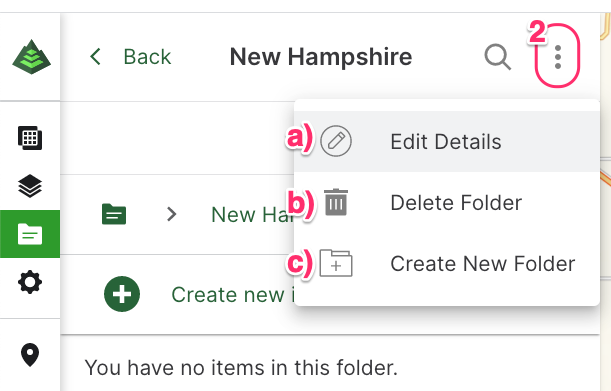 File to a folder
To add new items to a folder:
Click the destination folder
Click + Create new item
Select an item type



To add existing items to a folder:
Click the circle to select item(s)
Click the folder icon
Select a destination folder
a) recent folders
b) all folders
c) new folder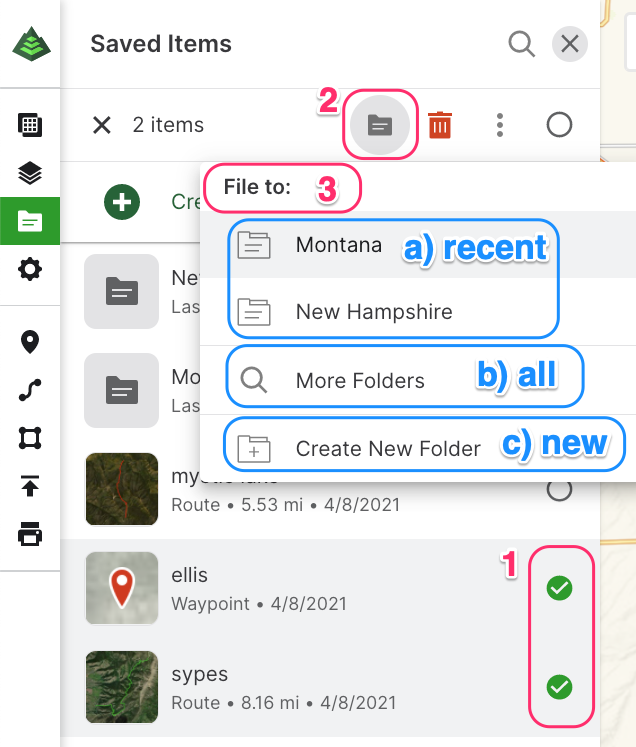 Select Multiple Items
To batch select items: select the first item, hold shift key, click the last item.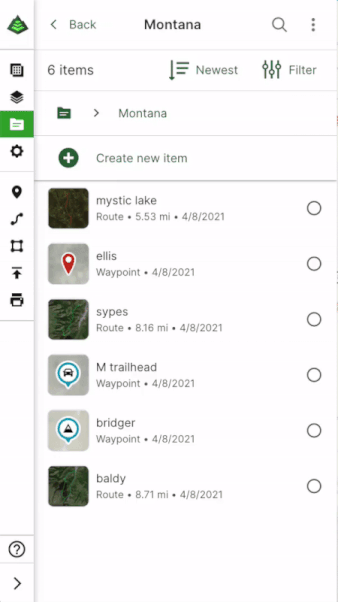 Select All Items
To select all items in the list, select one item and then select the circle to the right of the 3 vertical dots: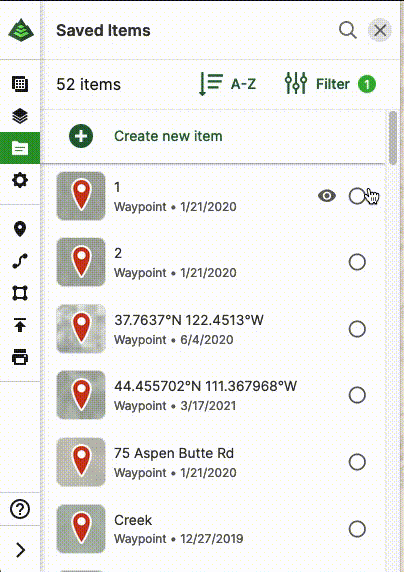 Move filed items
Follow the above steps to move filed items to a different folder.


Remove items from a folder
To un-file items:
Click the circle to select item(s)
Click the folder icon
Click Remove From Folder